One windy night at Sydney, I opened the menu, and so I read:
Hurricane's beef, lamb or pork ribs continue to draw the crowds. Basted in Hurricane's rib basting then grilled until tender, these ribs are a taste of sensation. Bibs are standard issue for the ultimate rib-tastic experience (served with either chips or baked potato with sour cream and chives).

FULL RACK - juicy beef, tasty lamb or tender pork, the ULURU of the rib world $42.90 (in case you're wondering what Uluru is, read about it)
HALF RACK - for those who can't commit, all of the above - half the portion $31.90
Ladies and gentlemen, I hereby declare my biggest (+ most expensive) meal achievement on my previous trip to Sydney: HURRICANE'S FULL RACK OF LAMB. With chips.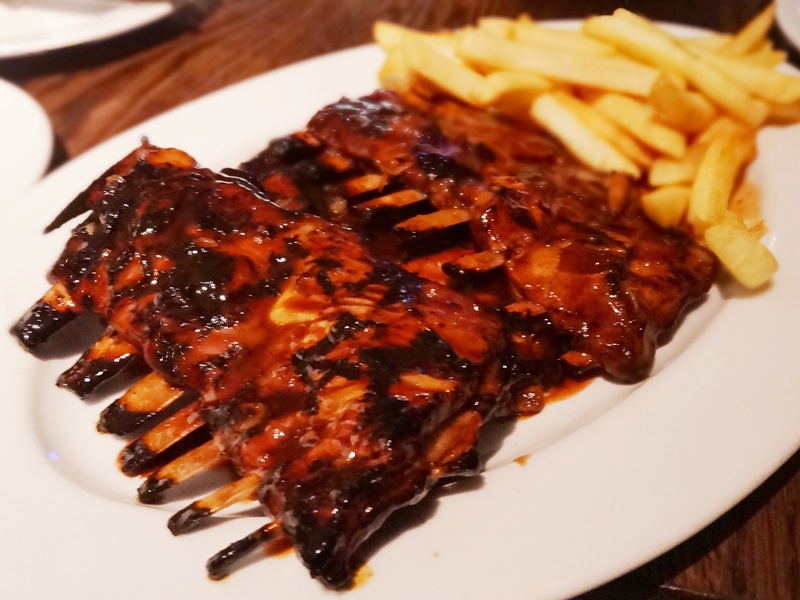 Three-rack of lamb, with 7 bones in each rack, which makes a total of 21 strip of heaven goodness. I'm lost for words here. As described, the rib-basting sauce is definitely the winner. Imagine that, and super tender ribs grilled to perfection. God knows what did they do to them to make it fingerlickingly good and make it the BEST rack of lamb. Ever. Tasted.
Hands down. If you know any place similar to this in Jakarta, please do let me know! I'd love to experience the ultimate rib-tasting again :)
What the others had that night: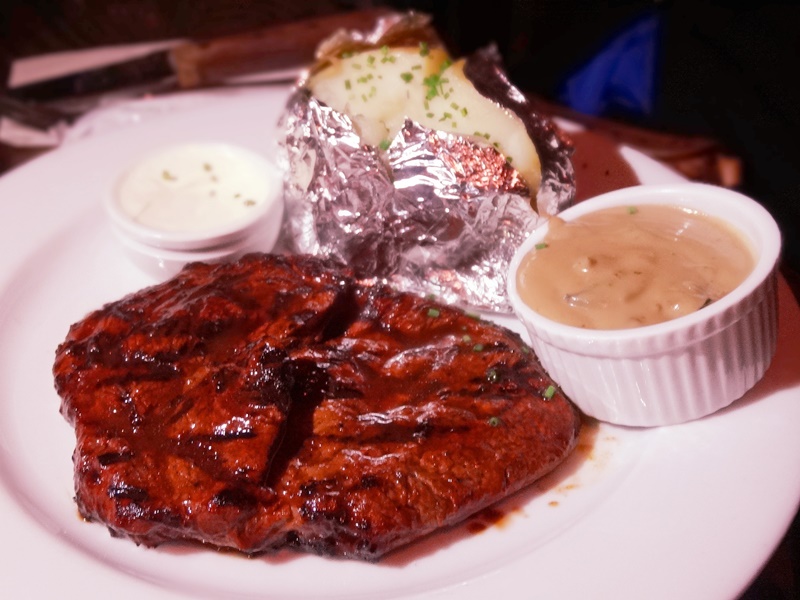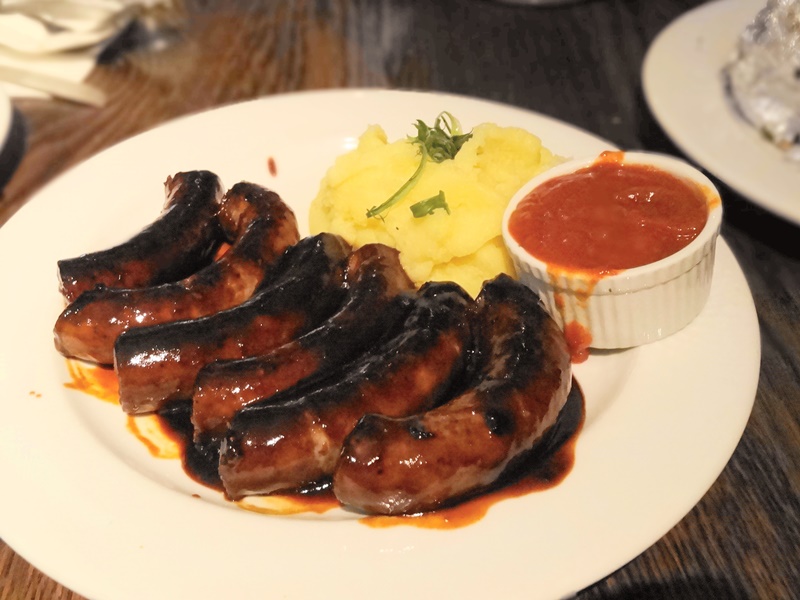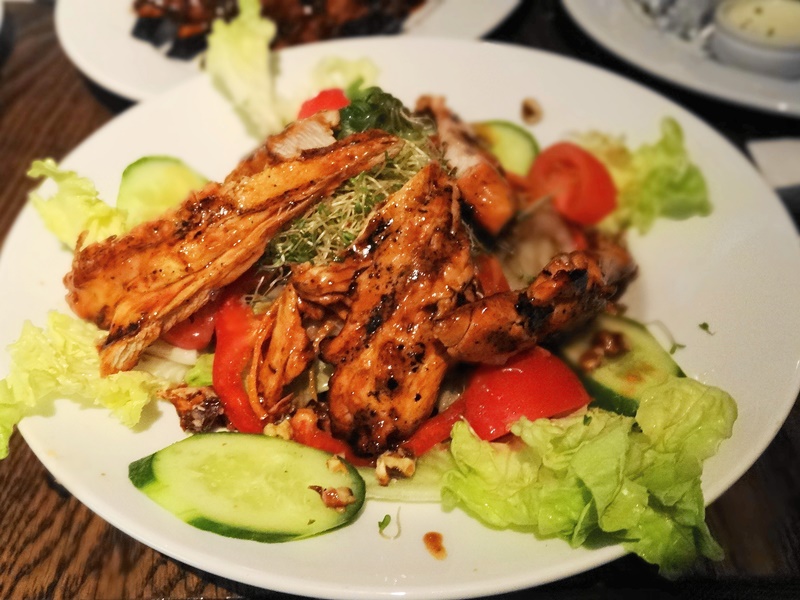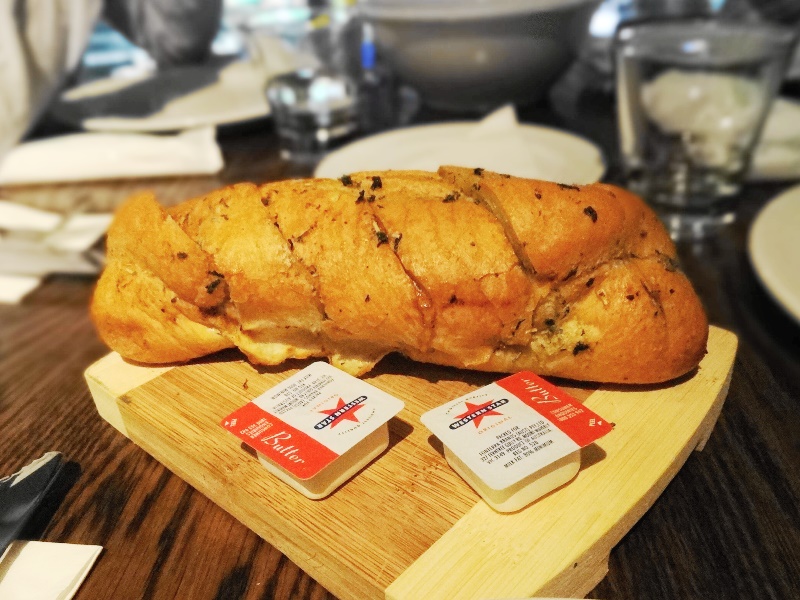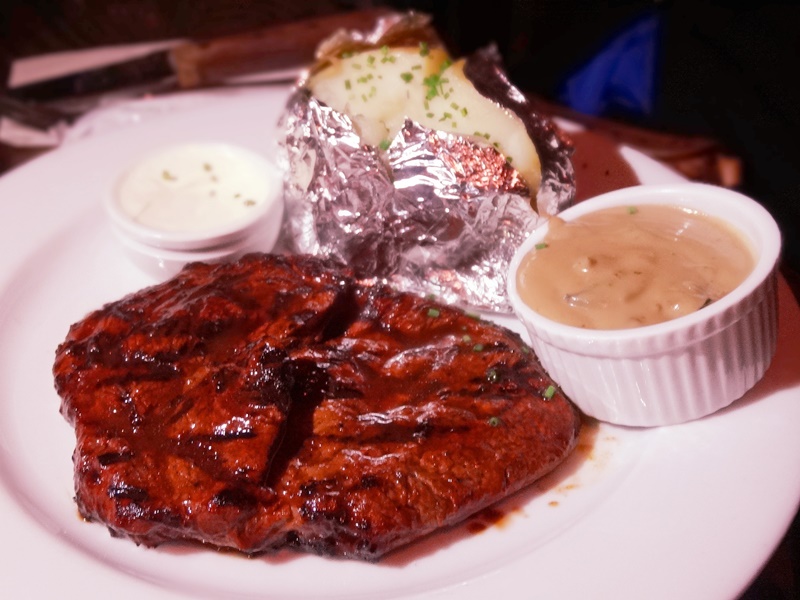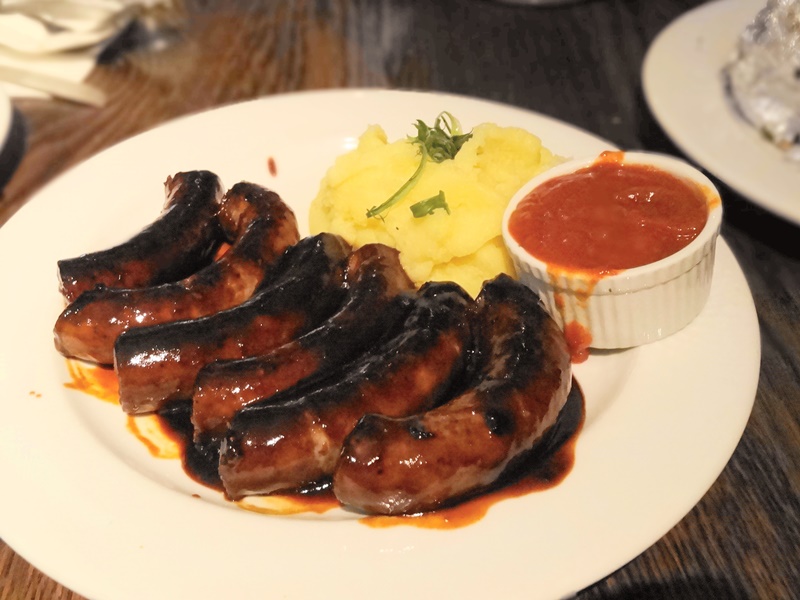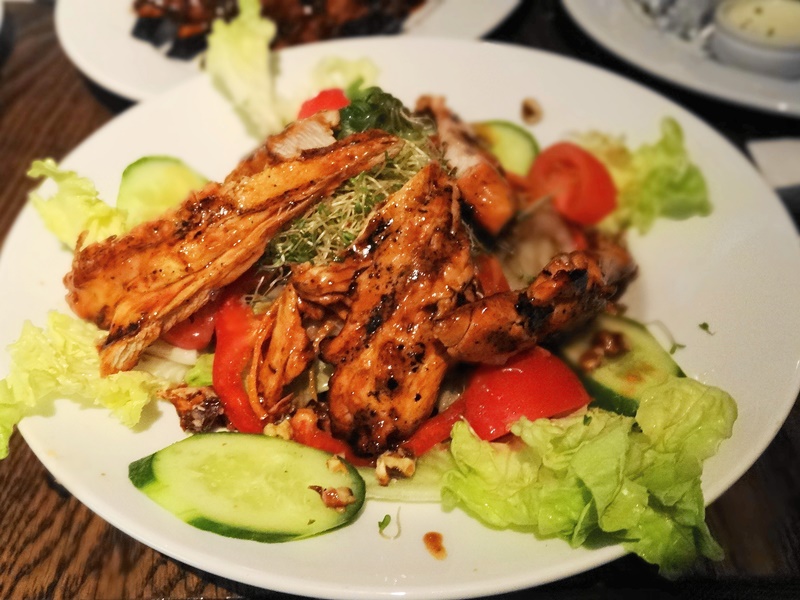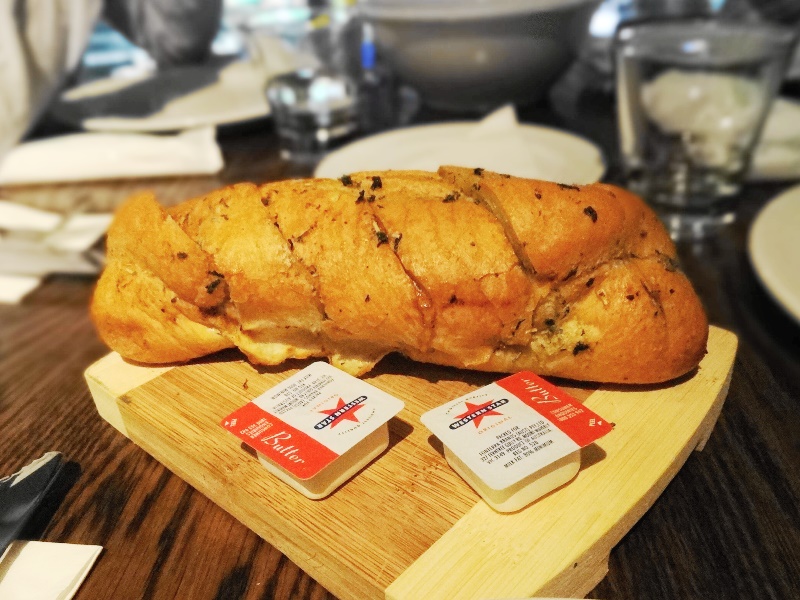 Description as sequenced:
350gr RIB EYE - a.k.a scotch fillet; a boneless cut of prime rib, richly marbled, succulent and juicy. Served with baked potato with sour cream and chives ($35). It was said that each steak cuts are aged for a minimum of 28 days to exert the best quality possible, before being expertly prepared by the Grill Chefs. Okay, I'm sold by the description. It was indeed very succulent, thick and juicy, and I couldn't ask for a better cut cooked medium.
BOEREWORS - A generous serving of traditional South African beef sausages, mildly spiced and served with mashed potato and spanish sauce ($29). This one, on the other hand, was a tad dry and hard to chew. It has that grainy beef texture, which is good, but somehow we didn't enjoy this one as compared to the others.
GARLIC or HERB ROLL ($4.5) - perfect snack to fill up your stomach while waiting.
CHAR-GRILLED CHICKEN SALAD - With char-grilled chicken, honey soaked walnuts and honey vinaigrette dressing ($27). Perfect appetizer, and a very generous salad portion for sharing.
--
Thanks to our super nice and cute host couple Kak Adit & Indi :) Me, Rindang, and Tara really enjoy Sydney.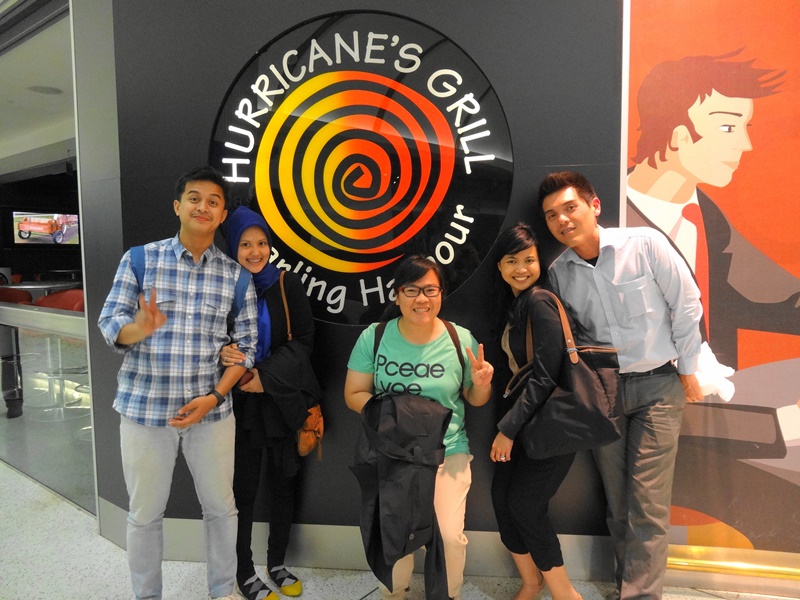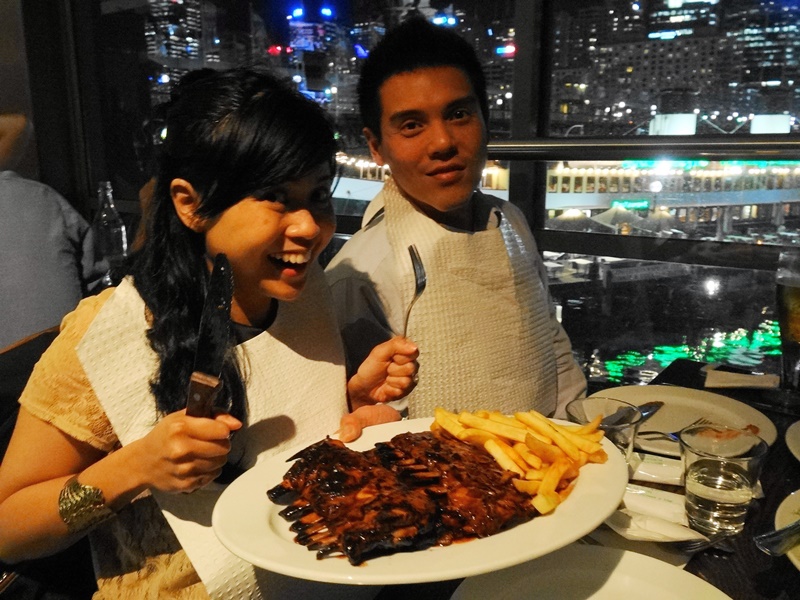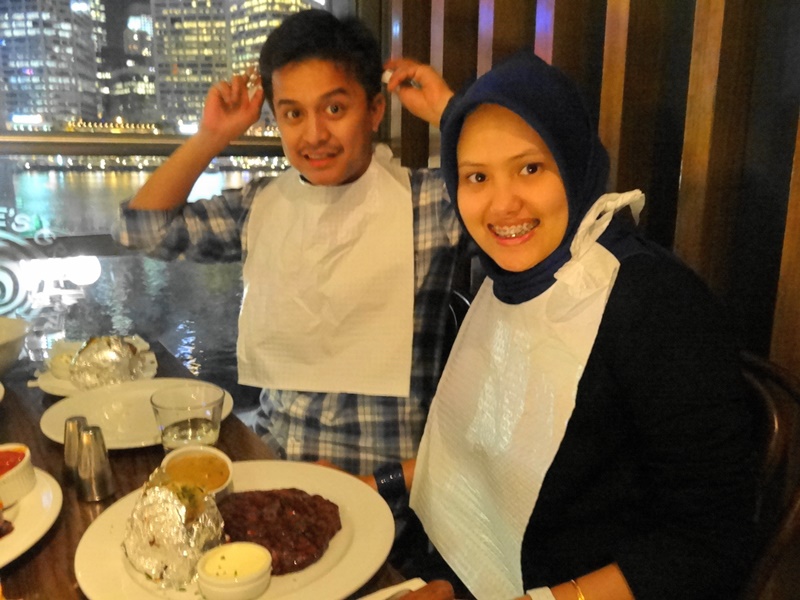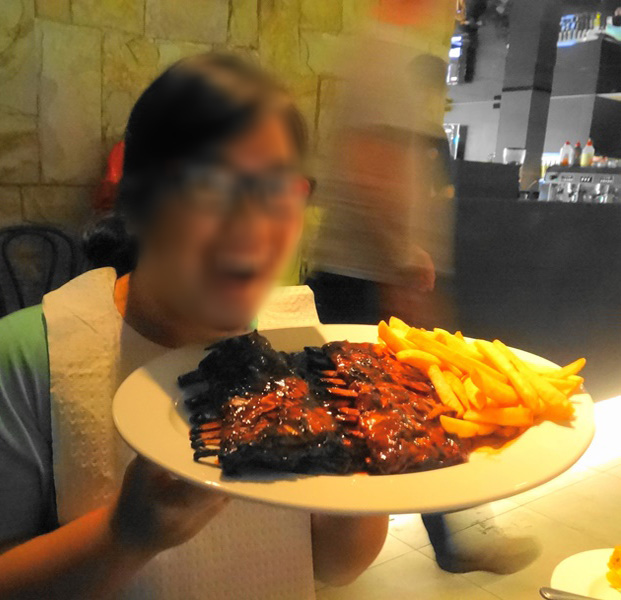 *for some reason I need to blur myself (damn I look too excited, lol!)*
---

HURRICANE'S GRILL DARLING HARBOUR
Harbourside Shopping Centre (see map)
Shops 433-436, Level 2
Darling Harbour, Sydney, Australia