Yes. If you're a loyal audience to K-Drama series then there's NO possible way you never heard of Jja Jang Myeon or Korean Black Bean Noodles. Just remembered that I did share a quick recipe on how to cook a modified version using instant Jja Jang Myeon in Goorme, but this time thought I'd share a 'real', non-instant recipe i learned from Maangchi.com, the most famous famous Korean-cooking resource you can find on the web!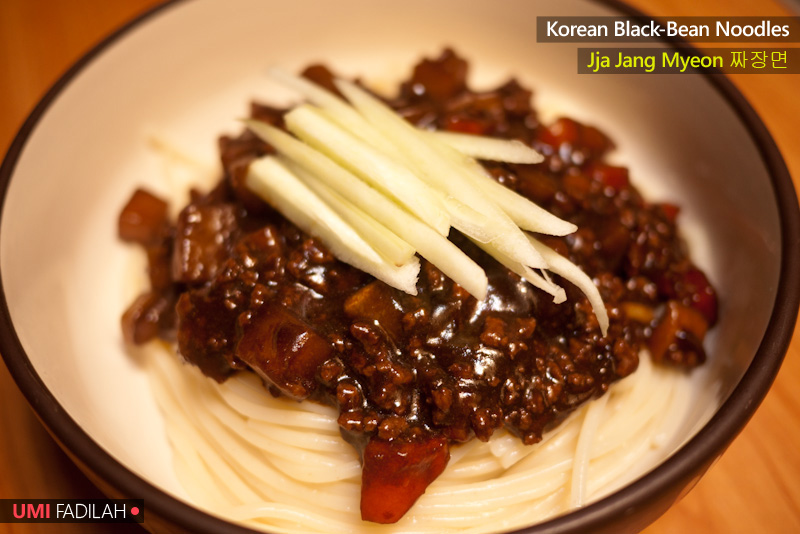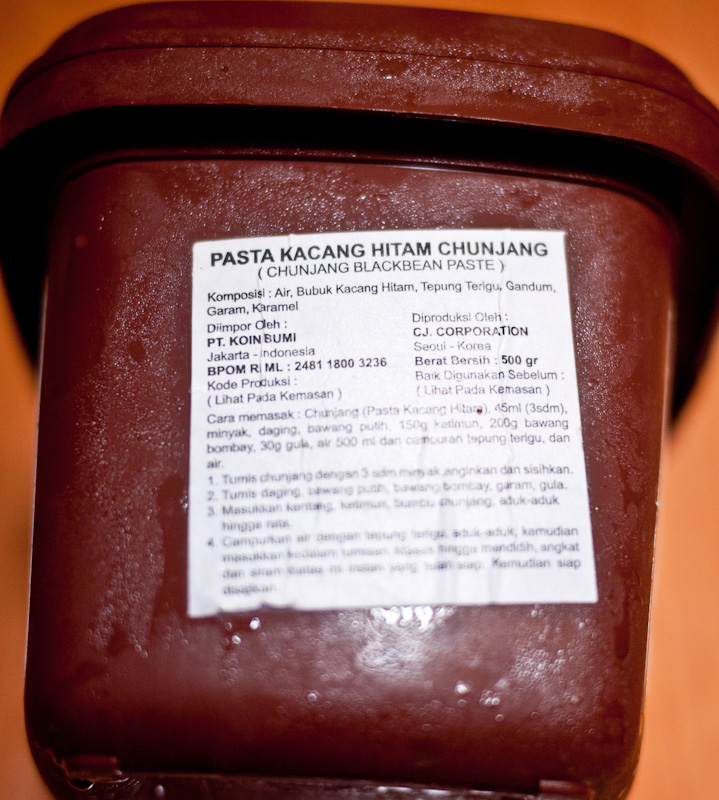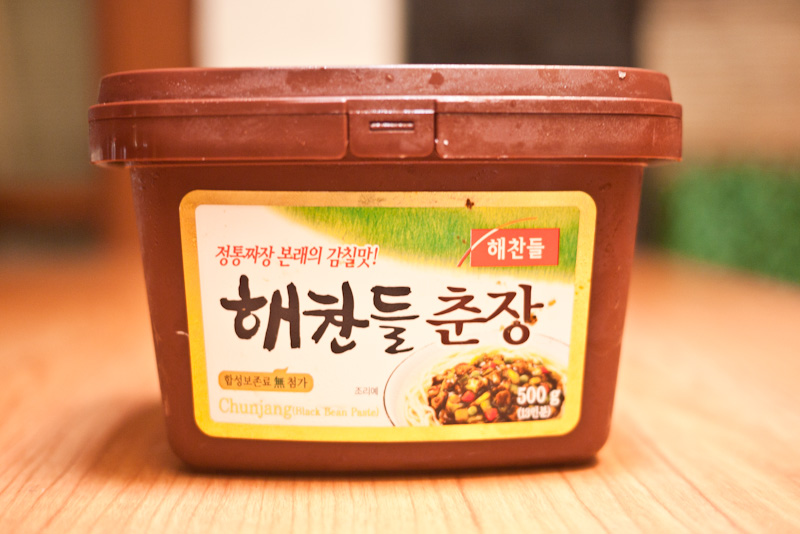 What you'll need: Special Jja Jang Myun noodles** (forget it, if you can't find it on local store, use Spaghetti :D), Black-bean paste (i use haechandeul brand), ground-beef, diced potato-onion-carrots-zucchini, sliced cucumber, maizena/cornstarch powder, water, sugar, olive oil/vegetable oil, & a small amount of sesame oil.
**Because i couldn't find this type of special noodles for Jja Jang Myeon, i use spaghetti (angel hair, preferable). The rest recipe would be the same, except since i don't eat pork i substitute it with chunks of beef. You can learn the full recipe here.
Basically Jja Jang Myun is a messy dish containing chunks of beef & vegetables. At the beginning it looks very appetizing, but once you eat it you will find yourself covered in the jjajang (black-bean) sauce, haha. That's why i'll always love eating it! Sluurrrpppp, aaahhh.. mashita :) :)