Everytime i skipped an invitation from Starbucks my heart aches. Looking at other foodie-friends' reviews at their blogs on how generous they were in each foodtasting, i just hoped they'll give me another chance. And it's a dream came true! Thanks to Corry Tjong, PR & Communication Starbucks Indonesia, who's kind enough to re-invite us bloggers who missed the initial gathering held on November 9th, 2011 (hey, blame Jason Mraz :p)
Good thing about being on a 2nd batch gathering: LESS PEOPLE, MORE FOOD. Hahaha, i mean it! We all got so much leftover that Corry let us pack some for takeaway.. Now let the feast begin: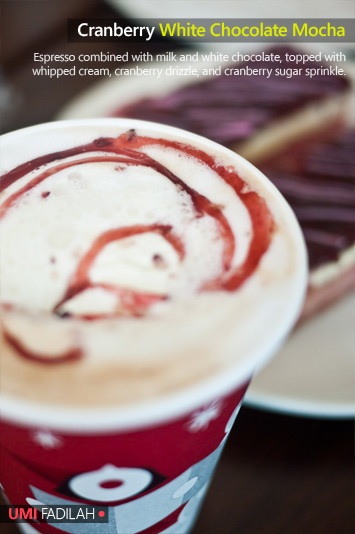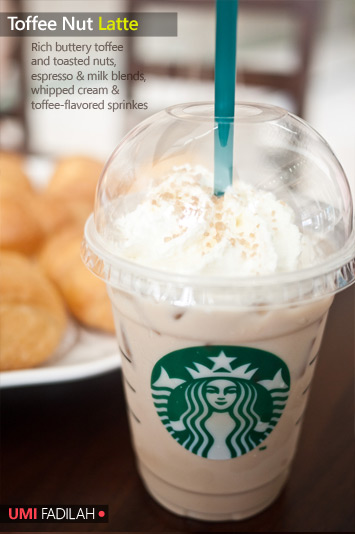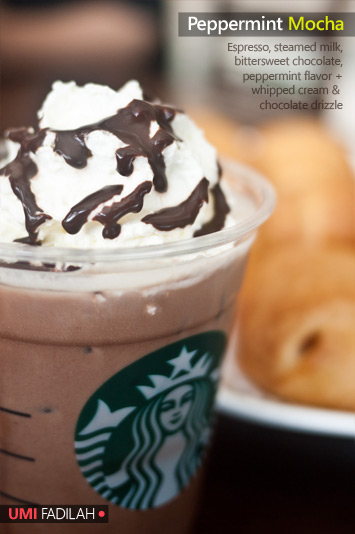 Starting from November 4th, 2011, Starbucks Indonesia marks the upcoming holiday season with its iconic red cups with 3 new flavors:
Cranberry White Chocolate Mocha - Starbucks signature expresso combined with milk & white chocolate, topped with whipped cream, cranberry drizzle, and cranberry sugar sprinkle.

Toffee Nut Latte - rich buttery toffee and toasted nuts, espresso & milk blended together and finally topped with whipped cream & toffee-flavored sprinkle.

Peppermint Mocha - Espresso, steamed milk, bittersweet chocolate, peppermint flavor, and topped with whipped cream & chocolate drizzle.
Along with new beverages promo, they also launch new food selection ranging from sweet & savory snacks.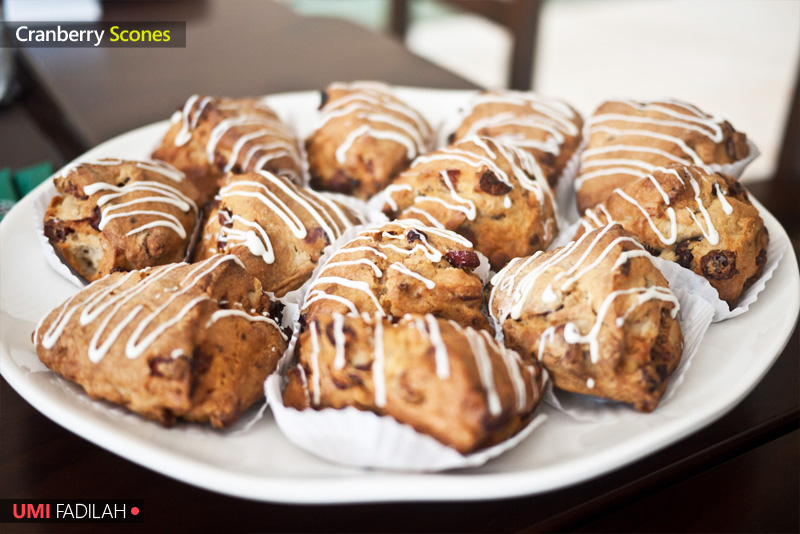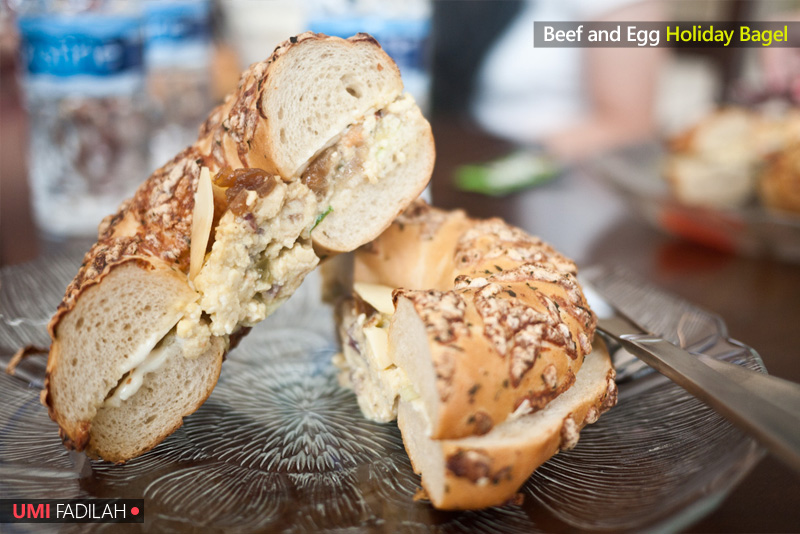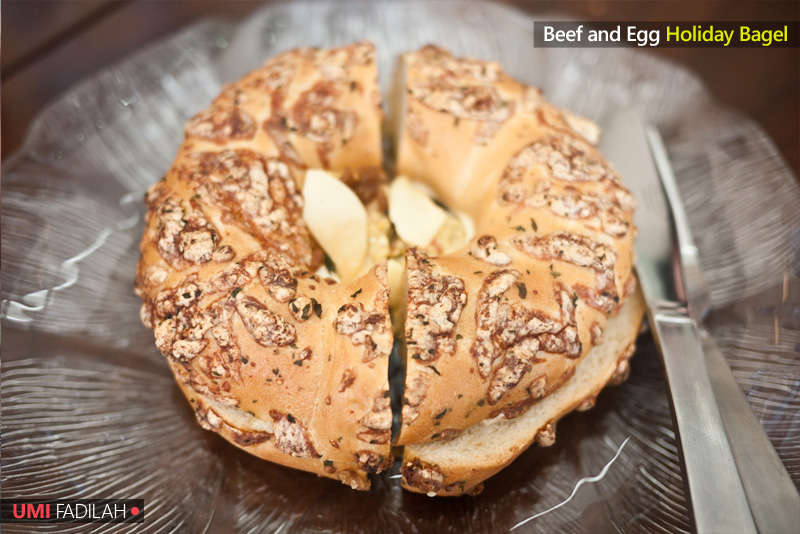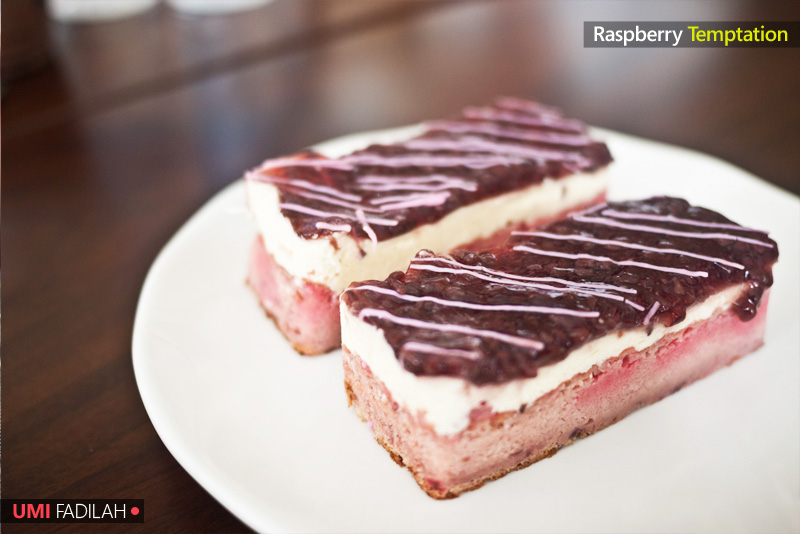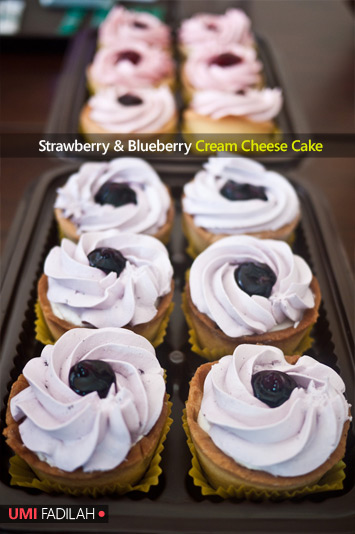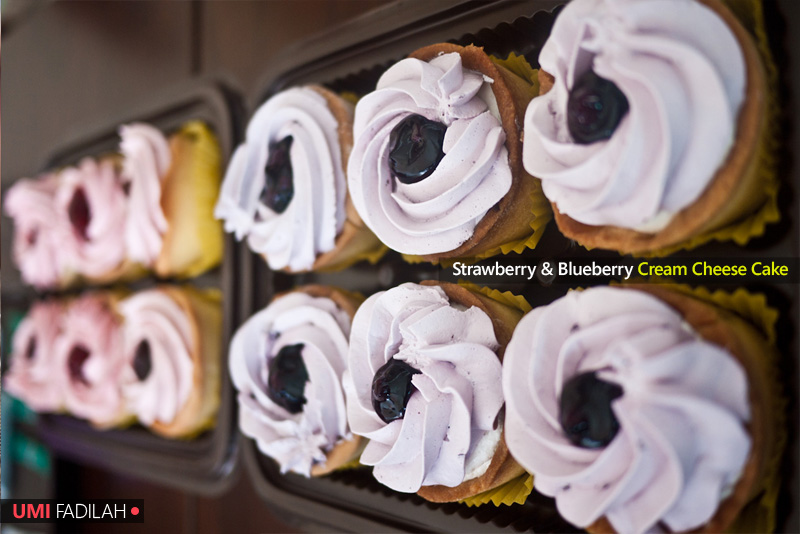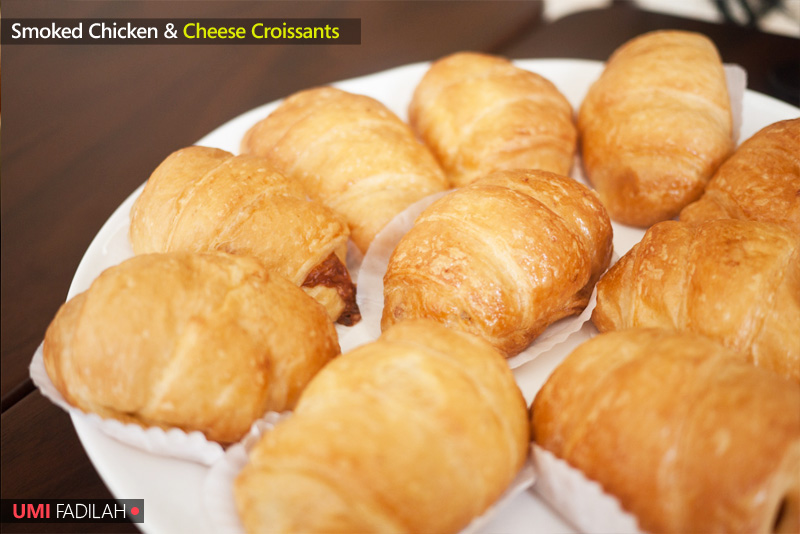 Cranberry Scones - a classic scottish quick bread that is combined with chunks of cranberries and walnut, topped with white chocolate coating. This act as a perfect companion to bitter unsweetened espresso!

Beef and Egg Holiday Bagel - onion bagel stuffed with smoked beef, scrambled egg, mayo, melted cheese, lettuce and caramelized onion. Since i am more of a fan of savory snacks rather than sweets, I LOVE IT! And the chicken smoked mini-croissants earlier was also superb.

Raspberry Tempation - sponge cake vanilla layered with raspberry jelly, cheese butter cream, and topped with raspberry jam plus white chocolate drizzle. Not as sweet as i thought it would be, which is good in my opinion. But i think this one is much better for sharing :)

Strawberry & Blueberry Cream Cheese Cake - sweet butter cake with cream cheese mousse and strawberry/blueberry fillings, and topped with swirl. Not exactly my favorite, and although it looks like cupcake, the texture isn't as spongy & soft like the usual cupcake.
Another interesting part of the gathering, we also got introduced to Miss Ajeng, the Coffee Ambassador of Starbucks Indonesia (i know!! way too cool,right?! :). She definitely has the BROADEST knowledge of coffee and such. It took so many years before ones could claim her/himself as a coffee ambassador, and at young age, she did it.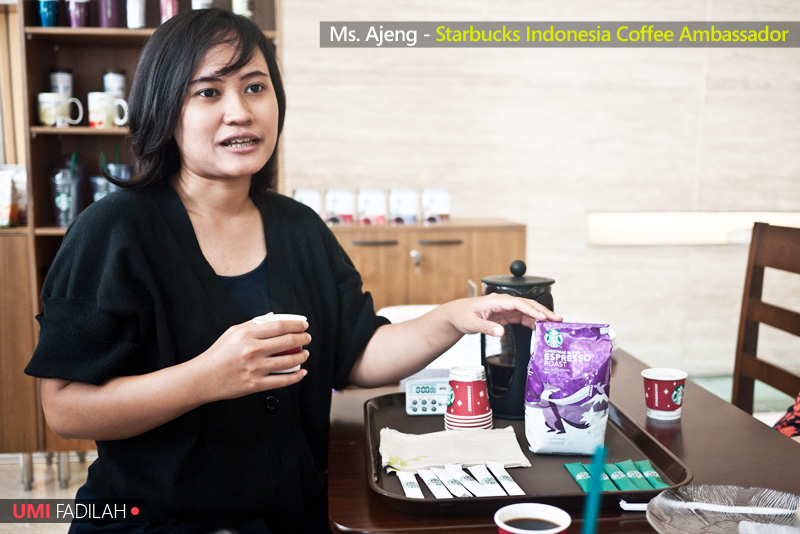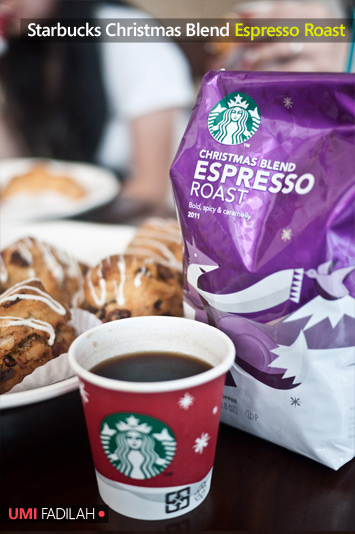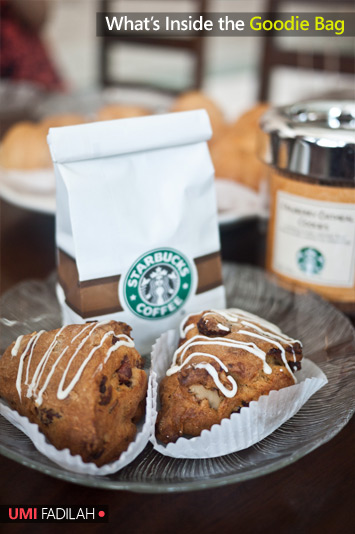 Finally.. the goodiebag. Each of us get a jar of Cranberry Oatmel Cookie, which is the BEST tasting Starbucks cookie I've ever tasted (really!), a bag of scones, tall drink vouchers, CD, and the leftovers :p
Thank you Starbucks. You just made my day whole week.
PS: If you haven't tried any of the holiday signature drinks/dishes, please do so! It only last until 1st week of January 2012.