If you haven't know already, I love Twitter so much that i often found so many new & interesting places just by looking at other people's timeline. And one of those interesting culinary places is this spot, Bintaro Ramen @ Bintaro 9 Walk, Sektor 9. I was totally psyched to try this one out, not only because it's only a 10-minutes drive from my house, but also because I've been craving for a nice Ramen spot in my neighbourhood! :)
Let's dig in!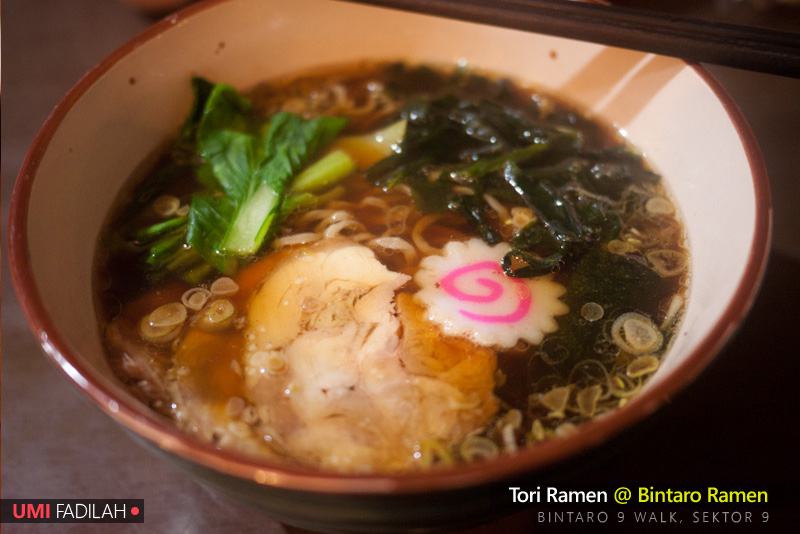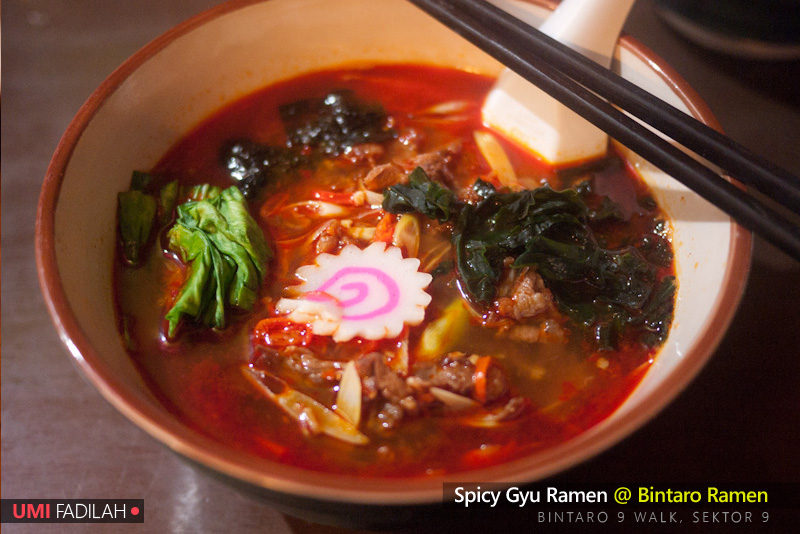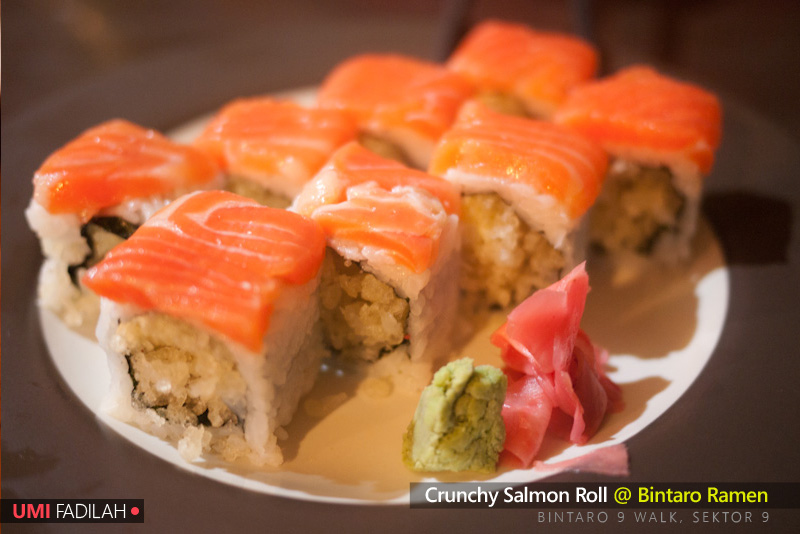 For Ramen, they only serve 3 types of ramen:
Shoyu Ramen [20k] - noodle, naruto (Japanese fish cake - see the pink/red swirl in the middle on pic above?), nori (seaweed), horenso (japanese spinach), menma (dried bamboo shoots), negi (spring onions), 1 slice of chicken chashu

Tori Ramen [25k] - noodle, naruto, nori, 3 slices of chicken chashu

Gyu Ramen [30k] - noodle, beef, naruto, horenso, menma, negi
I also tried their fushion sushi selection, Crispy Salmon Roll for only 17k - it was quite good but i still prefer their ramen better.
Surprisingly for a small outlet &, Bintaro Ramen serves a wide variety of Japanese food, from appetizer, salad and tempura, fusion sushi roll, sashimi, donburi, also udon. And they're all ranging from 8k-40k rupiah only! I will make sure to try one of each, next time..Hehe.
Love the new spot, really.. Now i know where to go when i'm craving a quick, delicious, and cheap ramen!