This the the 1st culinary write-up since a long hiatus, so i thought this has to be the thing that I wanted to share the most. I'll start with the freshest journey I had two weeks ago. I was sent for a one week training in our main headquarter campus in Seattle, WA. I only have 1 day to wander around Seattle and I think I made the most out of it, because of this particular venue: Pike Place Market.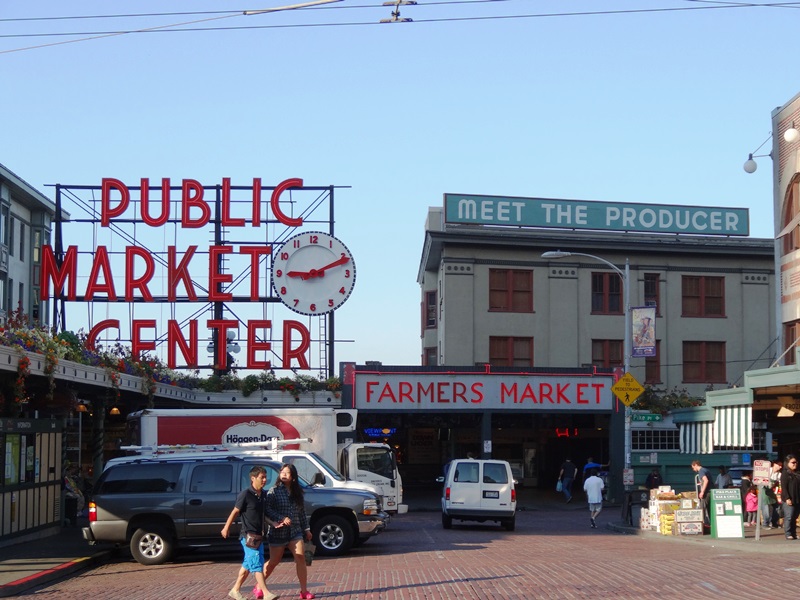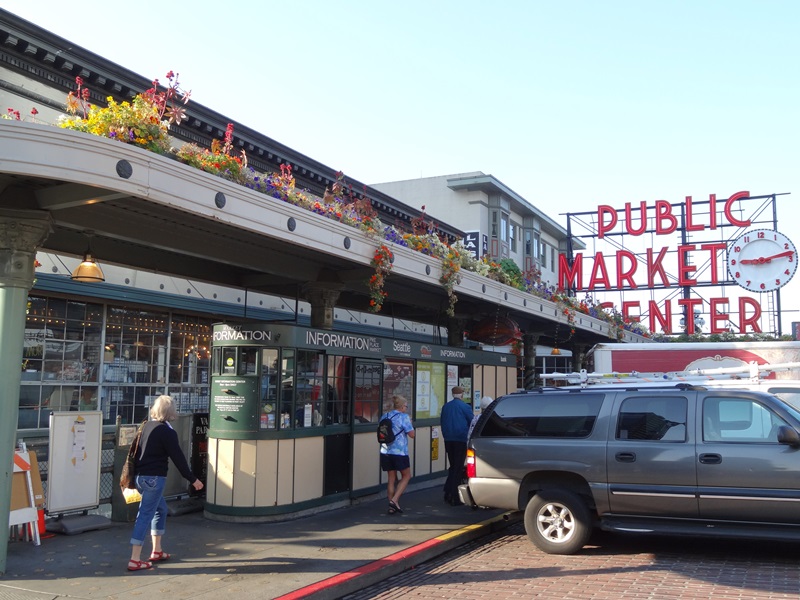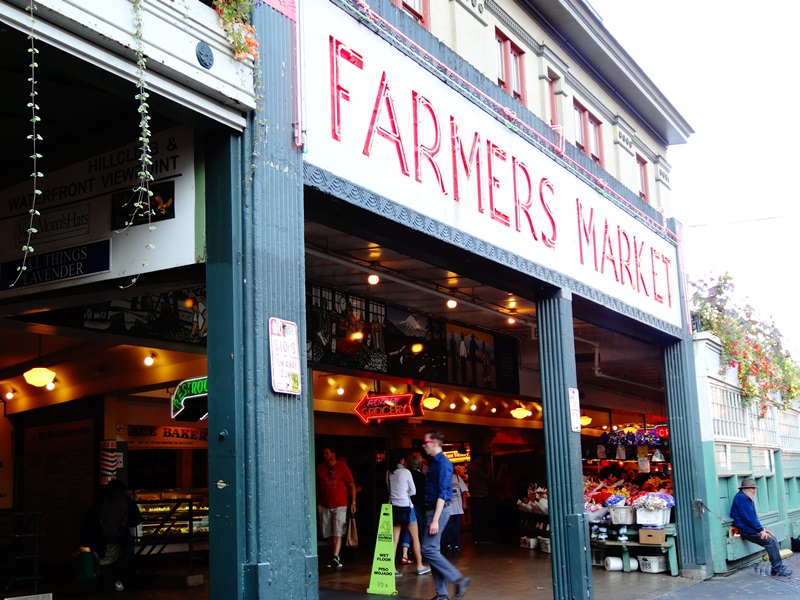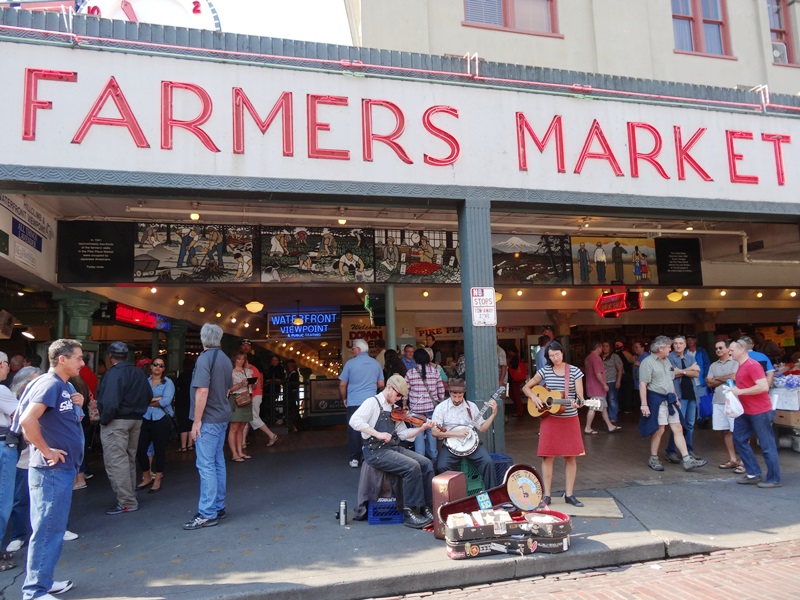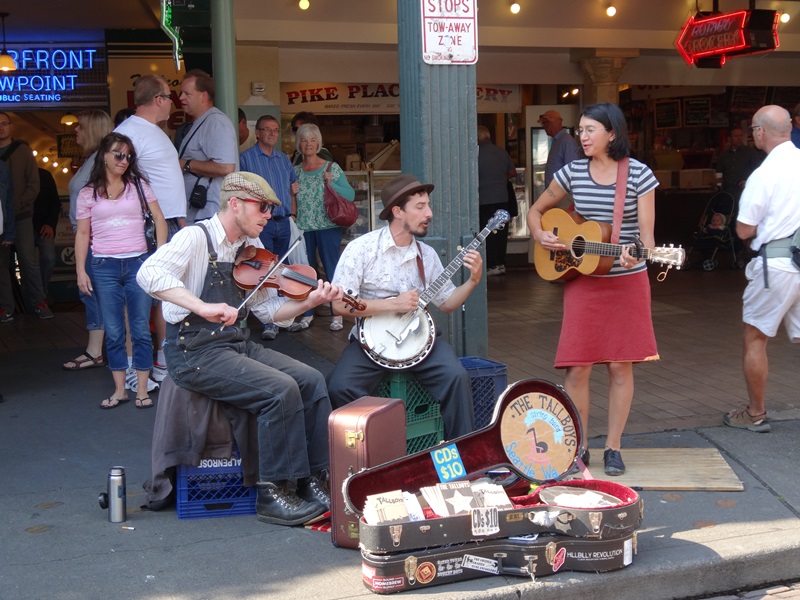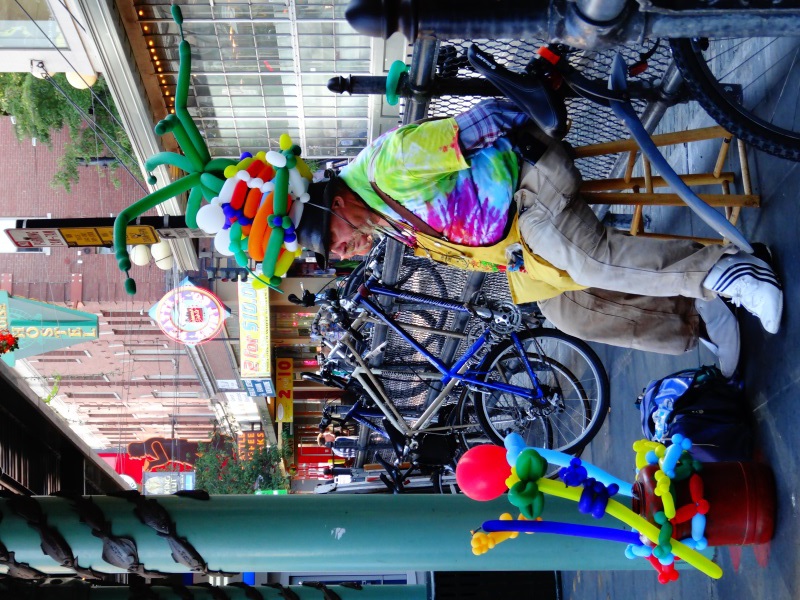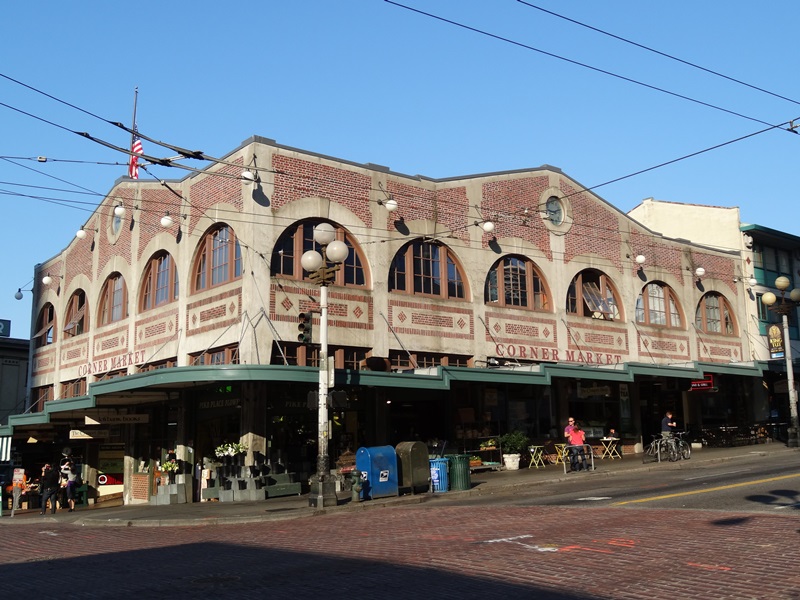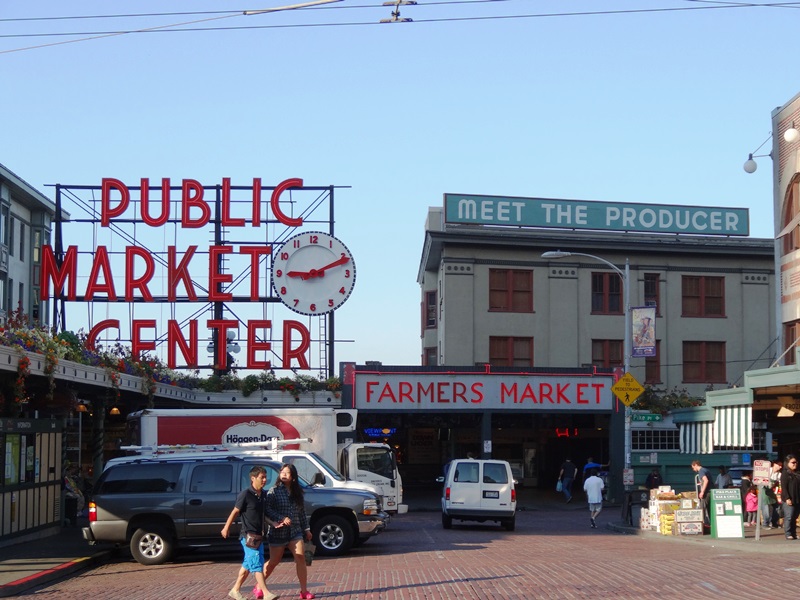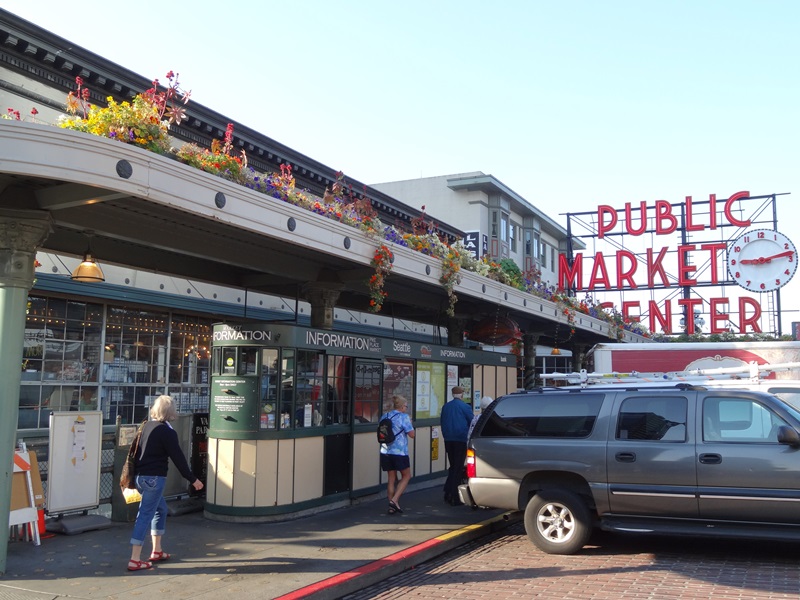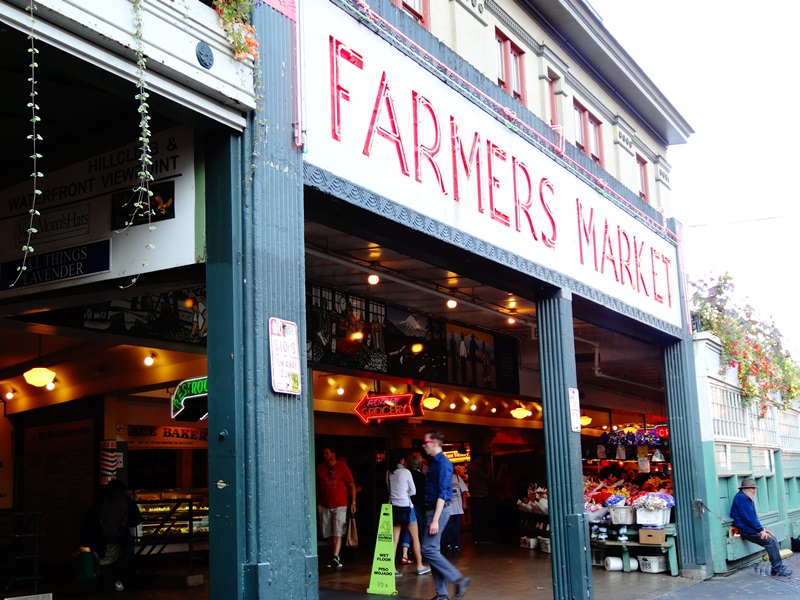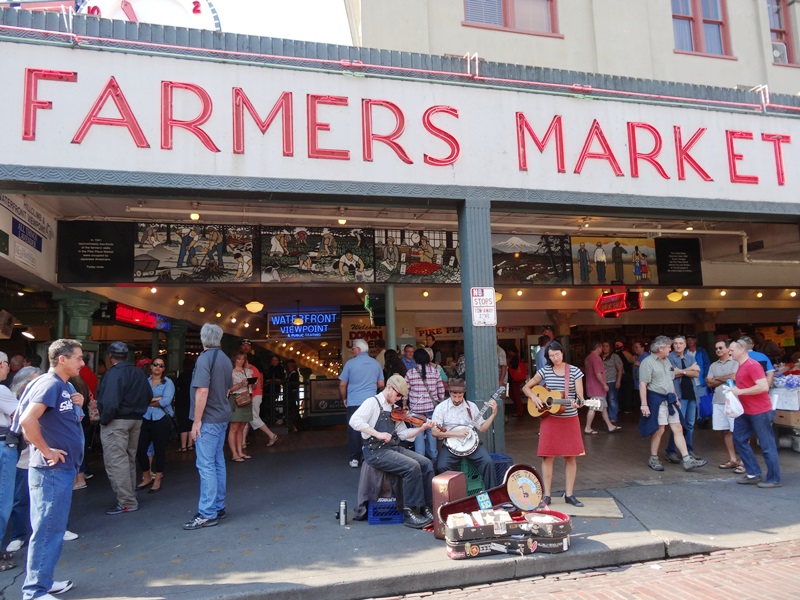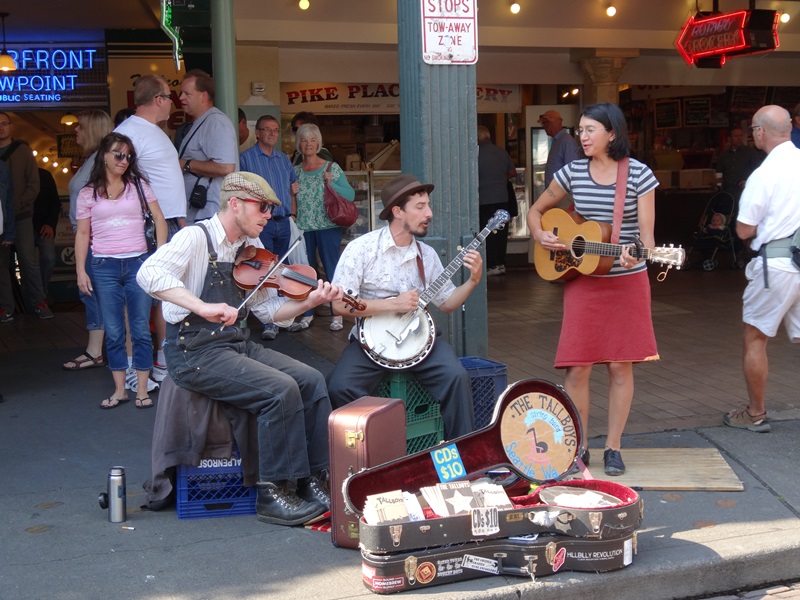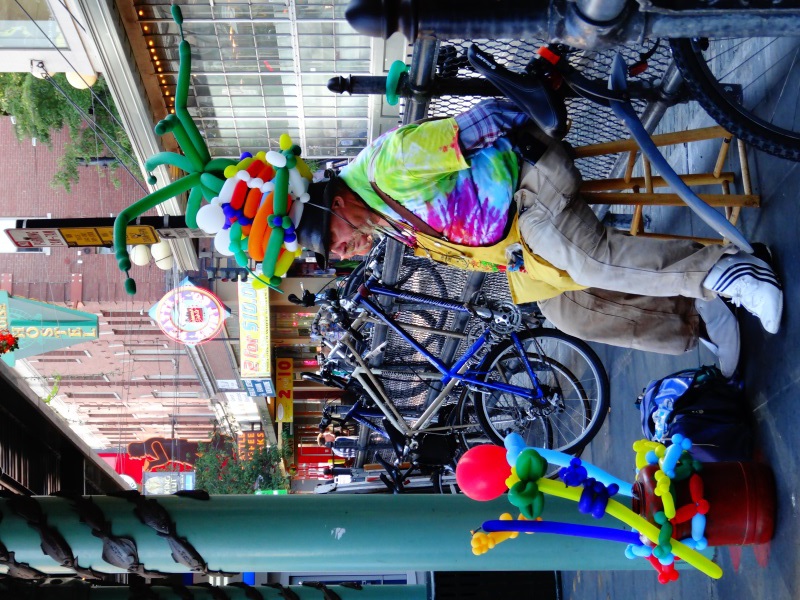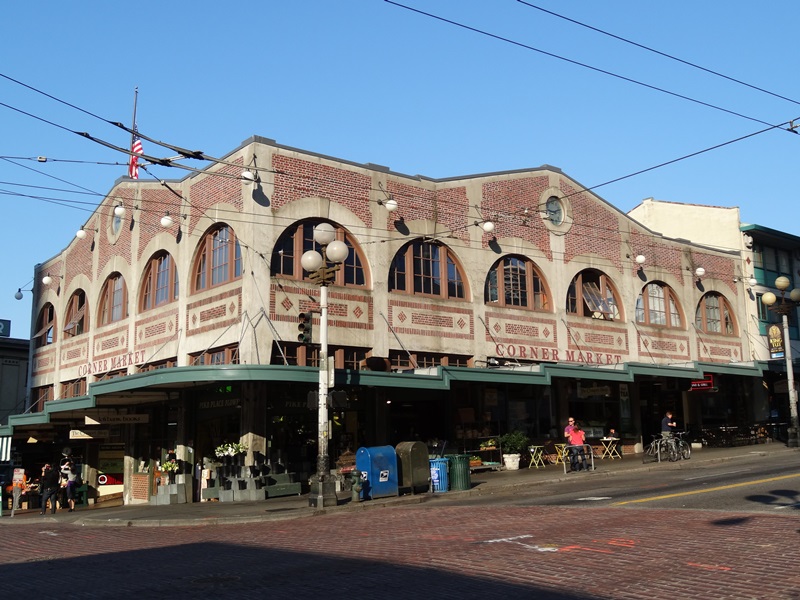 Pike Place Market is one of the oldest farmers market in United States. It opened in August 17, 1907 with only 8 farmers at the first opening day. Quoting a little bit of history:
"Between 1906 and 1907, the cost of onions increased tenfold. Outraged citizens, fed up with paying price-gouging middlemen too much for their produce, found a hero in Seattle: City Councilman Thomas Revelle. Revelle proposed a public street market that would connect farmers directly with consumers. Customers would "Meet the Producer" directly, a philosophy that is still the foundation of all Pike Place Market businesses." - read more history.
Now look, more than a century later, it is home to more than 200 commercial businesses, 190 craftspeople and approx. 100 farmers who rent table space by the day, and 240 street performers and musicians. The market itself attracts 10 million visitors a year! It's THAT famous that it's becoming Washington state's most frequently visited destination, and one of the reason why I felt the urge to share :)
What's inside Pike Place Market?
Almost everything. From the freshest local seafood produce, you name it: Alaskan King Crab, Wild King Salmon, Alderwood Smoked Sockeye Salmon, Jumbo Grilling Scallops, Scampis, Lobster Tails, Monkfish, Alaskan Halibut Cheeks, it's everything I've only heard in Masterchef or other advanced cooking show on TV, lol :p
There's one particular shop located at the very entrance of the market, named Pike Place Fish, and it's always packed with customers. Reason why, they have this 'flying fish attraction' where the fishmongers throw fish at each other, and yes it was fun to watch.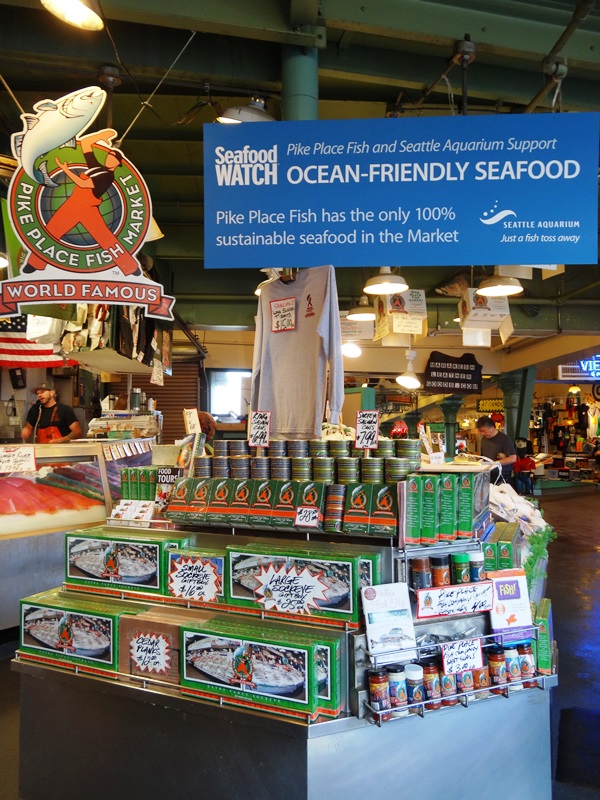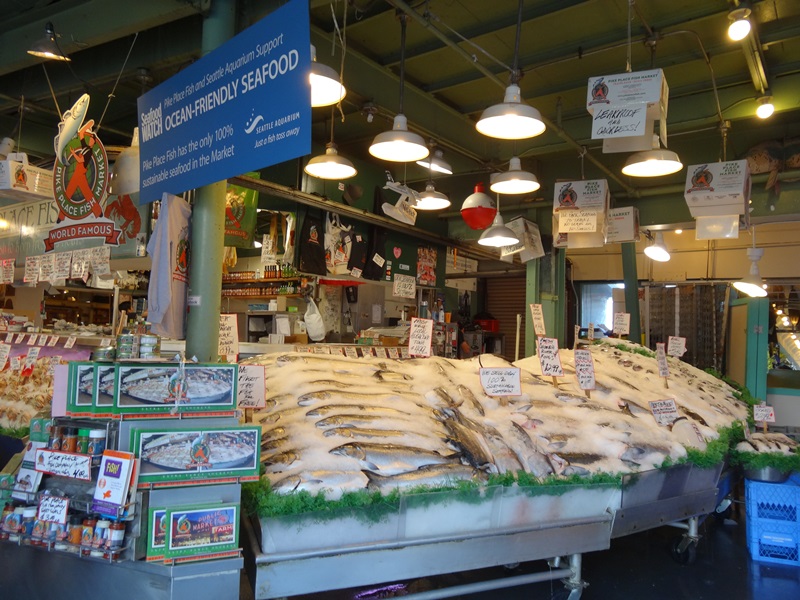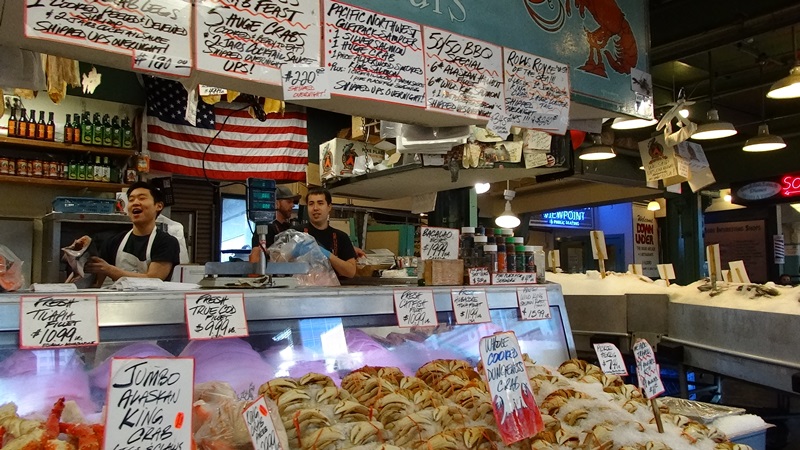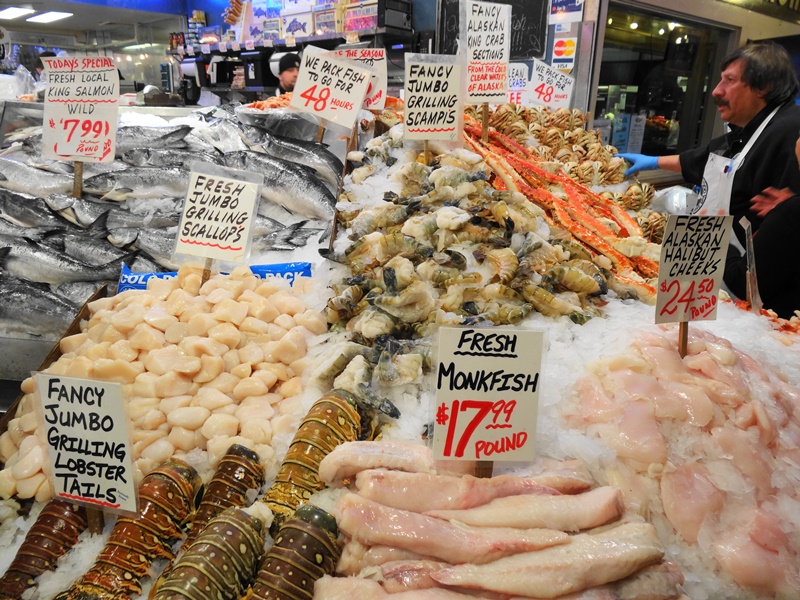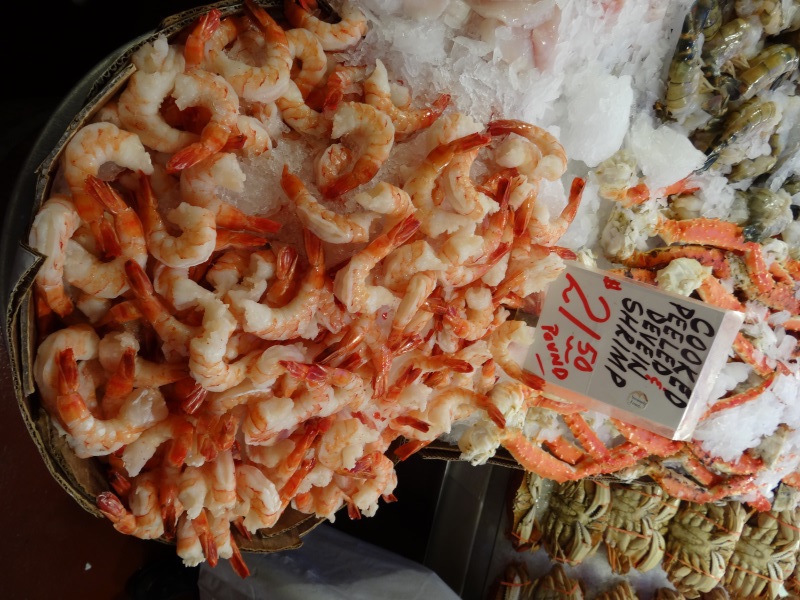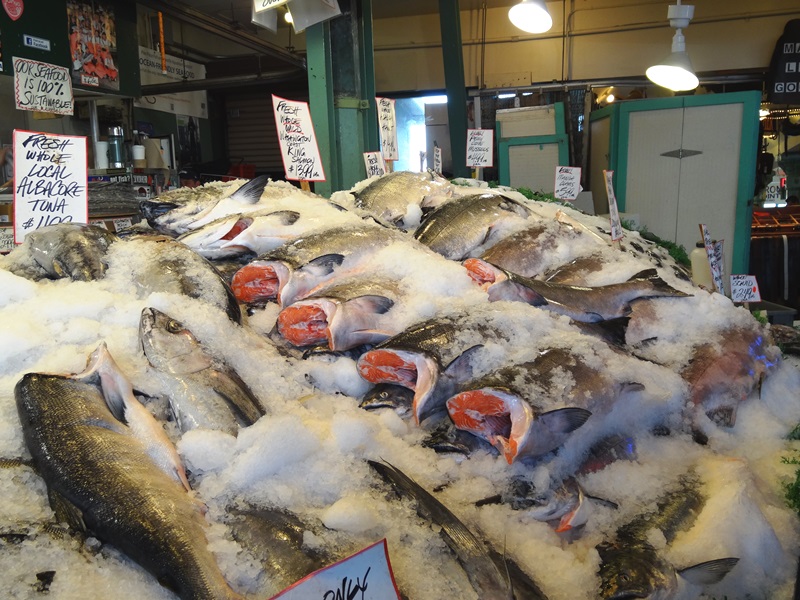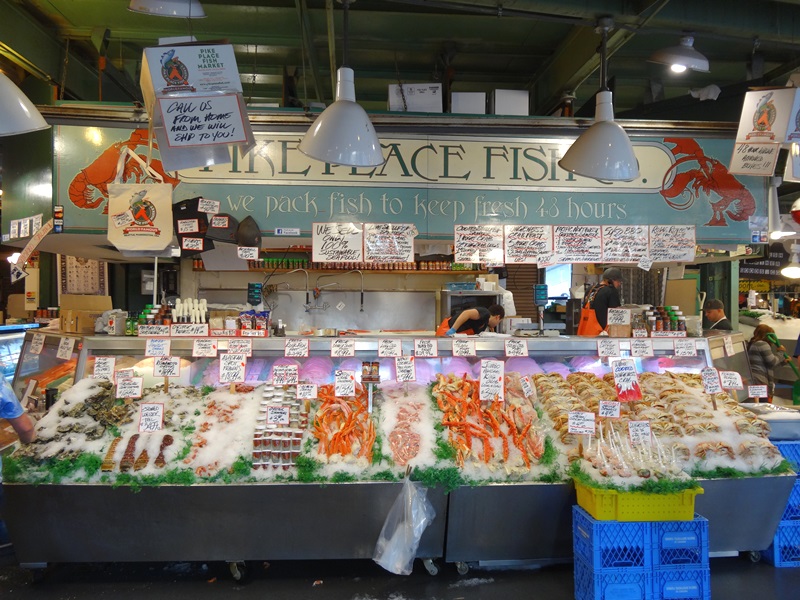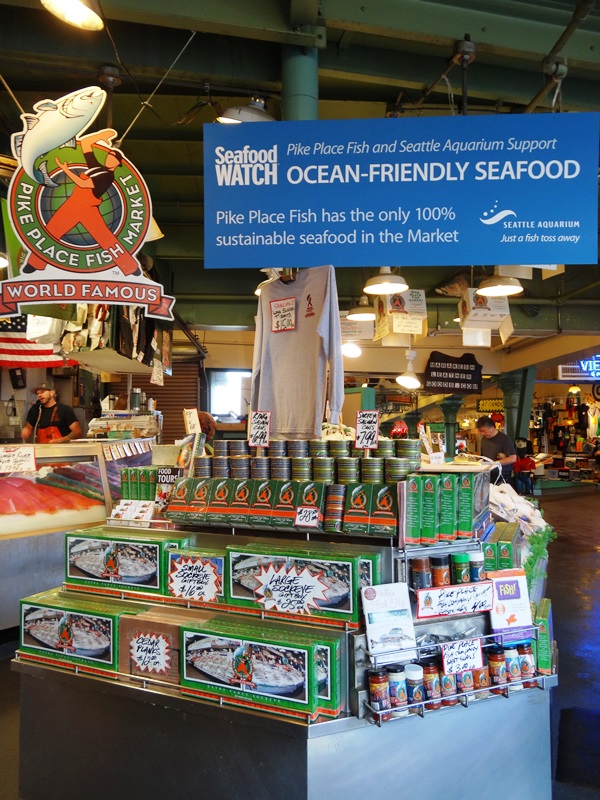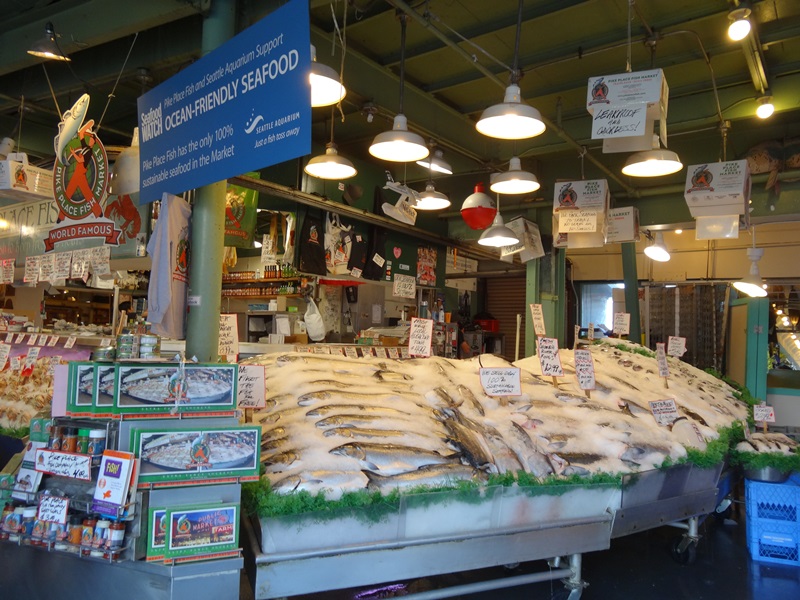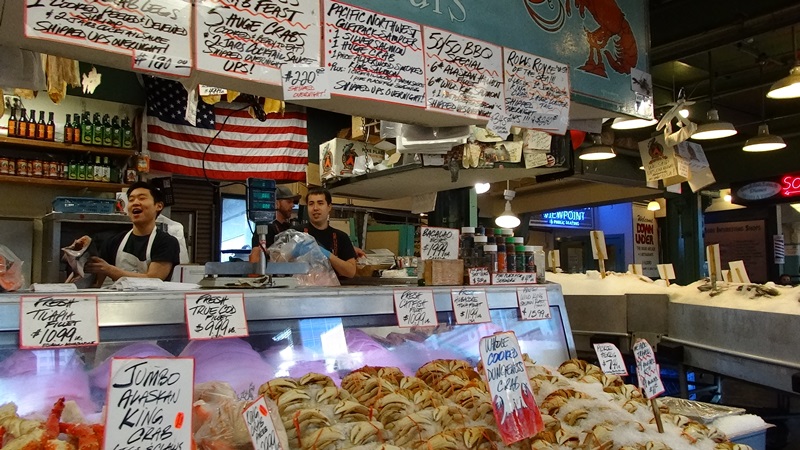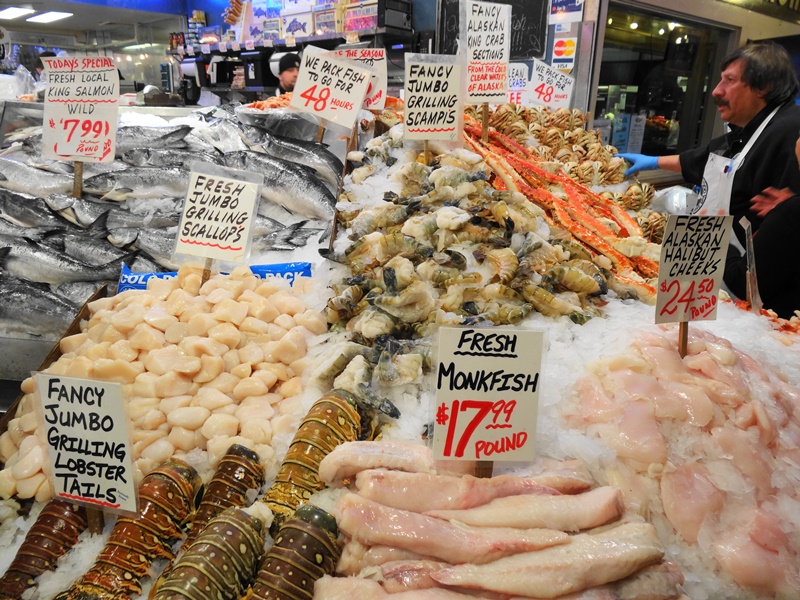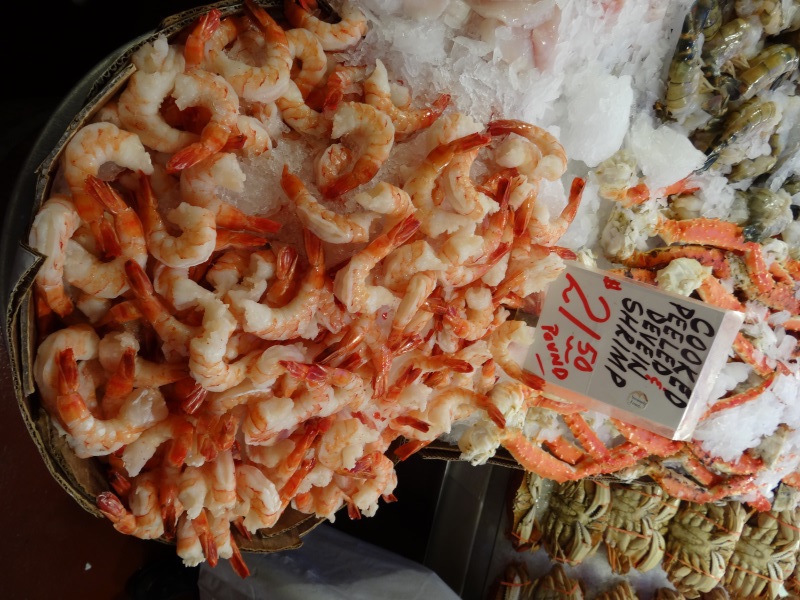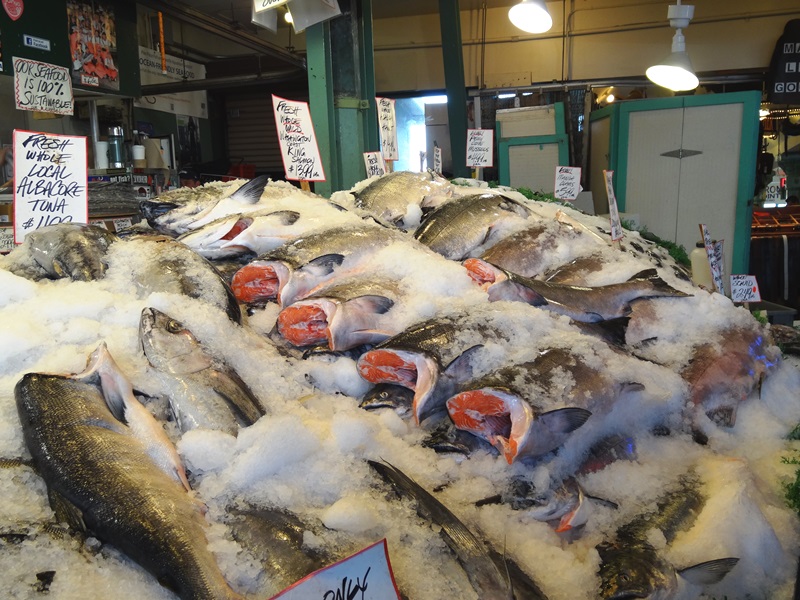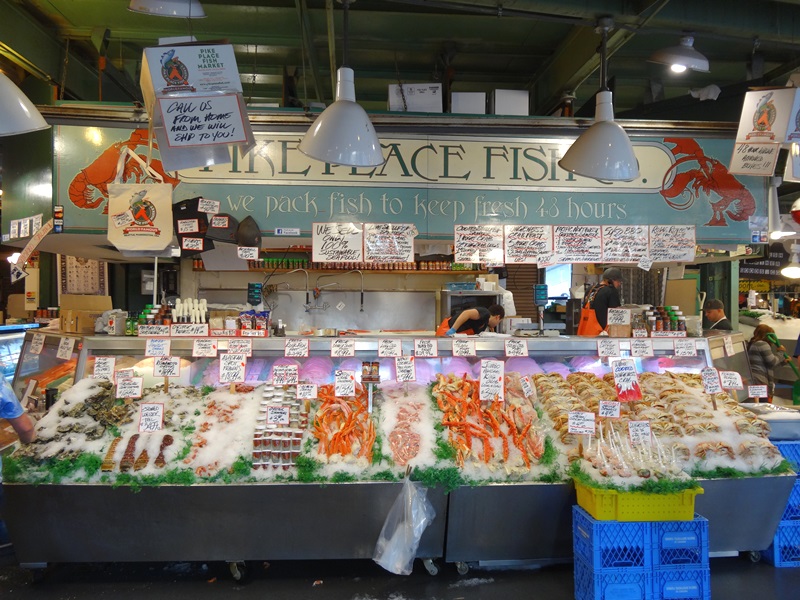 What to eat at Pike Place Market?
From there, walk straight across the main corridor to find the best place to eat breakfast in Pike Place Market. Lowell's, with it's famous tagline ""Fresh, Local, Authentic since 1957... Almost Classy!". And when you do come here, try it's famous signature dish: Eggs Benedict served on grilled rosemary bread with two poached eggs and herb hollandaise, and crispy hash browns on the side. Choices for the eggs benedict are Northwest Dungeness Crab ($19.90) or Alderwood Smoked Salmon ($17.90) or classic bacon. The verdict is quite simple. Lowell's is not to be voted "The best breakfast in Seattle" by NY Times for nothing. Top notch! Picture says it all: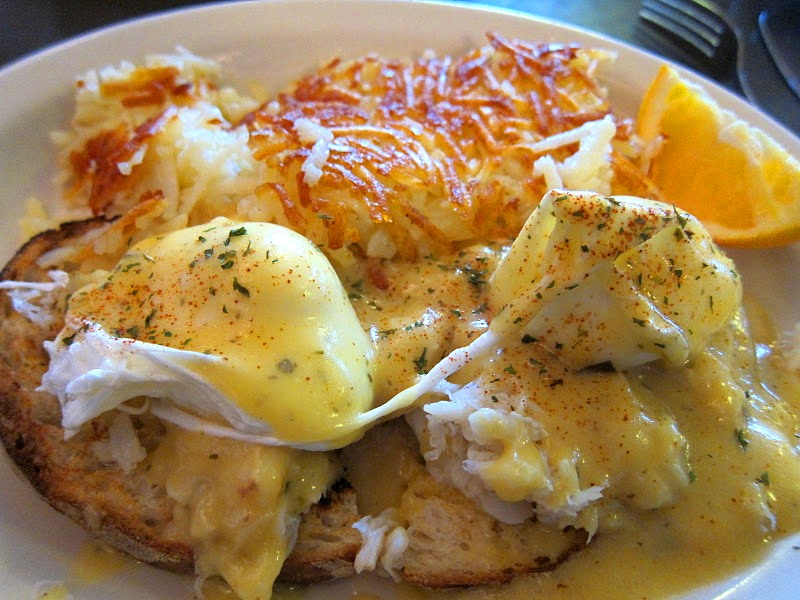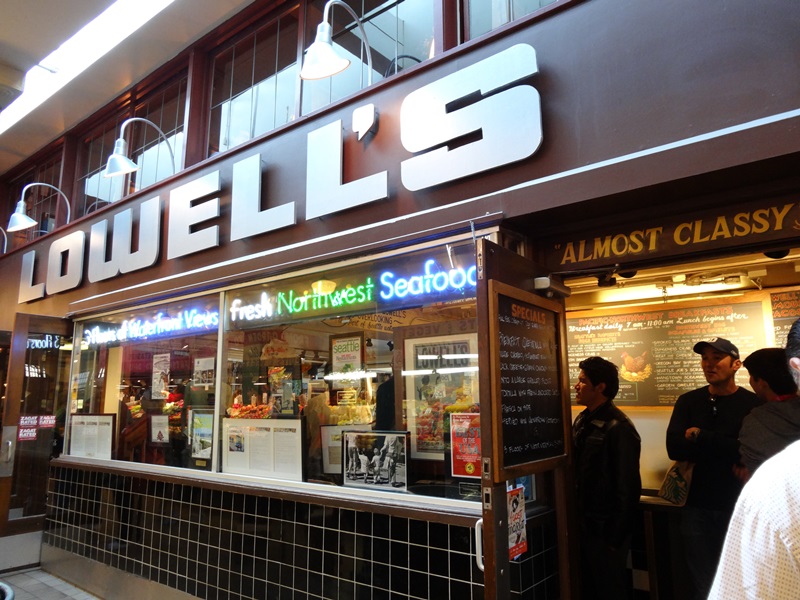 If you're up for snacks, do not miss these treats. From Lowell's, walk again 15-20 meters and you'll find places that sold Crab Cocktail ($10) and Salmon on Stick ($10). First scoop of those crab cocktails, your mouth just exploded with thick meat layers of the freshest Dungeness crab catch-of-the-day, accompanied with cocktail sauce made with ketchup, horseradish, worcestershire, and lemon. Probably the best $10 ever spent on food in Seattle!
Smoked salmon itself, was obviously not made for 1 person because it was in fact, huge! Also, always smell it before you taste. The alderwood smoking lets the rich flavor speak for itself. It's strong enough, but the meat flakes inside are still soft and tasted very very good.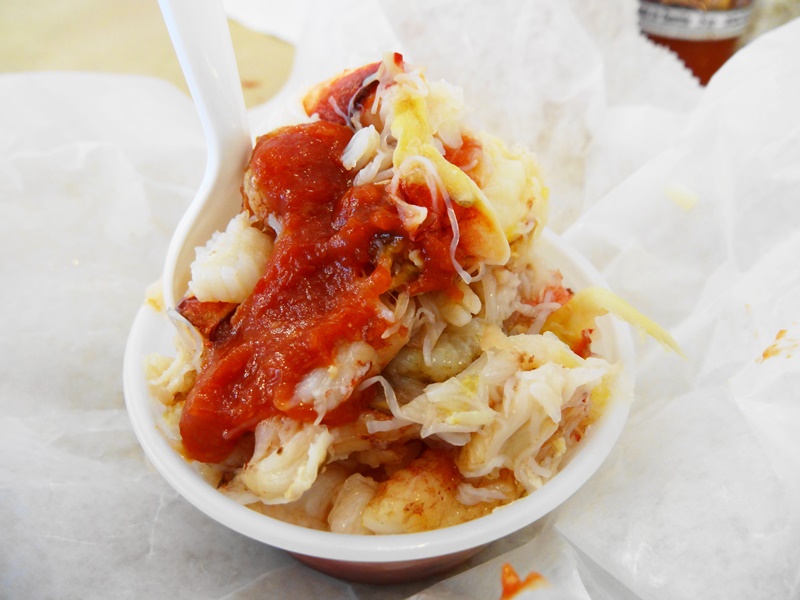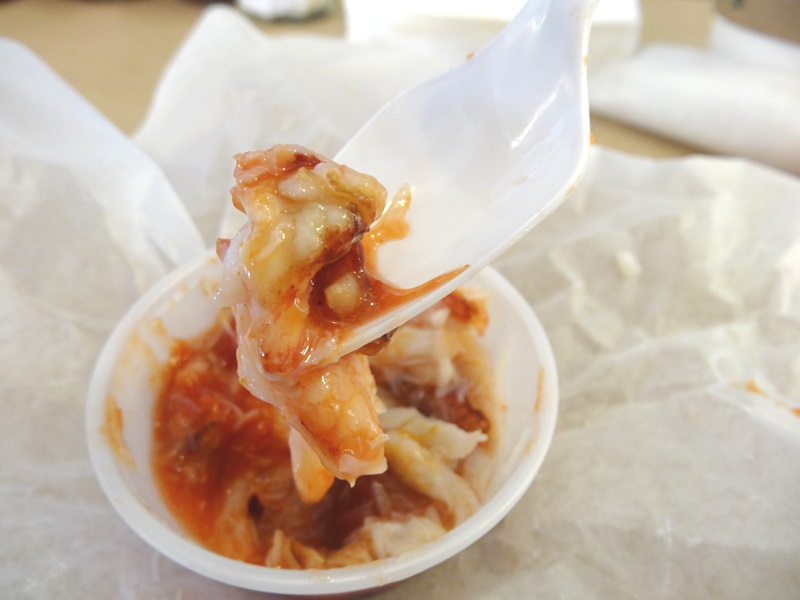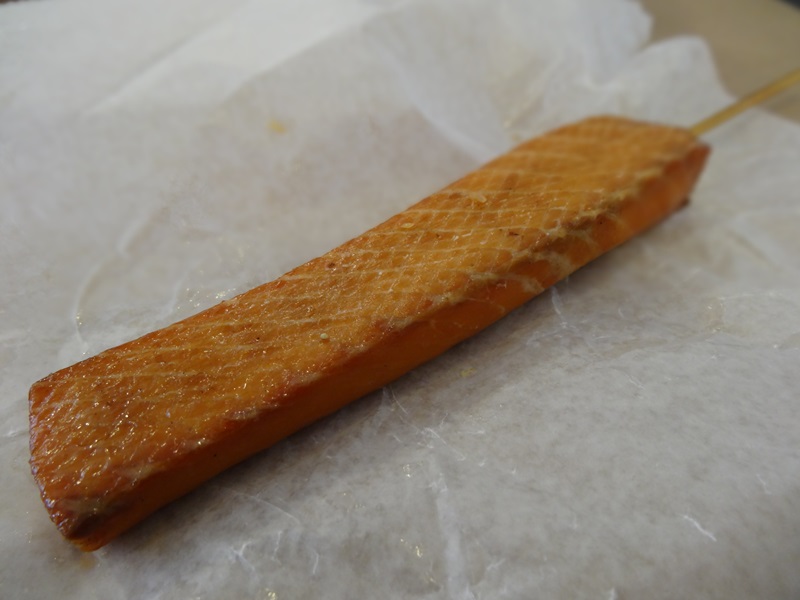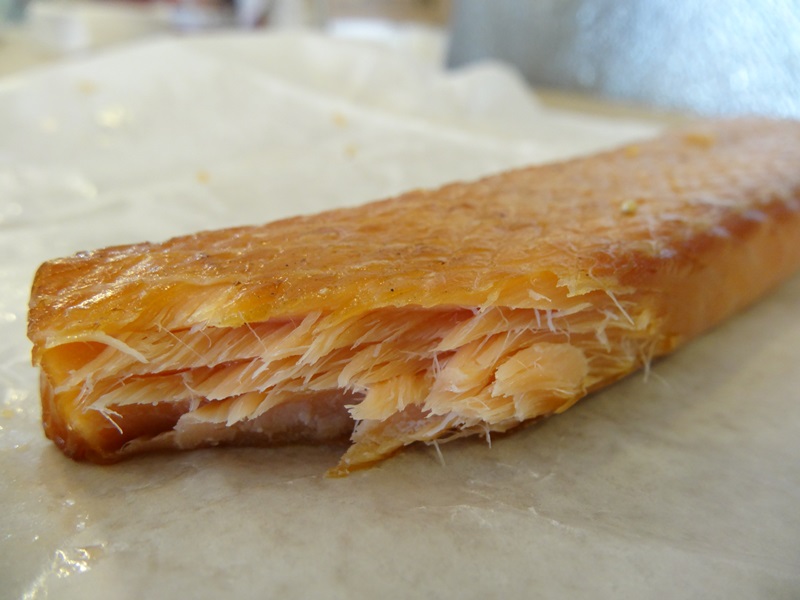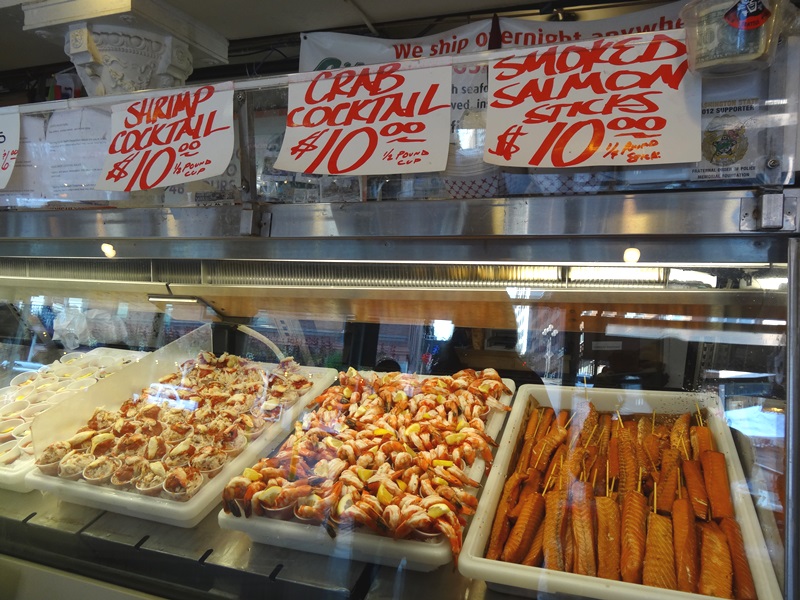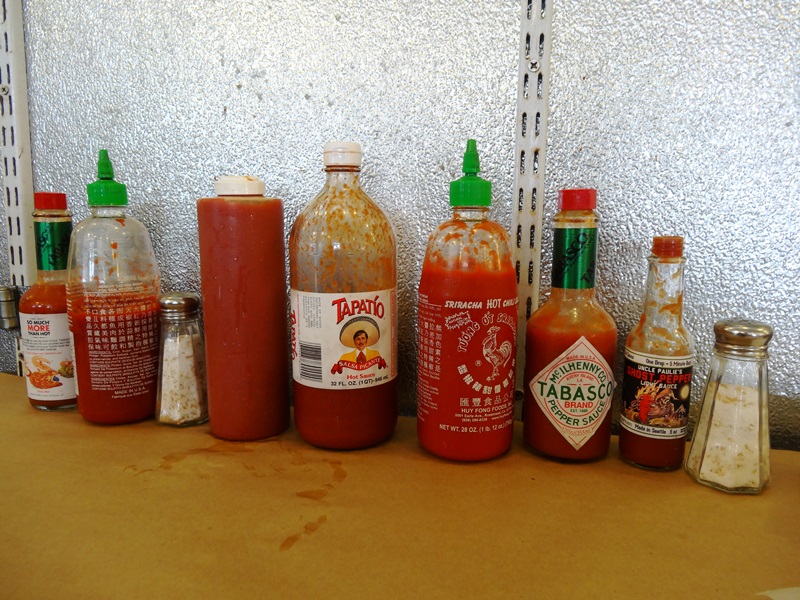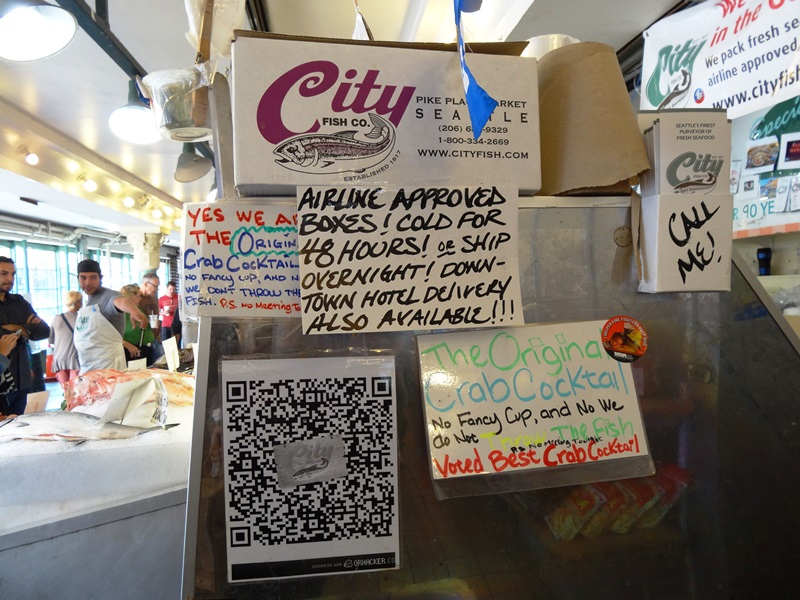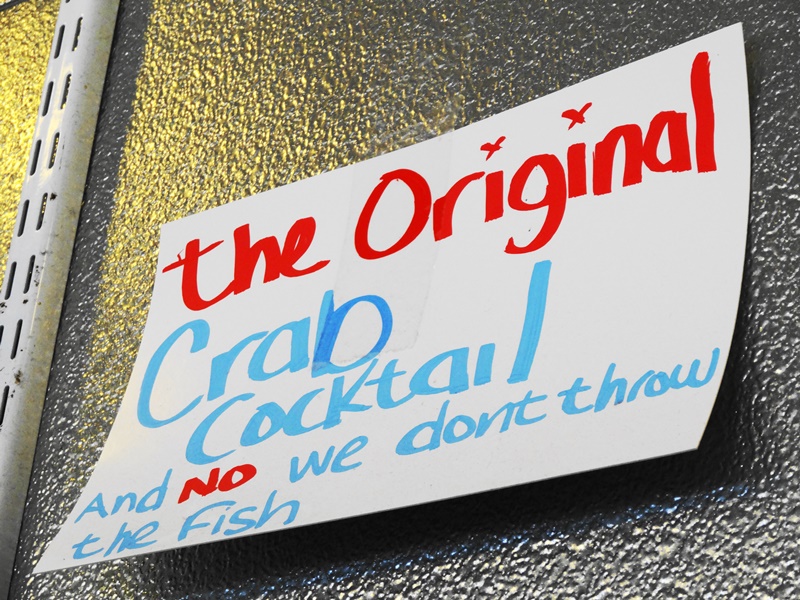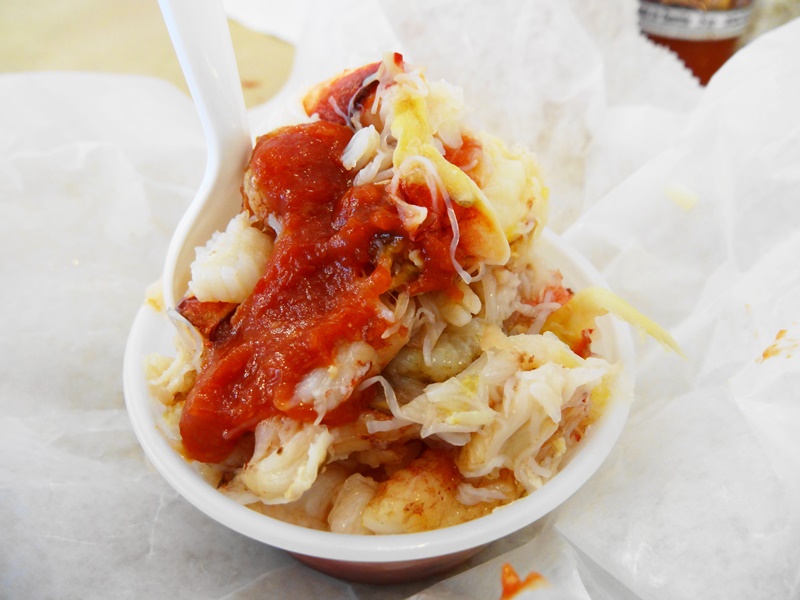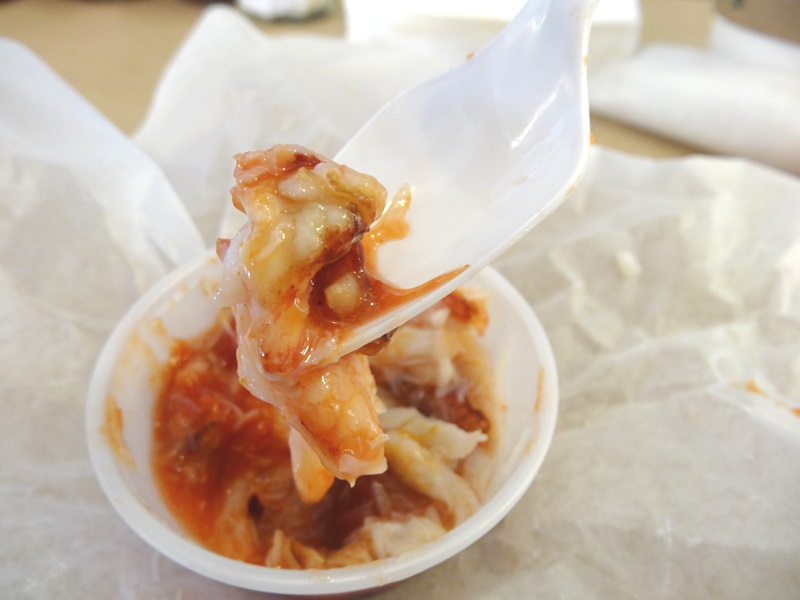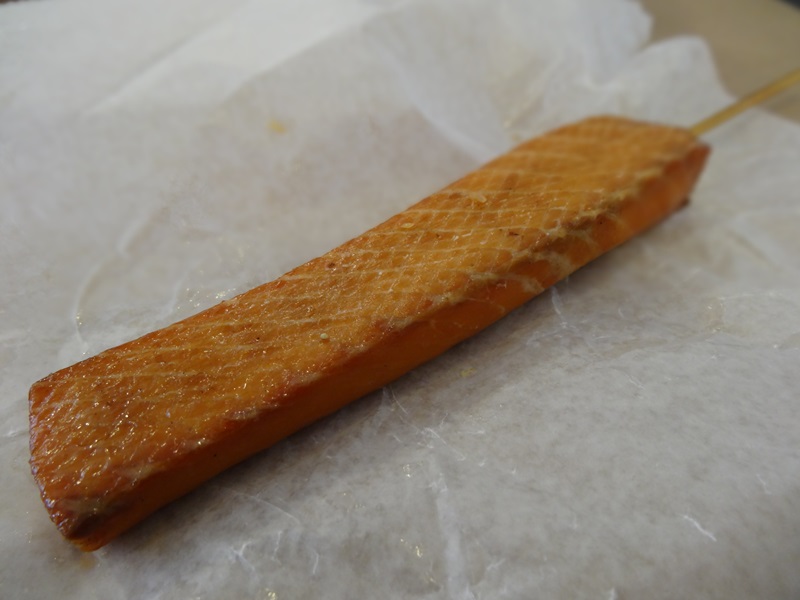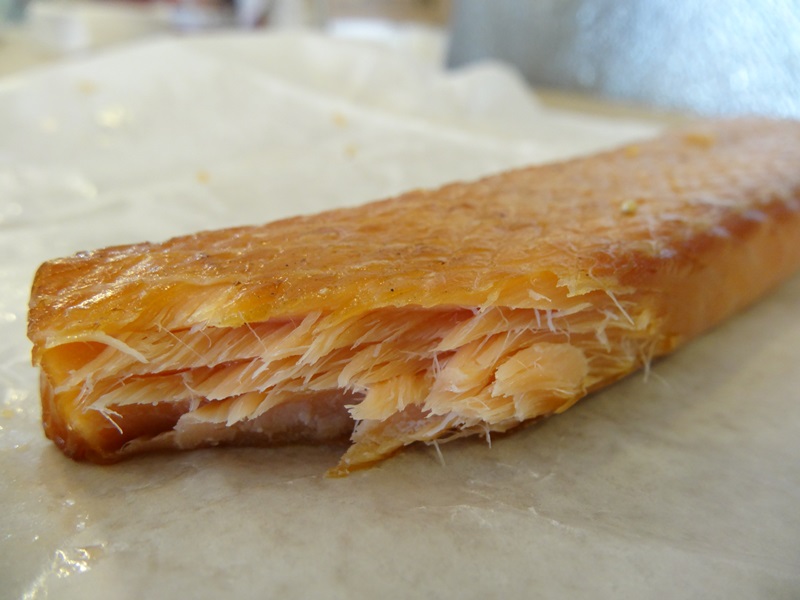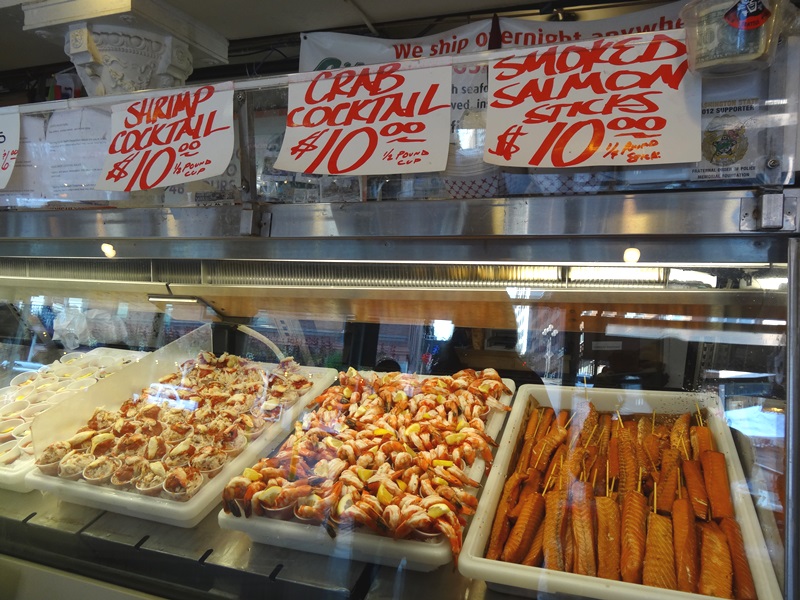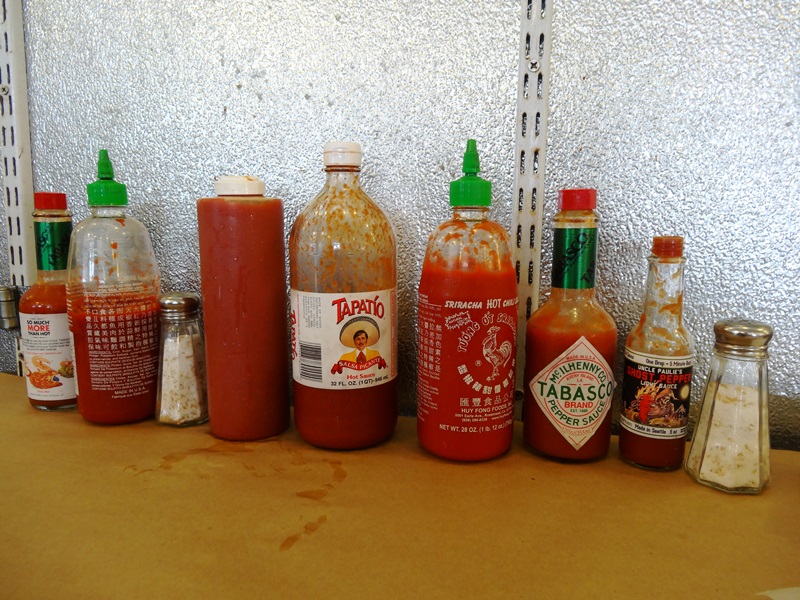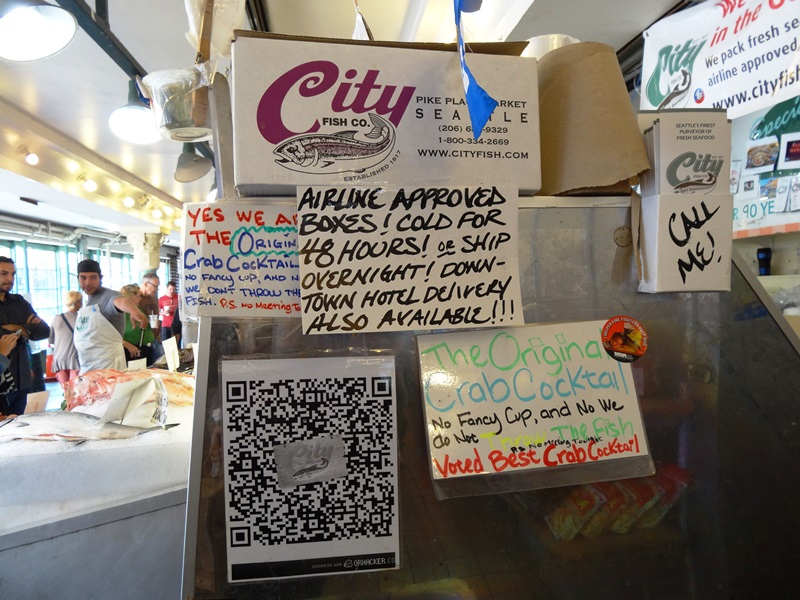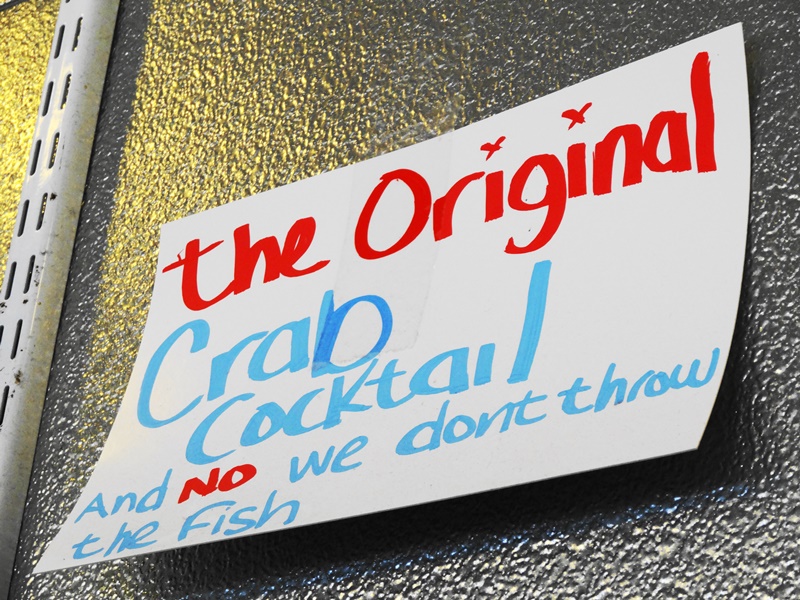 It's everything you could wish for in a market...
Aside from seafood madness, in Pike Place Market you will see everything fresh. Fresh flowers, fresh fruits & veggies, fresh spices, wide range of pasta selection, and the famous Micks Peppourri (pepper jelly spread!) and also world famous Chukar Cherries. Take a look at people lining up behind Chukar Cherries staff, they're actually on a food tour! By the time I asked for information, it was too late. Next time you're in Seattle, I'd recommend you to take one of the famous food tours - I heard it's worth every penny.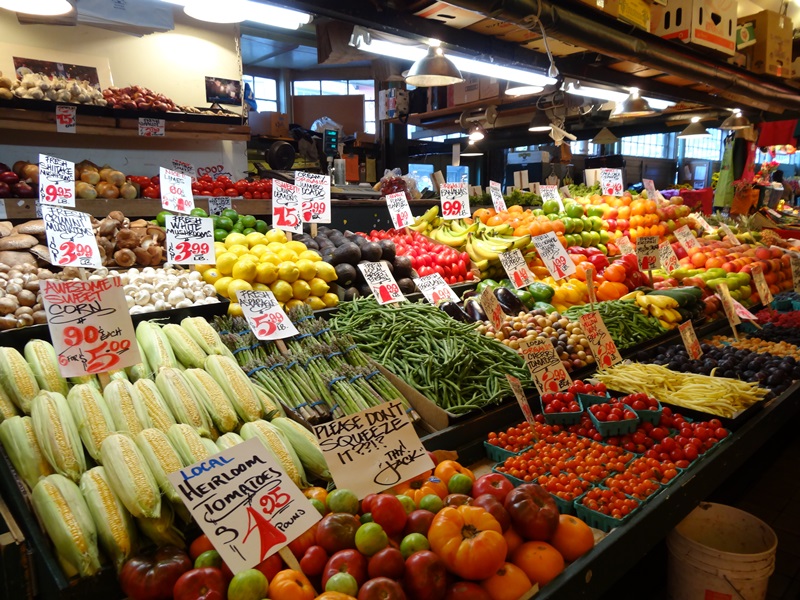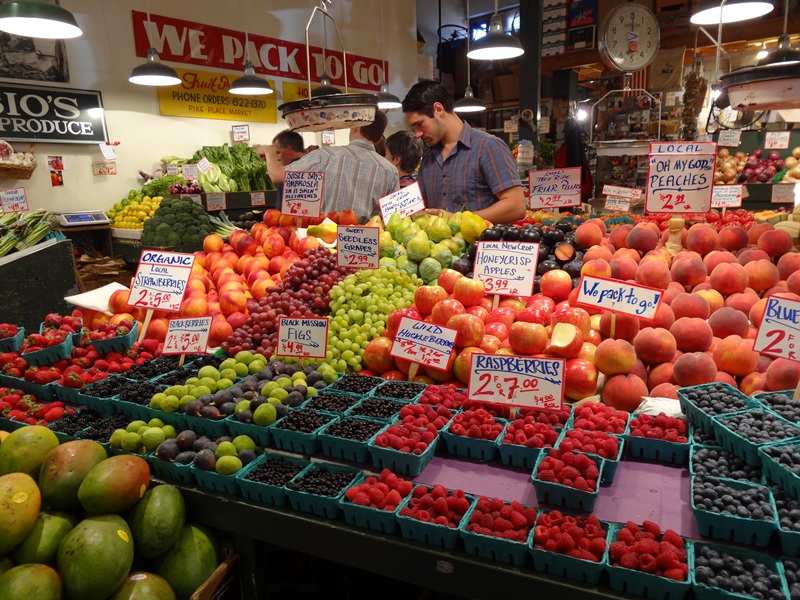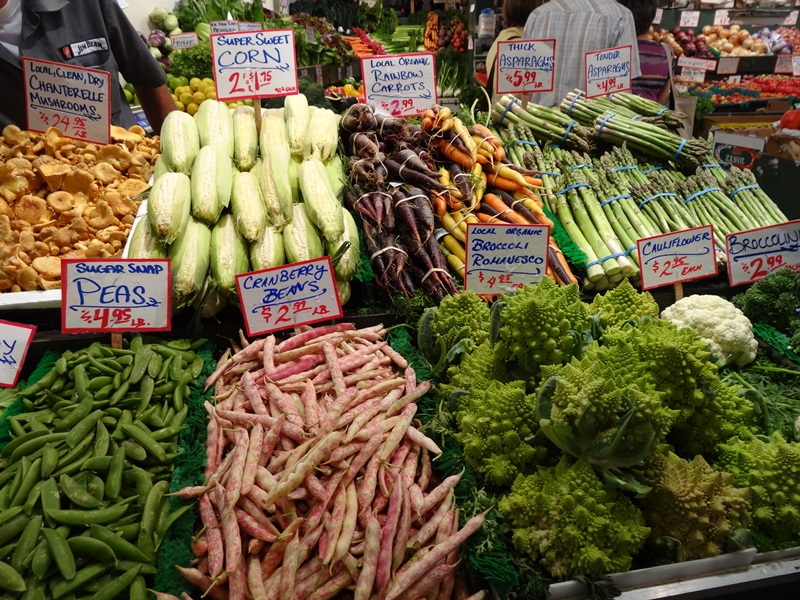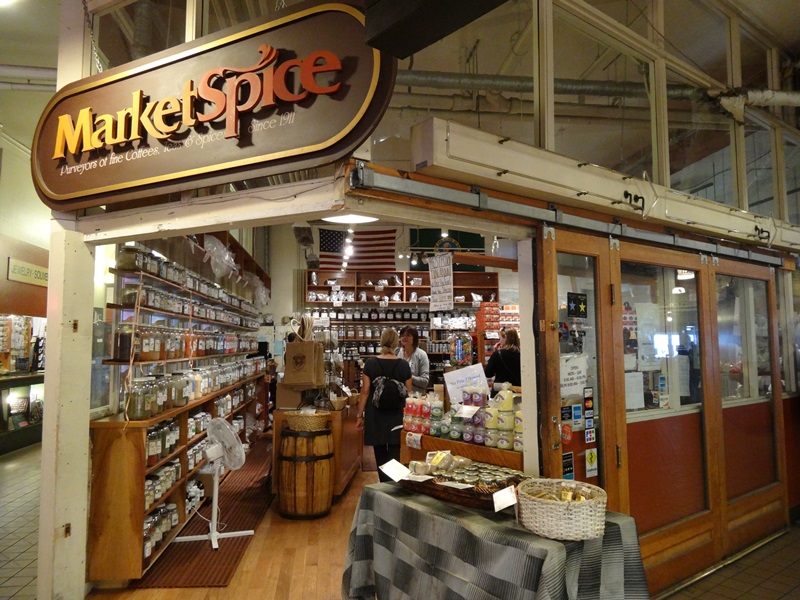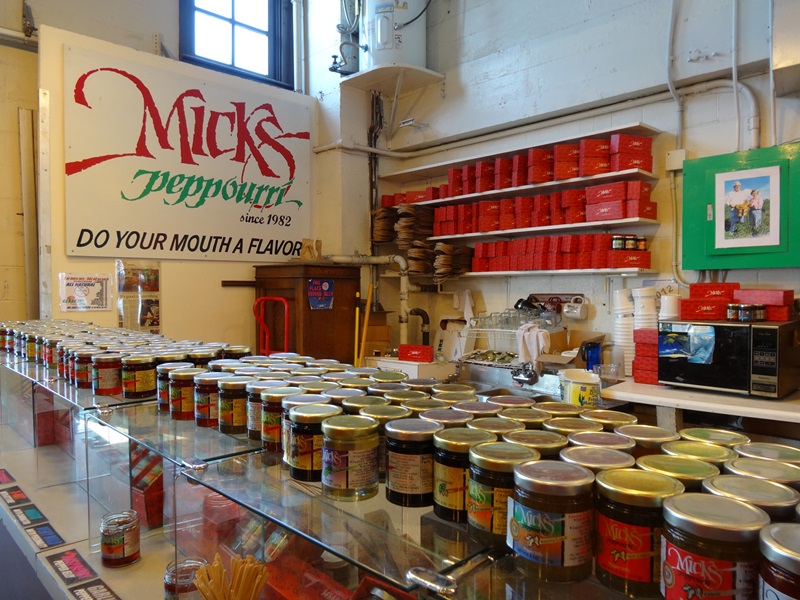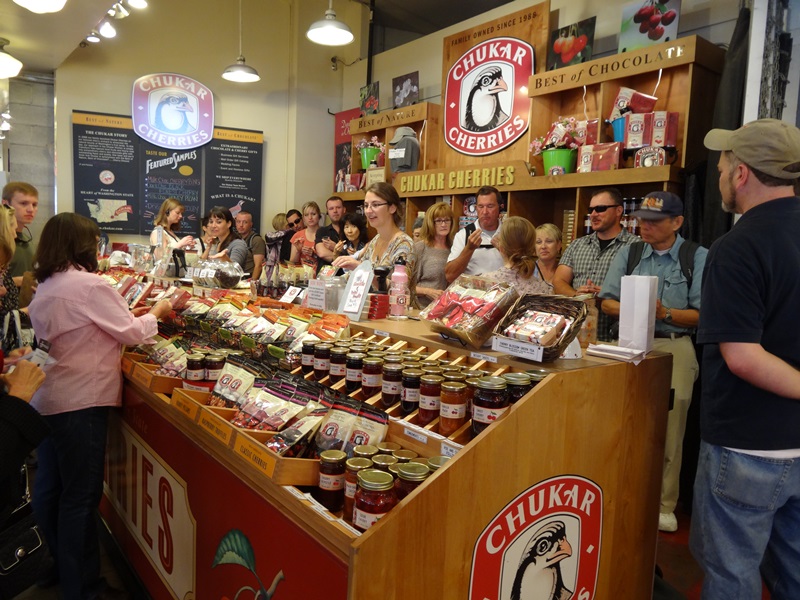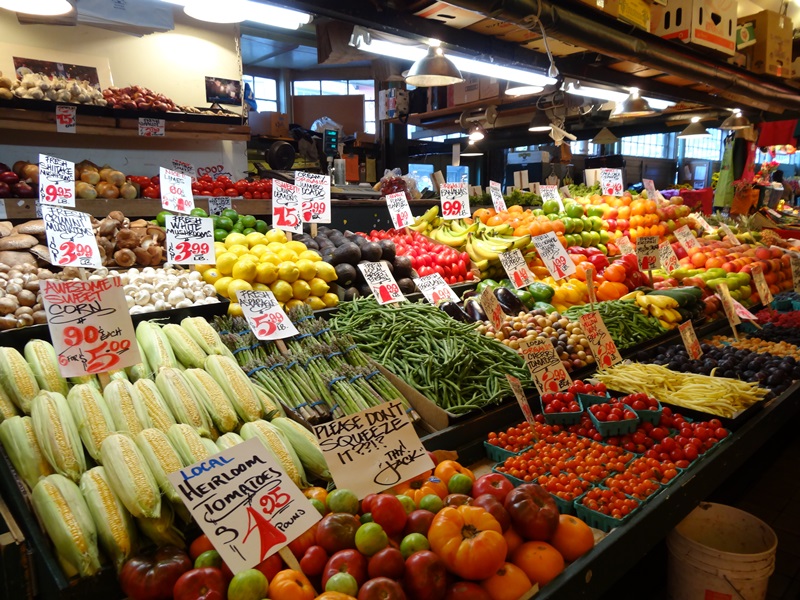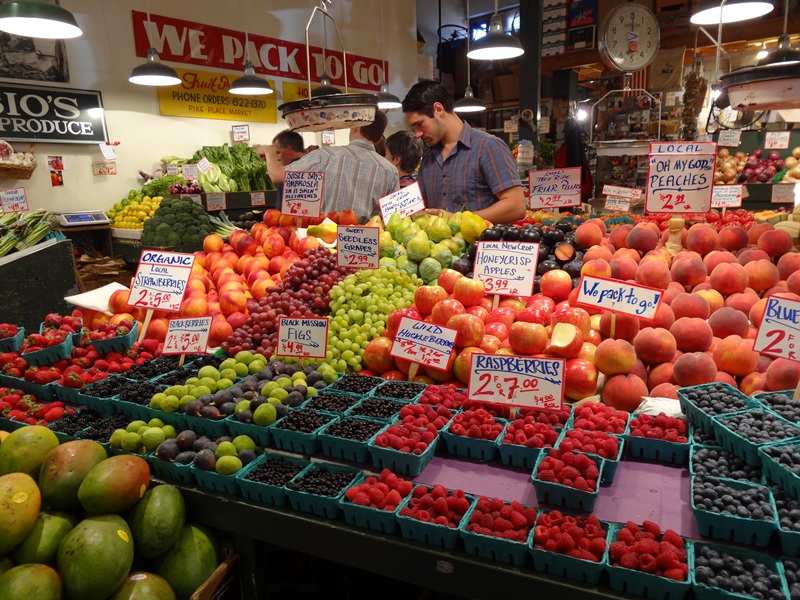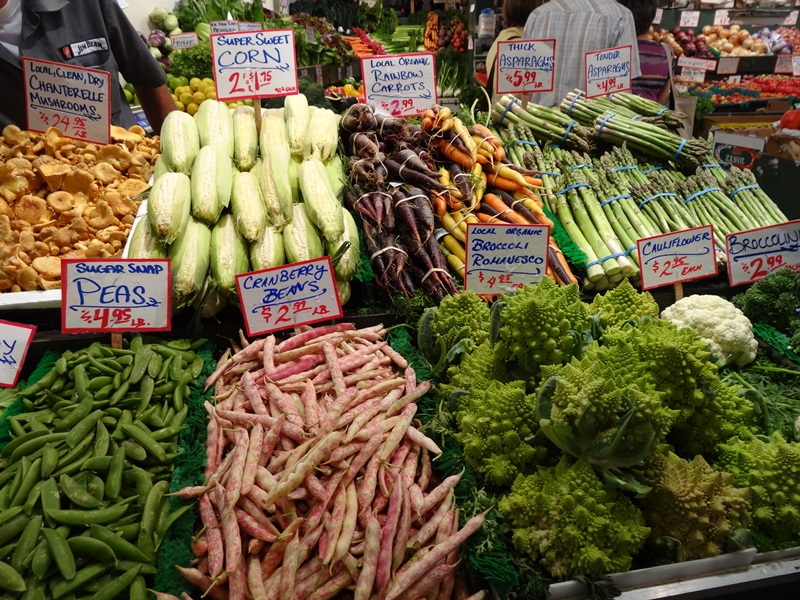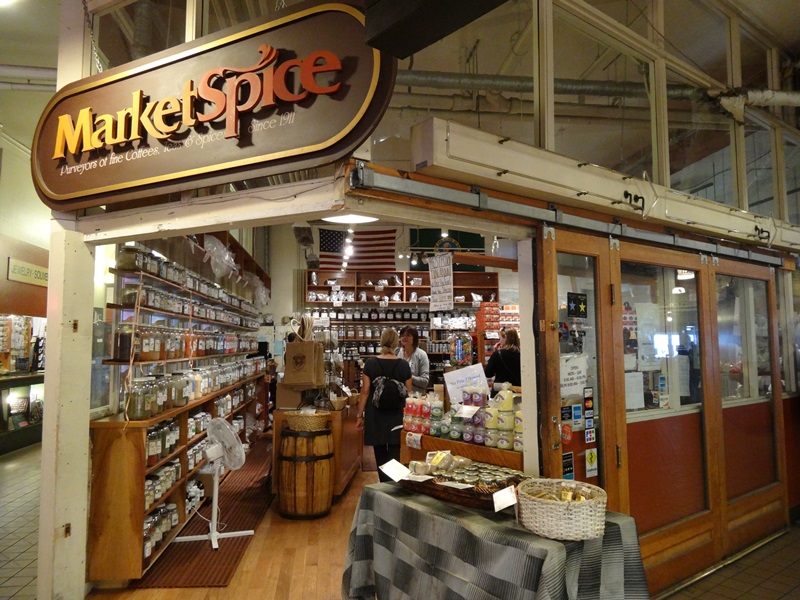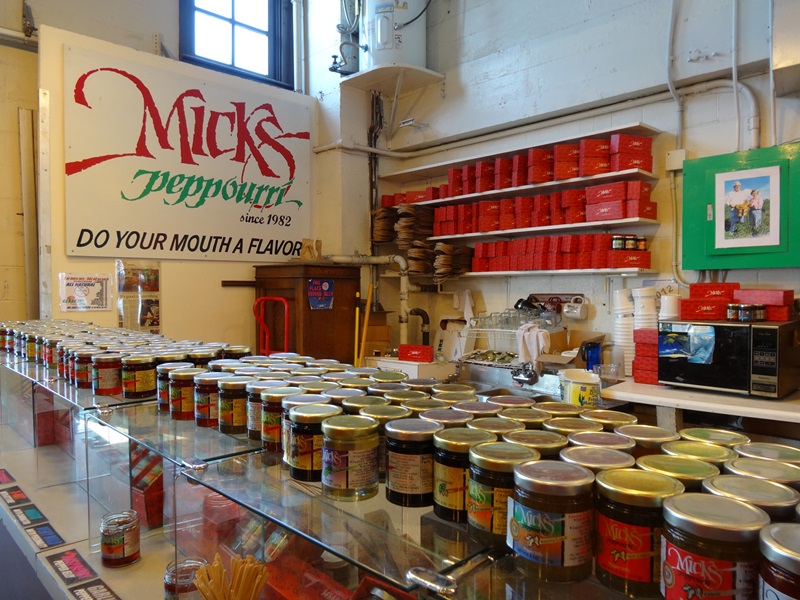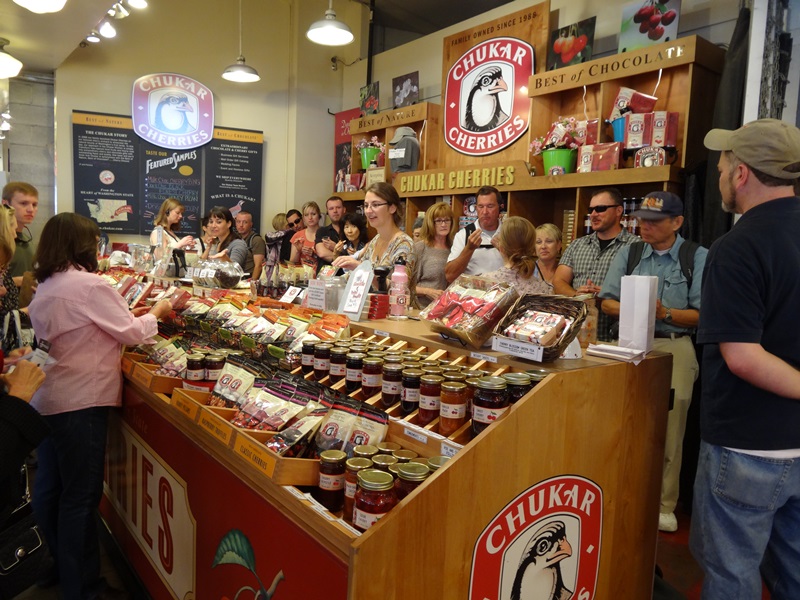 If you go downstairs to the basement indoor area, this is where the historical shops are. Plenty shops still retain their old classic look, which makes them more interesting. You'll easily find places to buy gifts & souvenirs, magic shop, coins, even a giant shoe museum.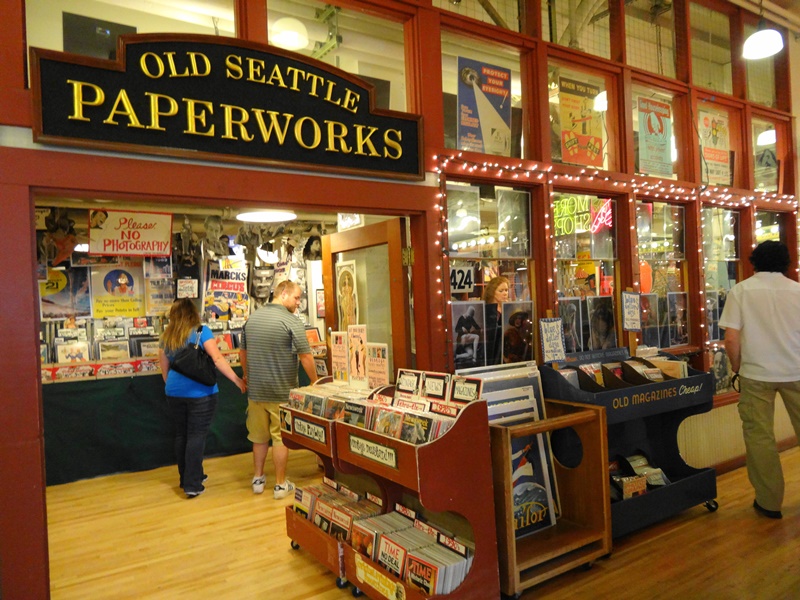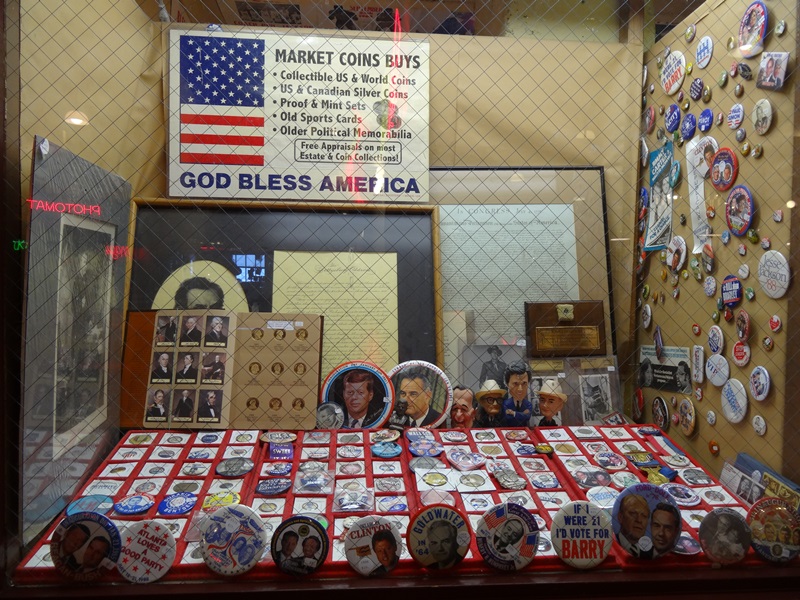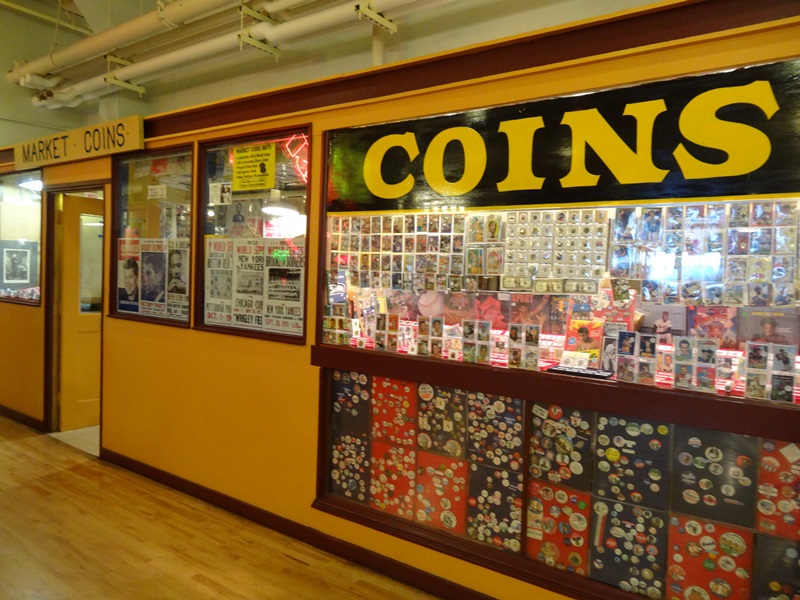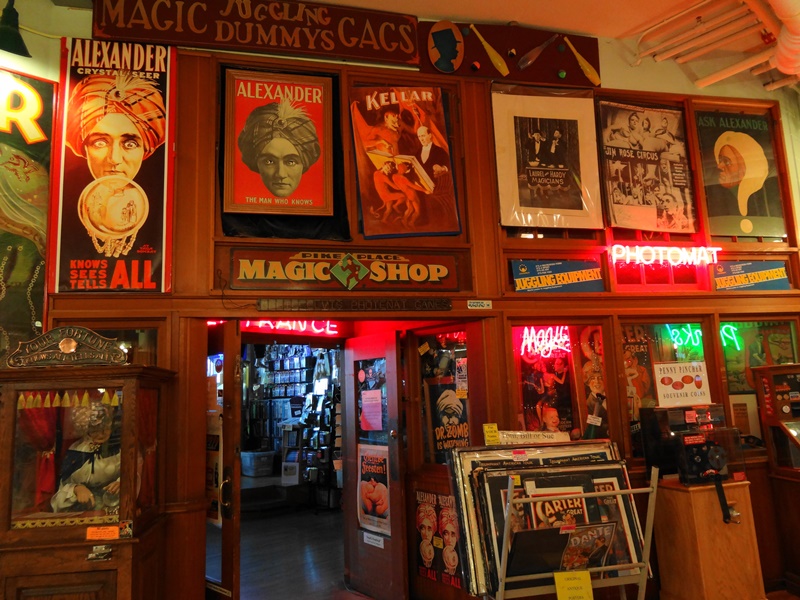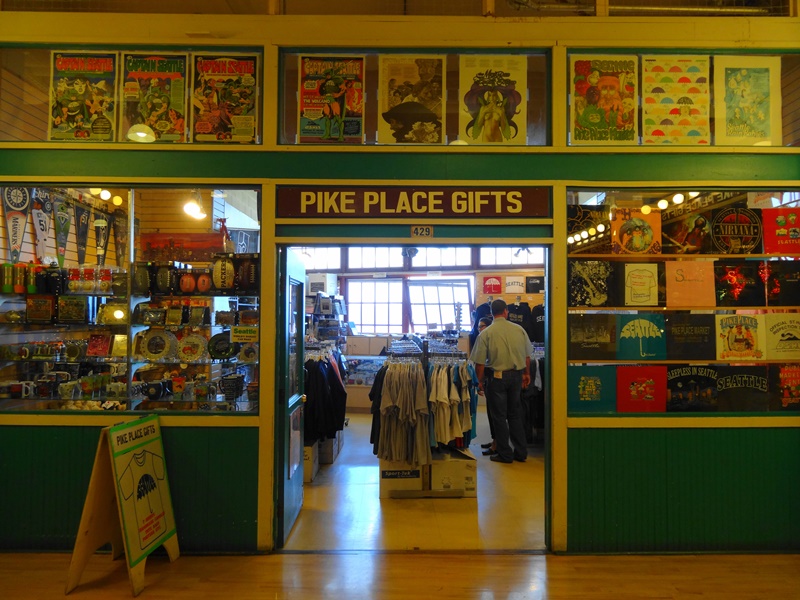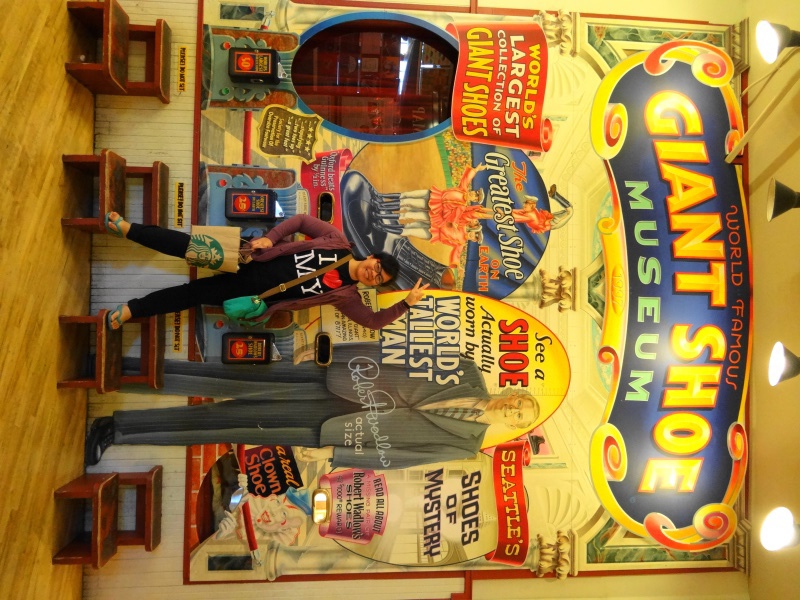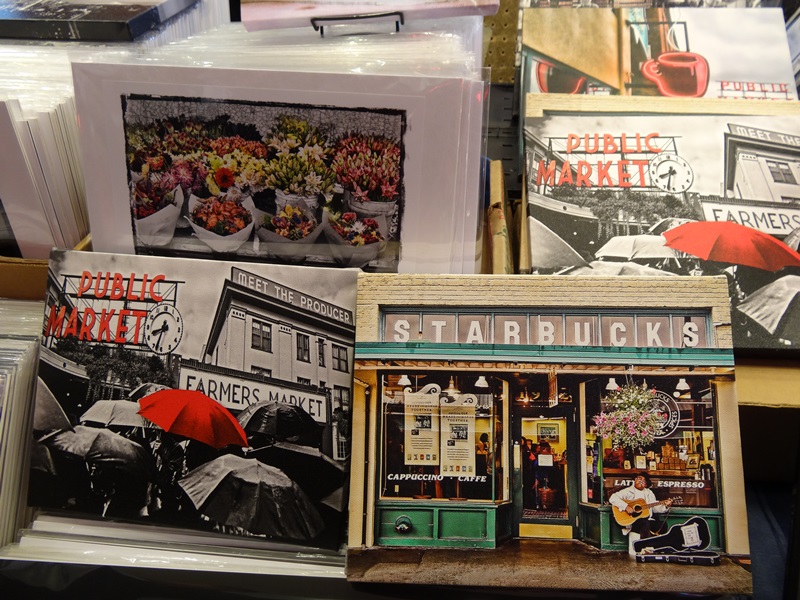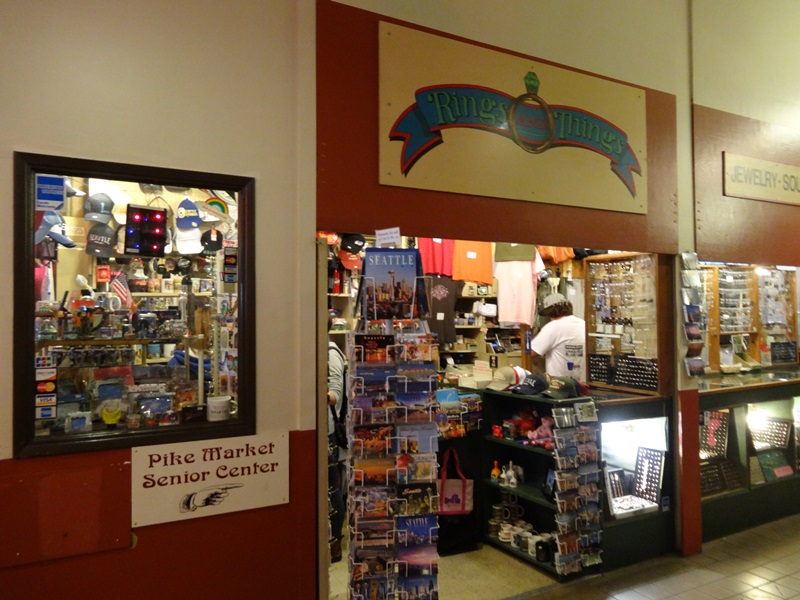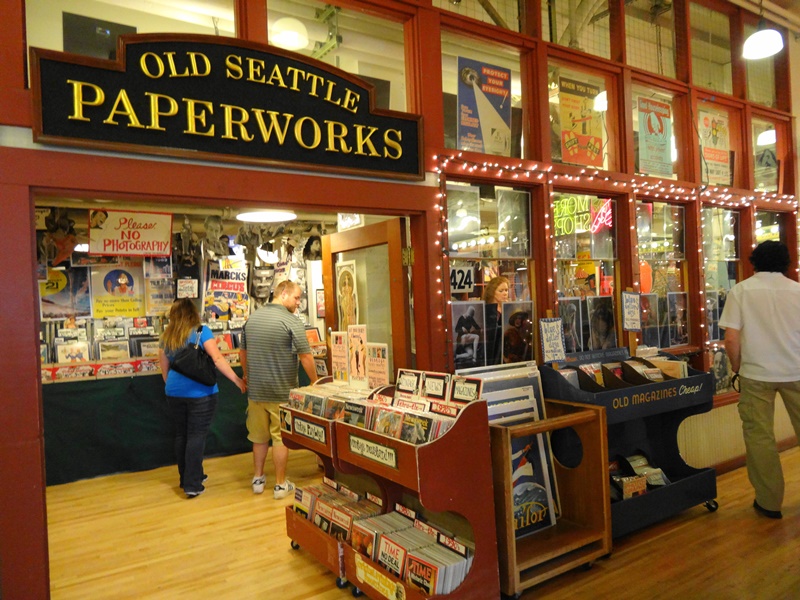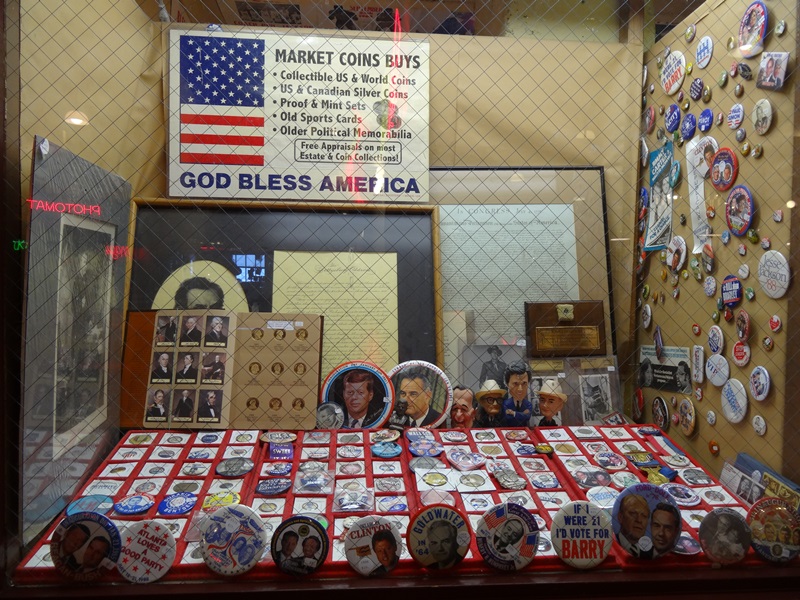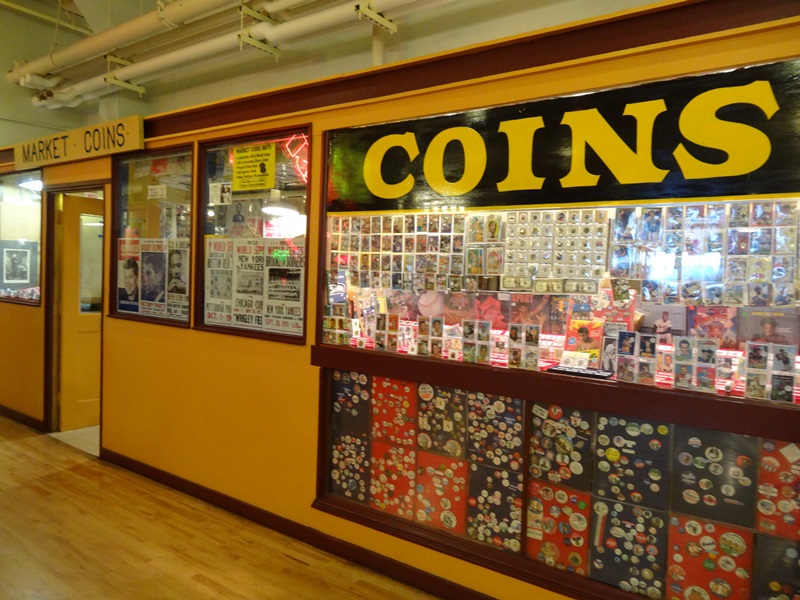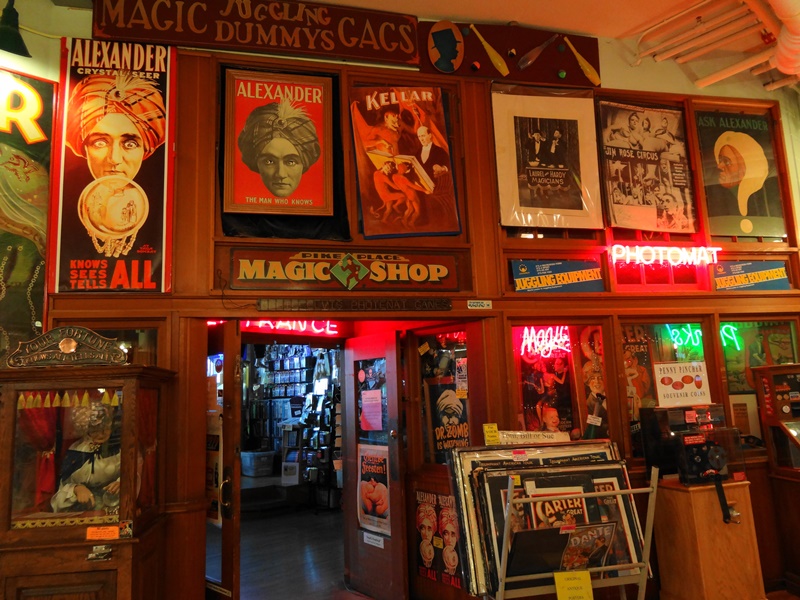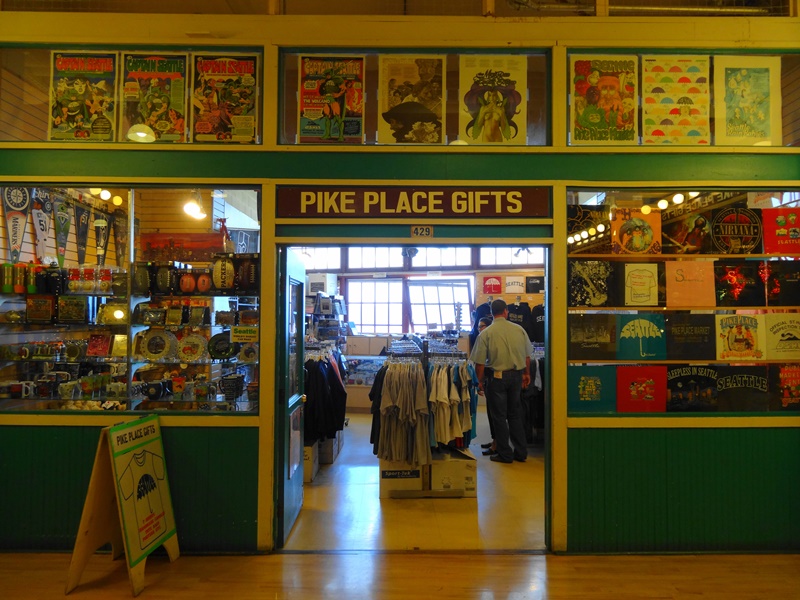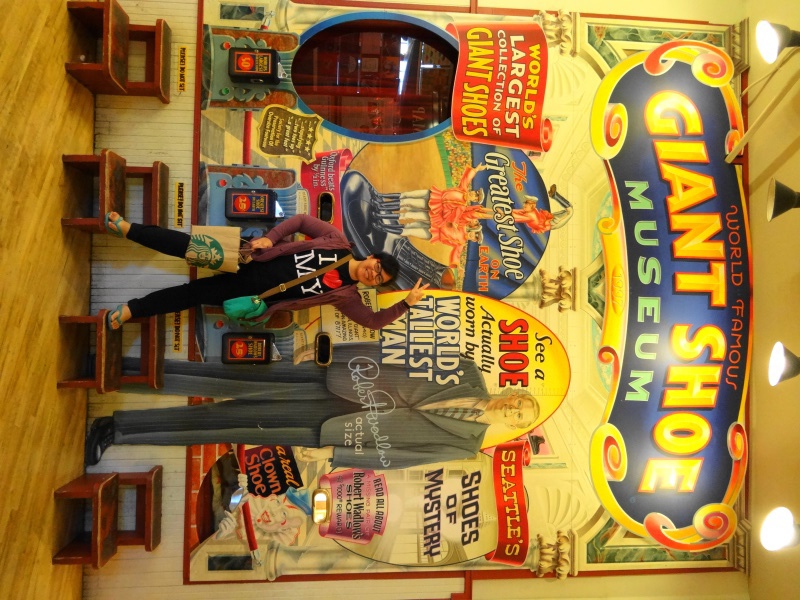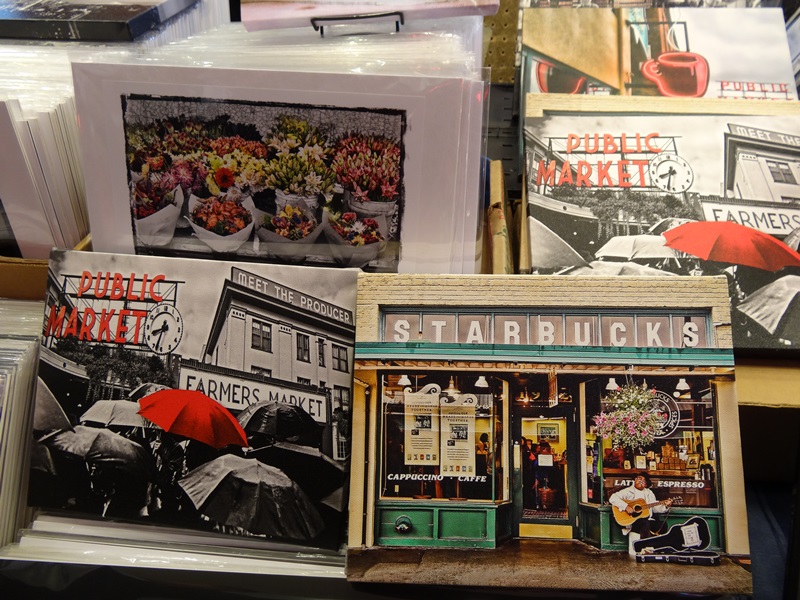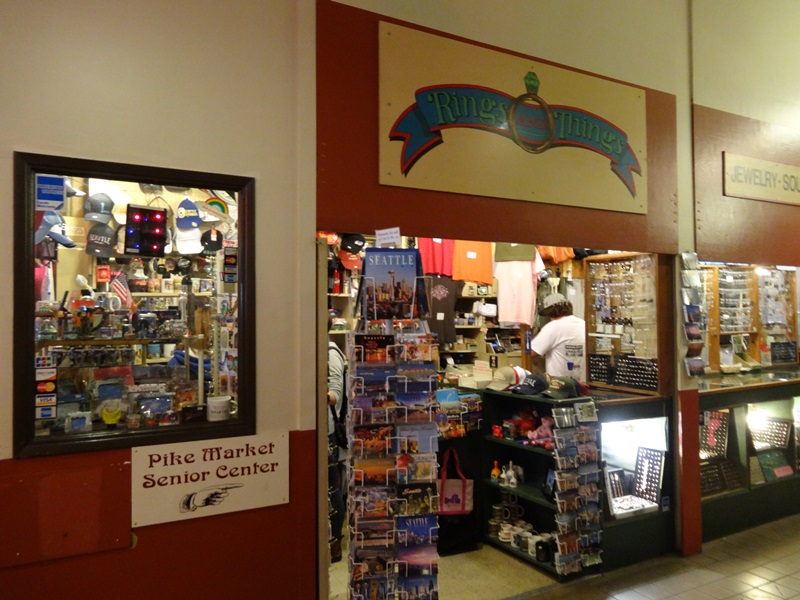 Roundups
There are too many factors that speak out to the awesomeness of Pike Place Market. For me it was like wandering around magical places where you keep getting surprised as you walked down the aisle, and you realize you could spend hours! Last but not least, other unique 'attraction' in Pike Place Market, is definitely Seattle's Gum Wall.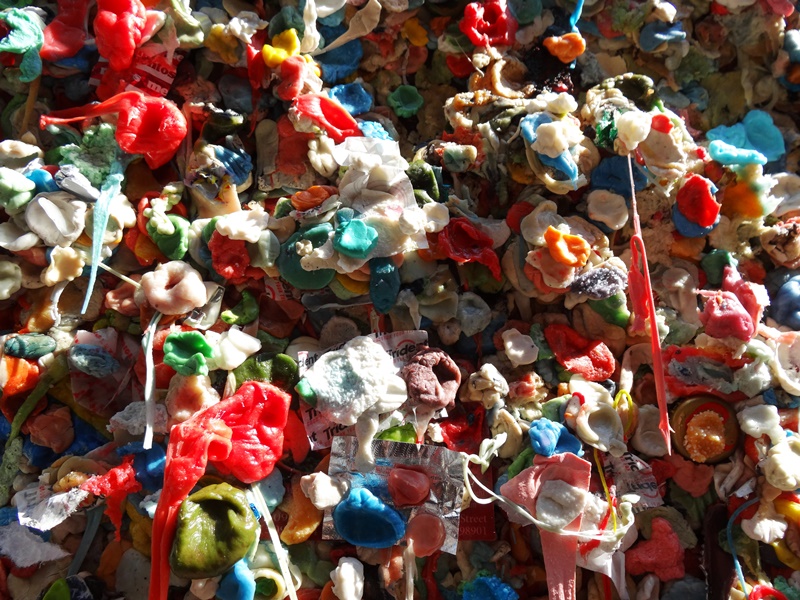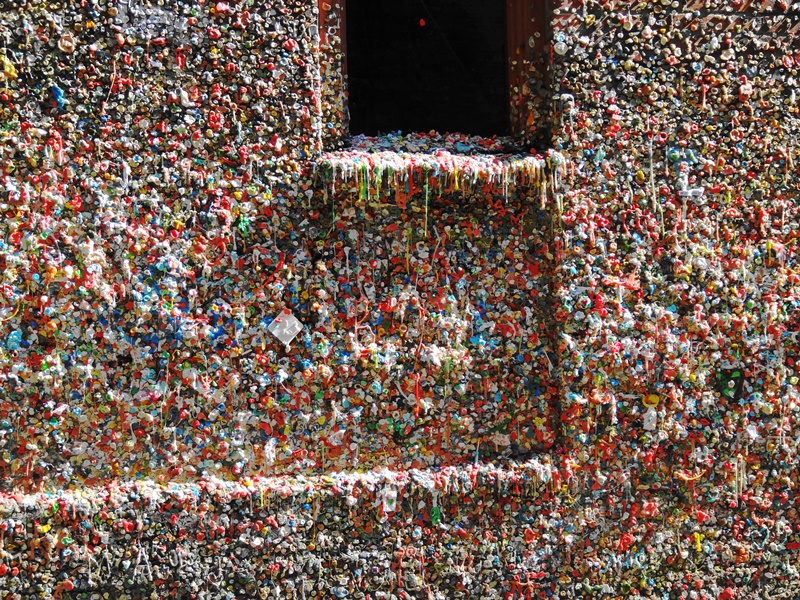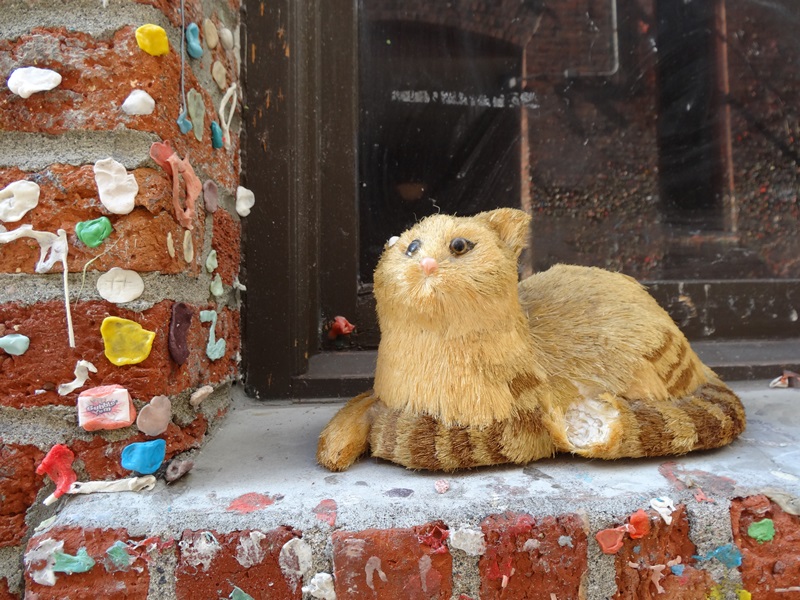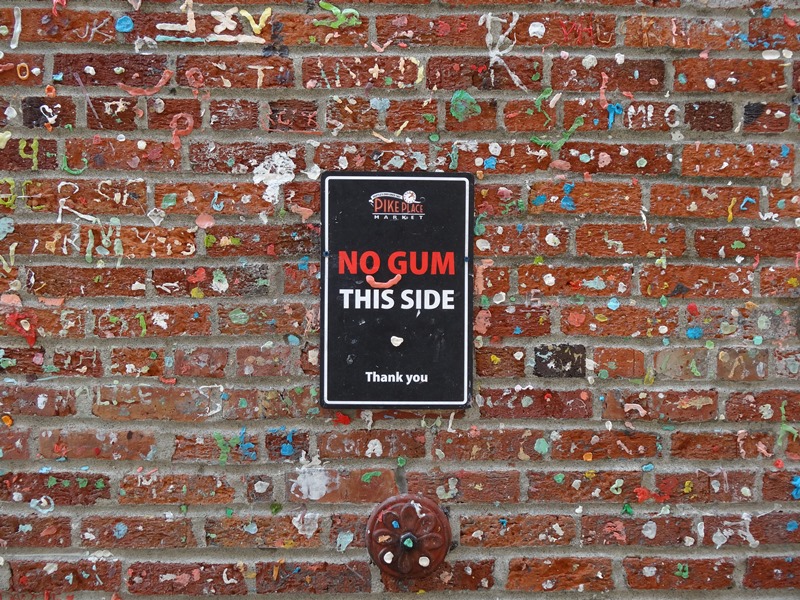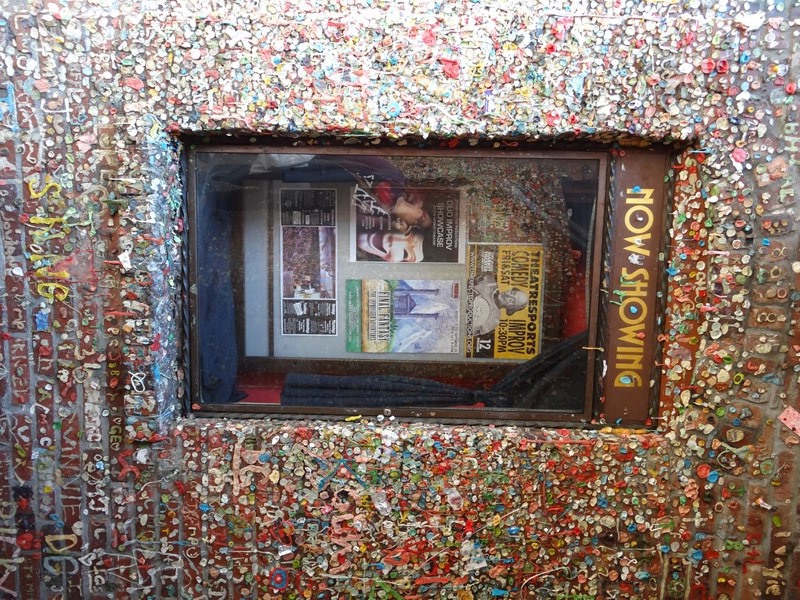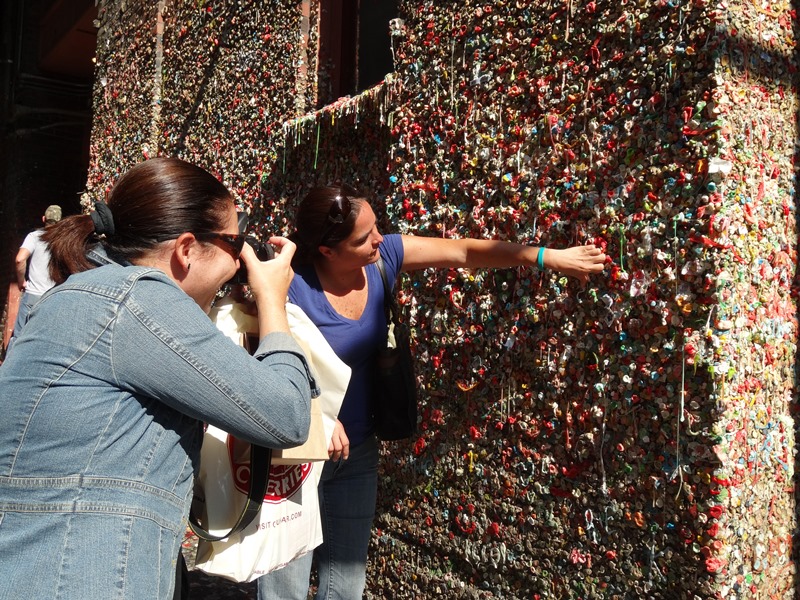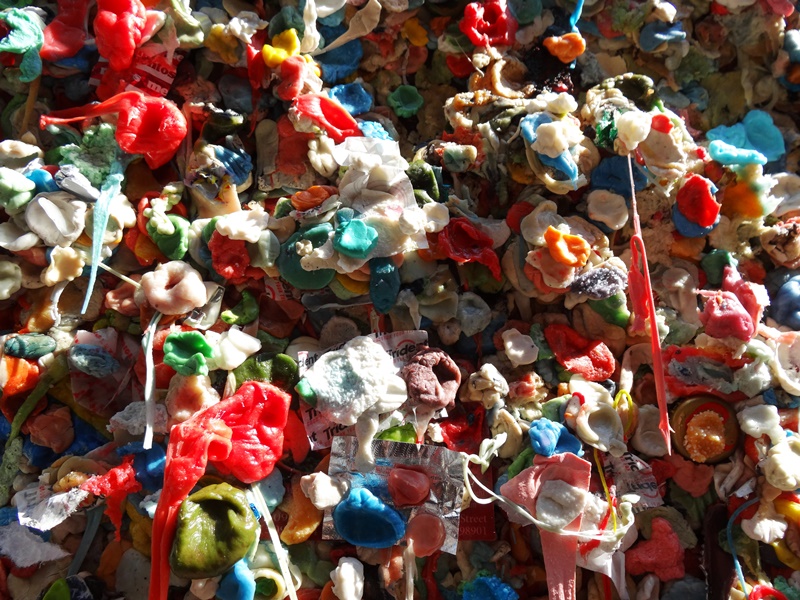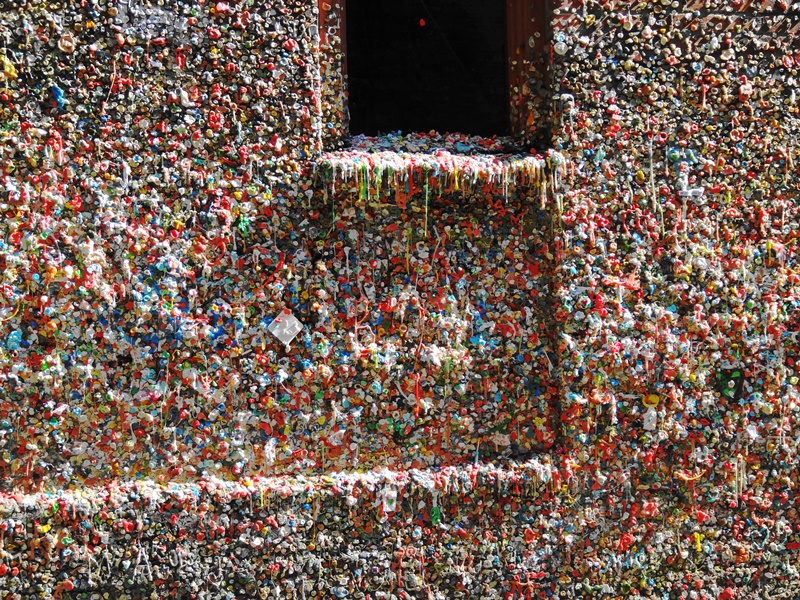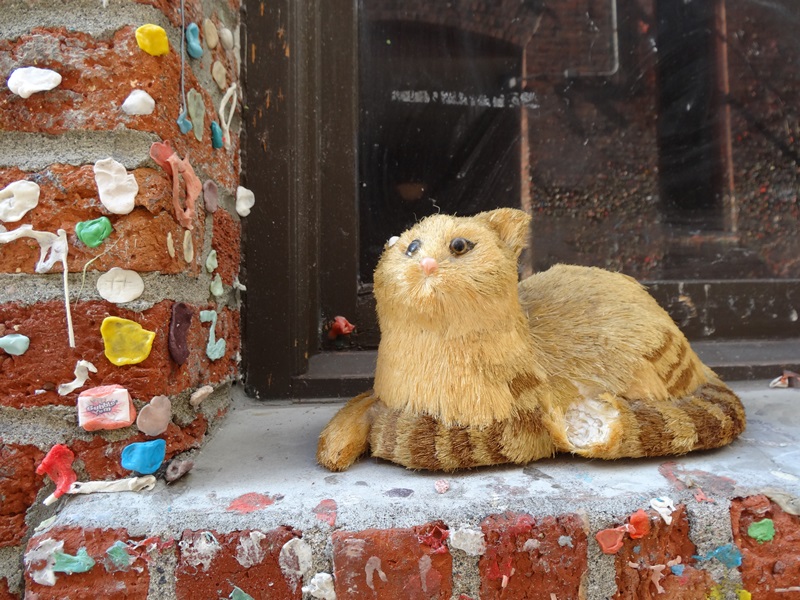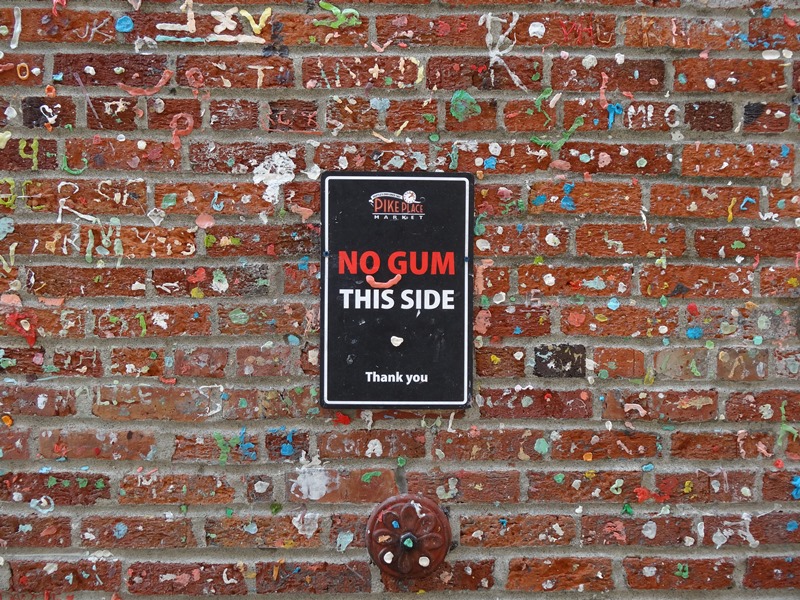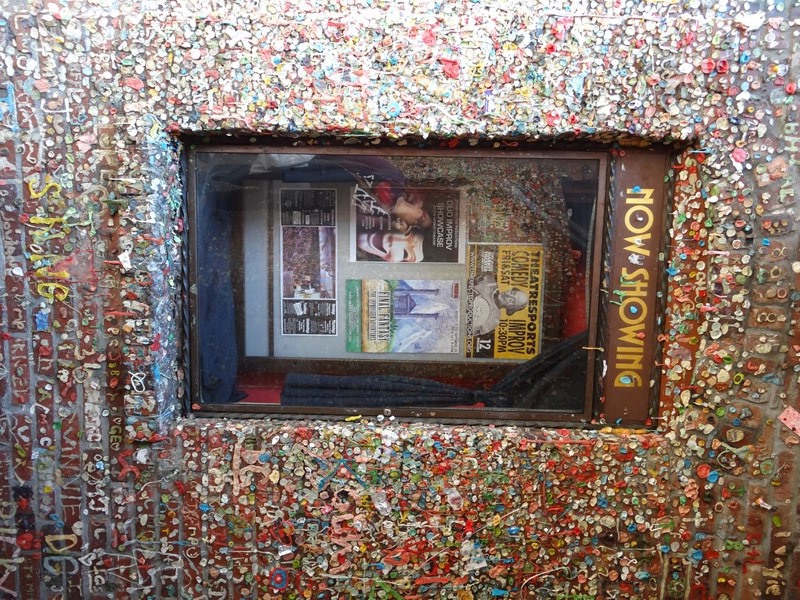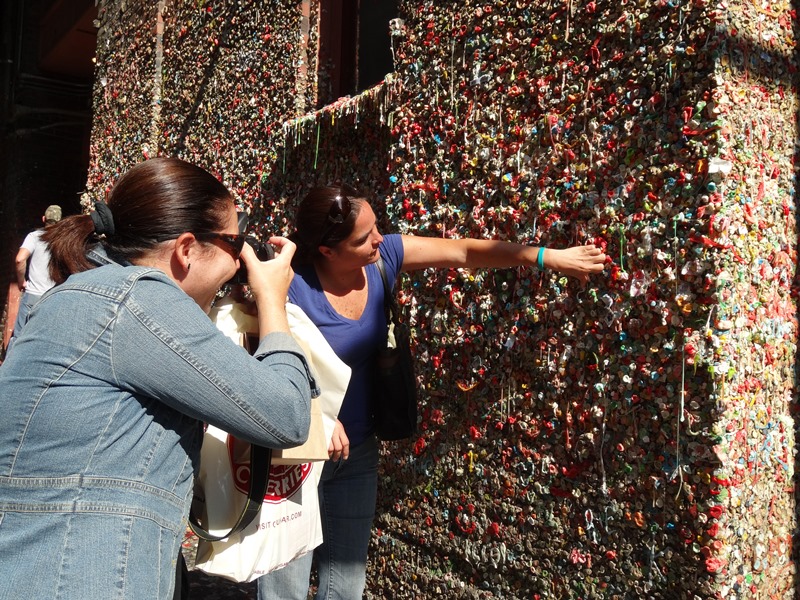 Yes, it's nasty. It's disgusting. Imagine an alley FULL of spitted chewed gums from, I don't know, hundreds of thousands people? Even before entering the alley located in the ground basement, you can smell the 'gum' scent all over the place. But that's what makes it stood out. It's a whole new fantastic experience, just being here to witness all the craziness and everything. To sum up this long post, I would like to end it with one piece of advice:
"If you only have ONE day to visit Seattle, make sure Pike Place Market is ON that list."
Cheers!
Umi Fadilah
Tweet me at @umay