Happy super duper belated new year 2012!
These past few weeks since mid December 2011 have been really hectic & filled with long nights of coding and work-related. I feel like i owe this blog tons of late-posts. Now that we finally have a long weekend I should really begin to start posting again.
So here we are, first post of 2012 goes to a very late food review from Pandan Village Food Tasting held way back in December 2011. Pandan Village is located in Plaza Indonesia, specializes in local Indonesian cuisine but i think it's targeting more to high-end customers since its price is quite high for local food.
Here's what we have the entire night: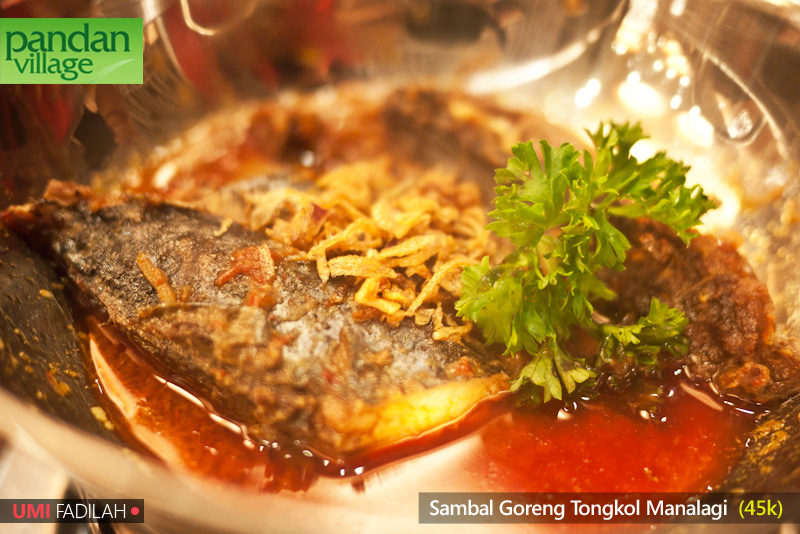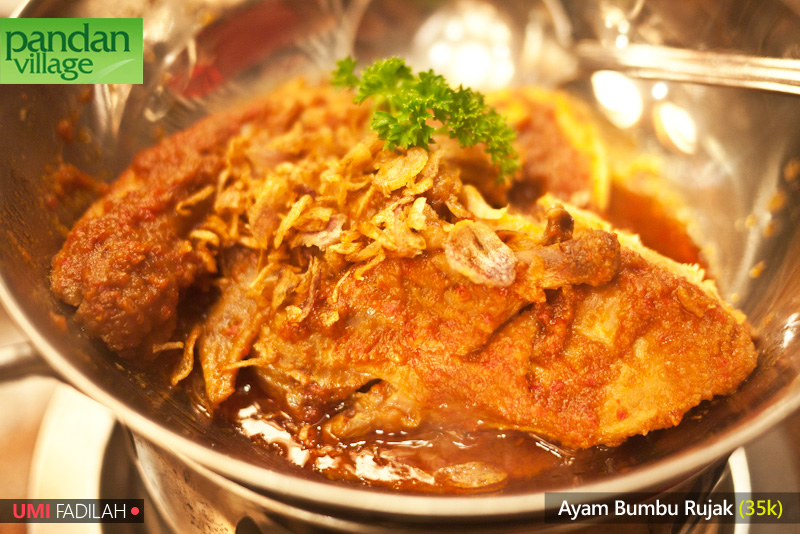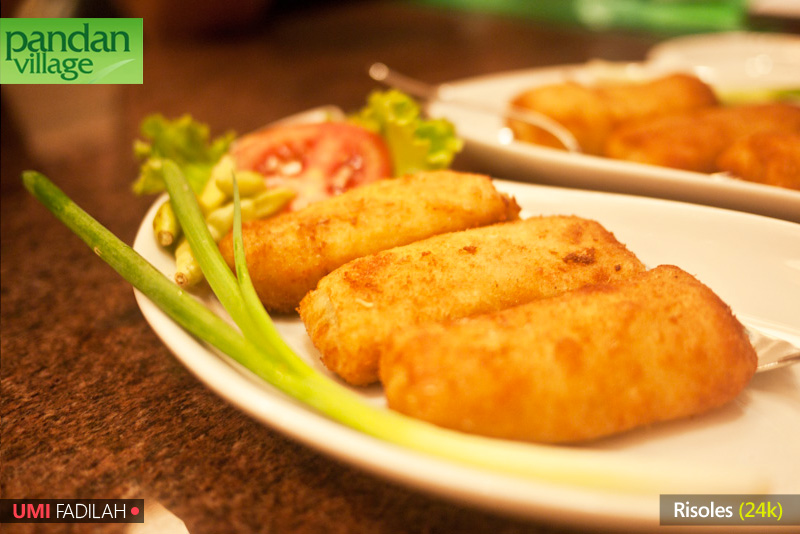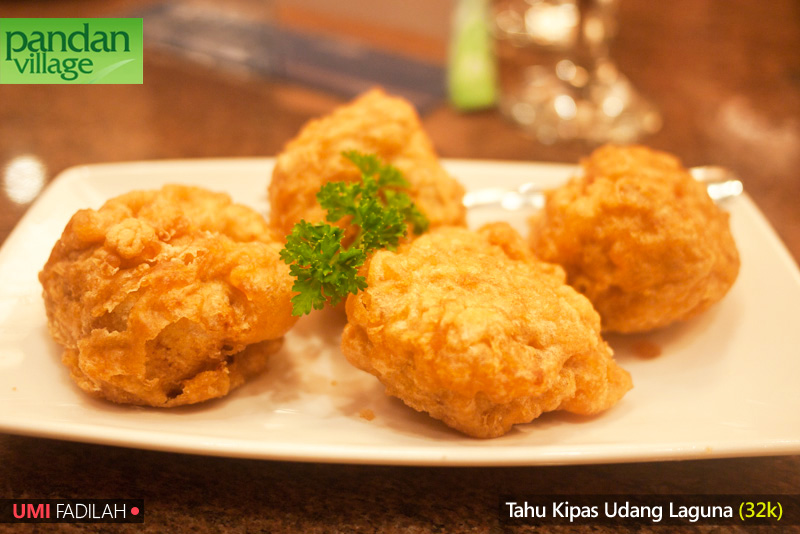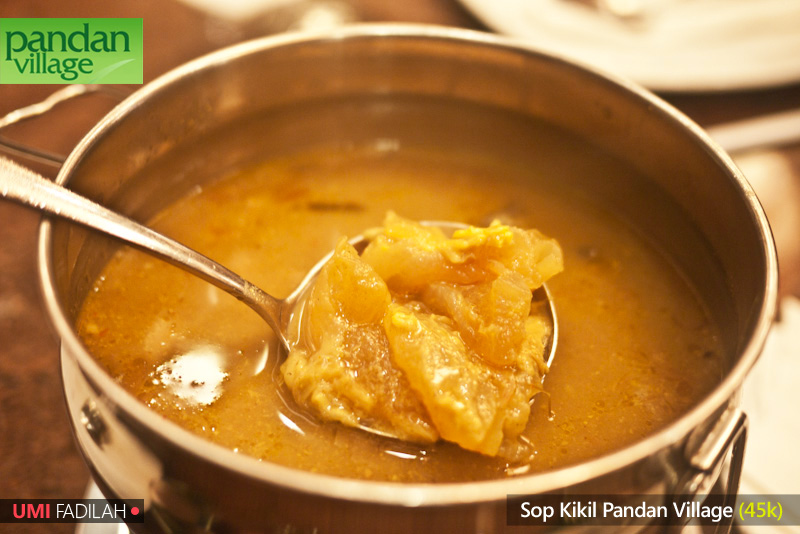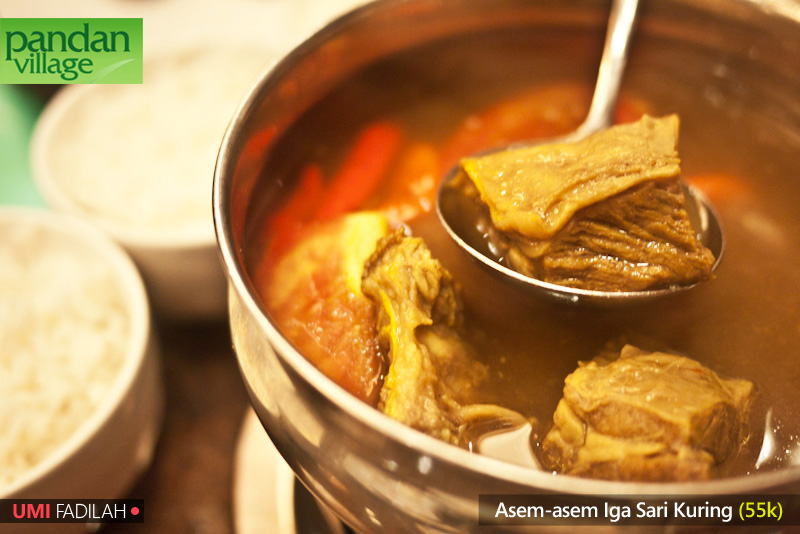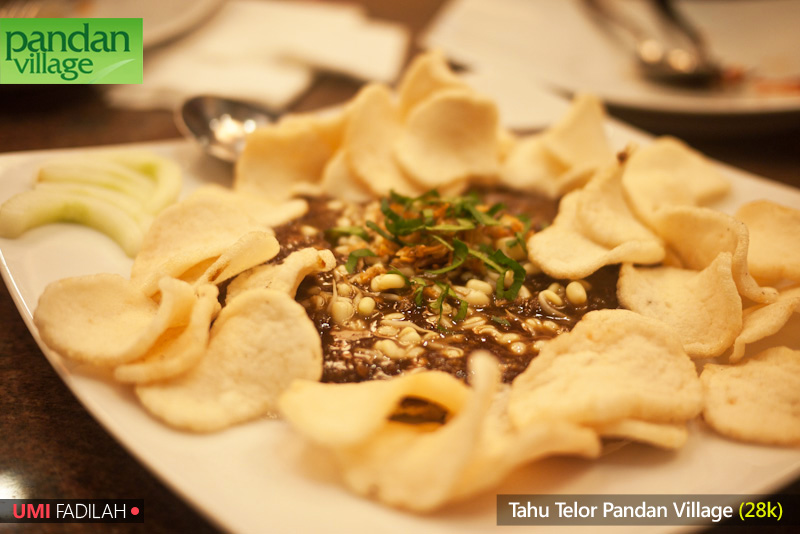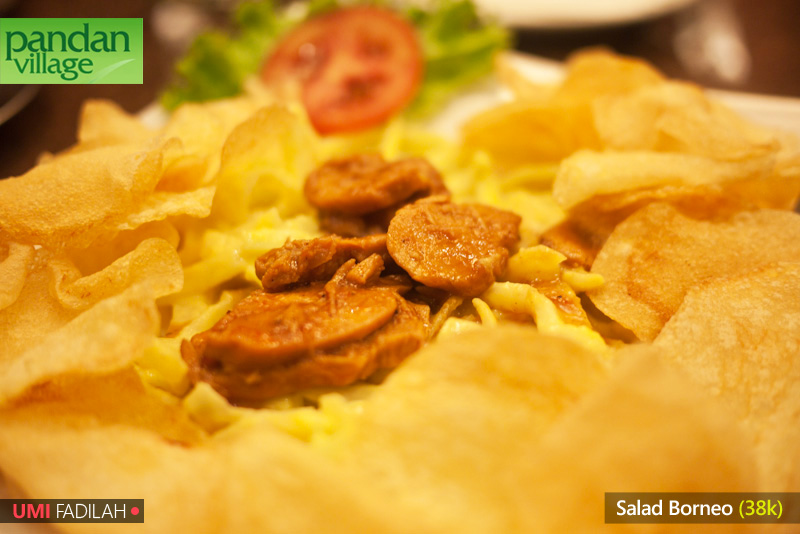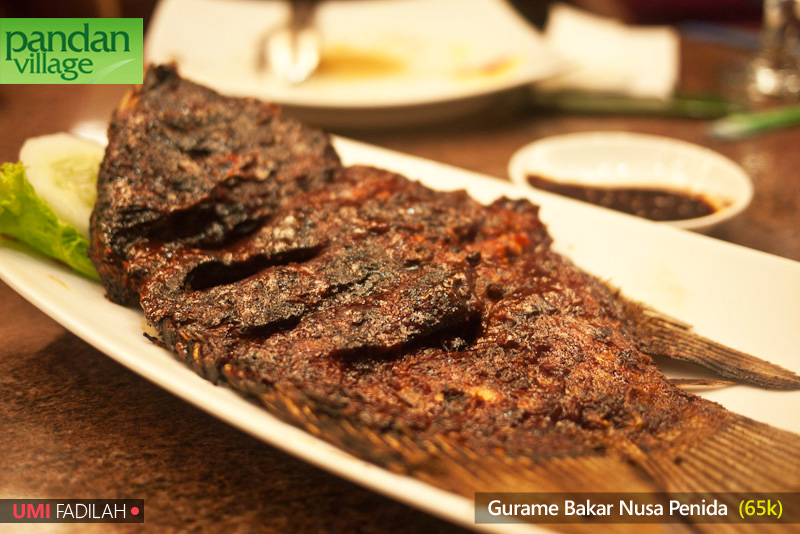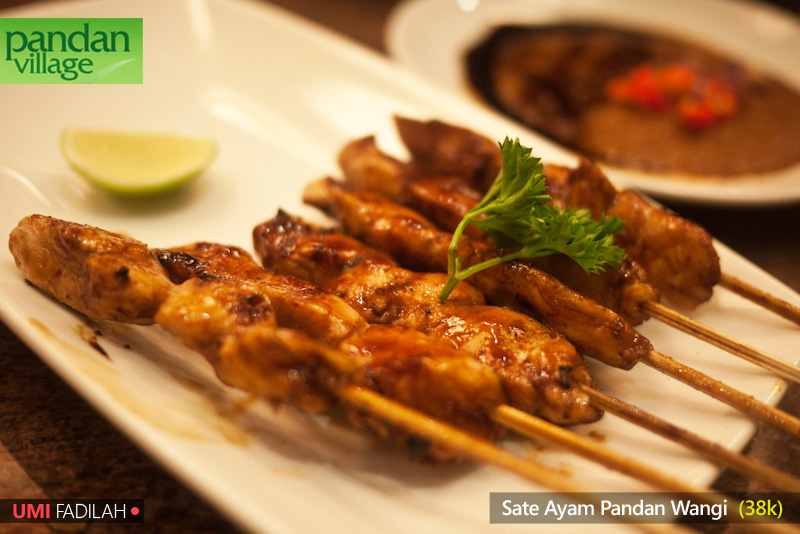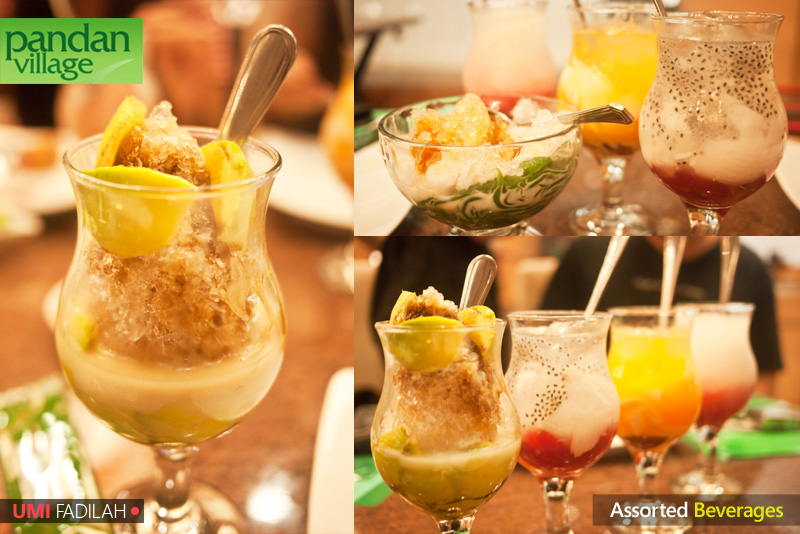 It started off with Risoles (24k) & Tahu Kipas Udang Laguna (32k) as snacks - both were good and satisfying. Appetizers then came with Salad Borneo (38k) and Tahu Telor Pandan Village (28k) - both were just 'okay'. Both presentation looked good, but not what i expected. The portion of Tahu Telor is just imbalance, lots of crackers surrounding the plate but there's nothing much to dig inside. Salad Borneo, on the other hand, was a bit weird combination: cucumber slices, shredded chicken, plain potato chips, drenched in some yellow dressing (i have no idea but it tasted quite ordinary).
Main course:
Sop Kikil Pandan Village (45k) - uses coconut milk broth and the 'kikil' itself is super smooth, not chewy at all. Pleasing dish.

Asem-asem Iga Sari Kuring (55k) - the sour and spiciness just kicks-in once you taste the soup. Refreshing :)

Gurame Bakar Nusa Penida (65k) - our table had the fish cooked perfectly & fresh, but the other table next to us had this muddy fish flavor overpowering the grill seasoning. I just hope that they'd maintain the same quality control, but it was a great tasty dish though.

Ayam Bumbu Rujak (35k) - the chicken is quite overcooked, but the spices really blend in and it has this tangy fresh flavor although for me it needs to be more spicy :)

Sambal Goreng Tongkol Manalagi (45k) - i must say that this was my favorite dish of the night!

Sate Ayam Pandan Wangi (38k) - tasted just OK.
Overall it was a quite pleasing experience, but next time if they ever held a food tasting event again, I hope that the PR guy would be more talkative in explaining more about the history/background of the restaurant, plus introducing the dishes to us instead of leaving us blank & guessing one by one based on the menu sheet.
But anyway, thanks for the member card though :)
Cheers!
Pandan Village
Plaza Indonesia 3rd floor 118B/T118B Jakarta
Facebook | Twitter
ph. +62 (21) 29923603