It's only been eleven days since December started and I already have 5 blogposts & 2 upcoming food-tasting schedule. I guess 2011 is the year of prosperity? YES, and it's also a sign of the universe telling me that I should sign up to the nearest gym :)
On December 1, I was invited to a food-tasting panel held by the newly opened outlet of Mr. Curry in Pondok Indah Mall 2. The first outlet, as we all know already, is located in Grand Indonesia West Mall 3A Floor. This new outlet sits in 3rd floor Restaurant Row, replacing the previous Red Tomato pizza joint. Perfect location as everybody should realize that Restaurant Row in PIM2 is where people would go for a decent dining experience. Now let the feast begin!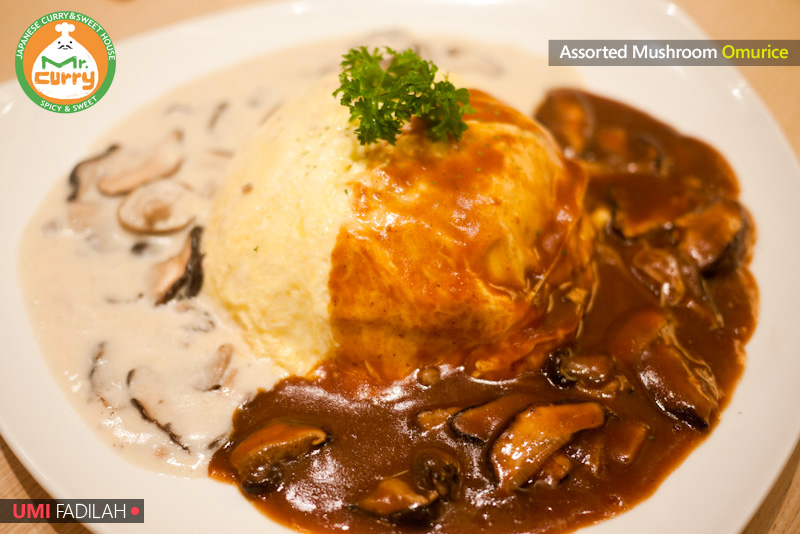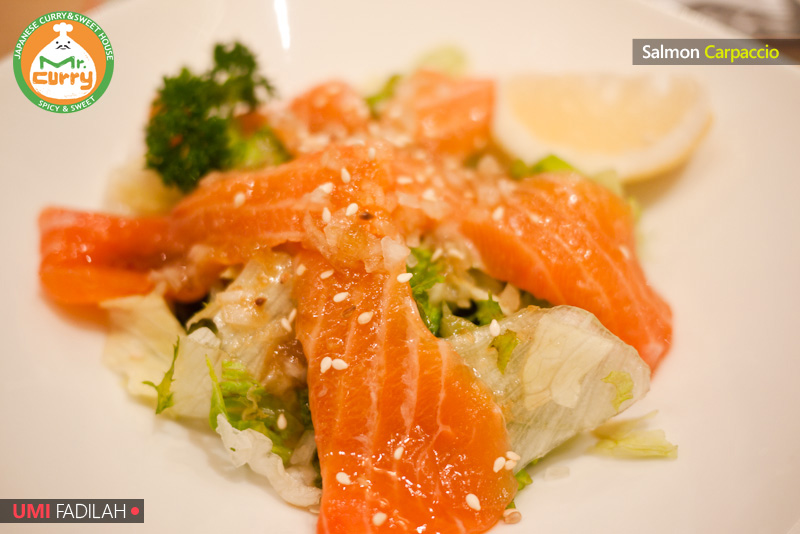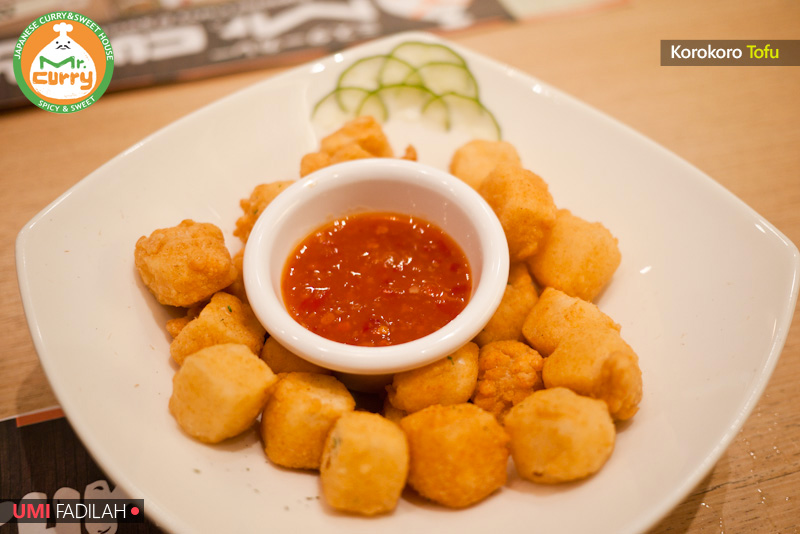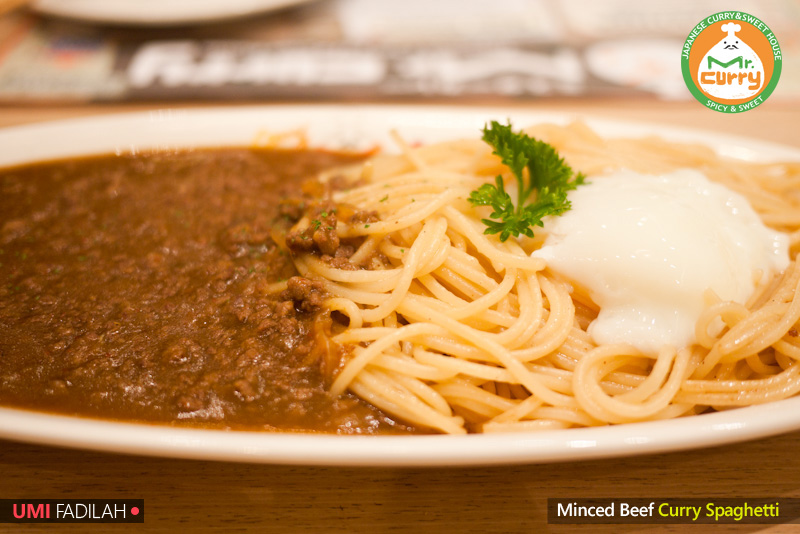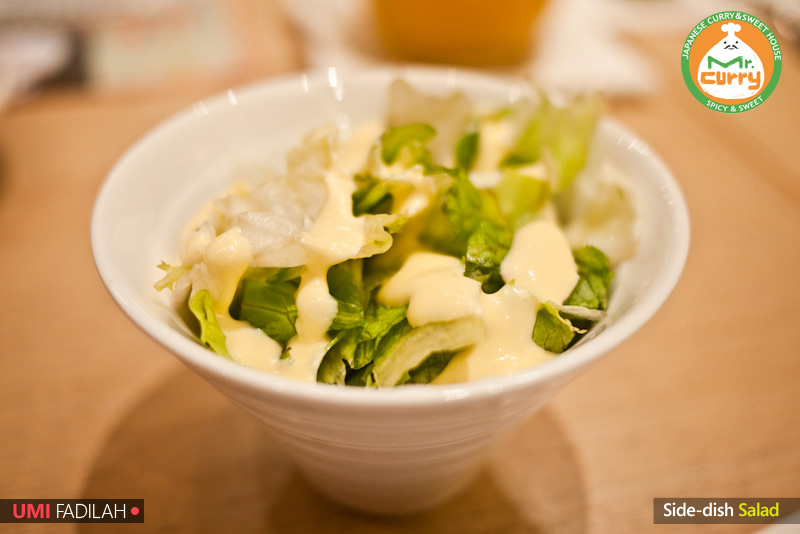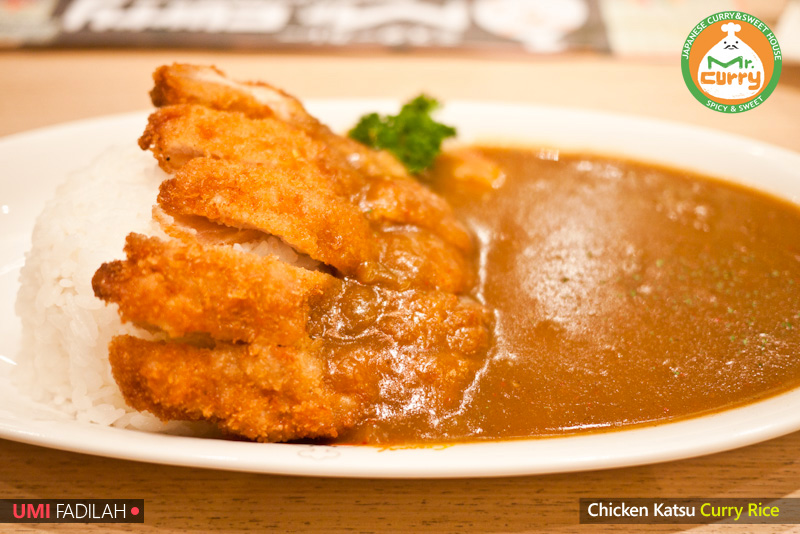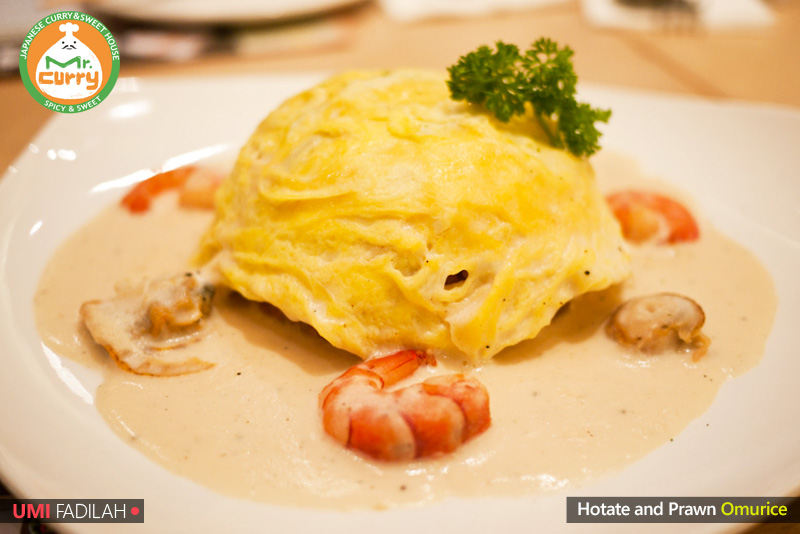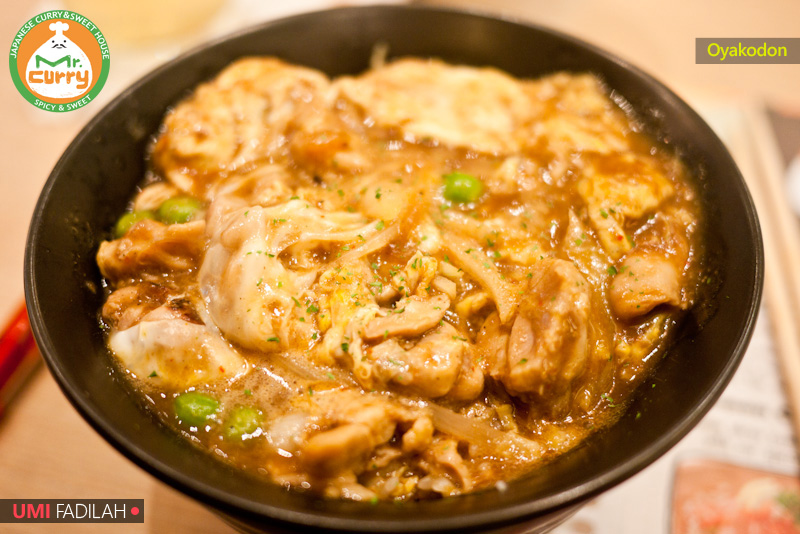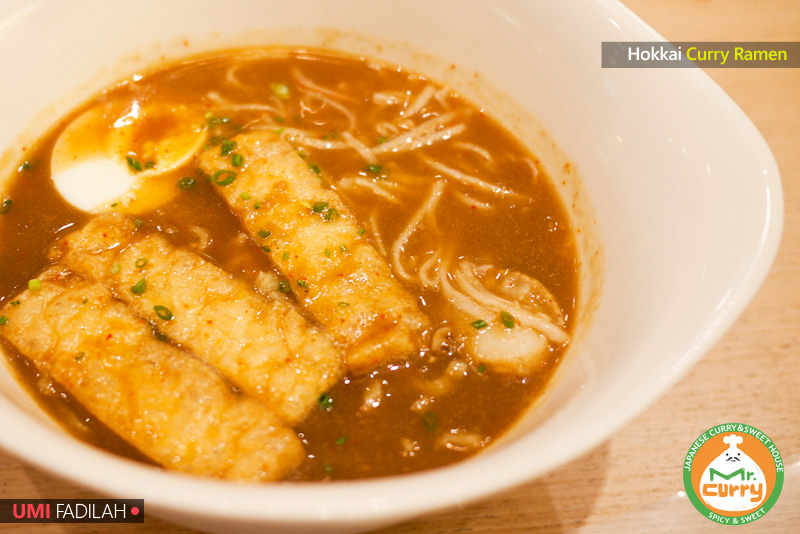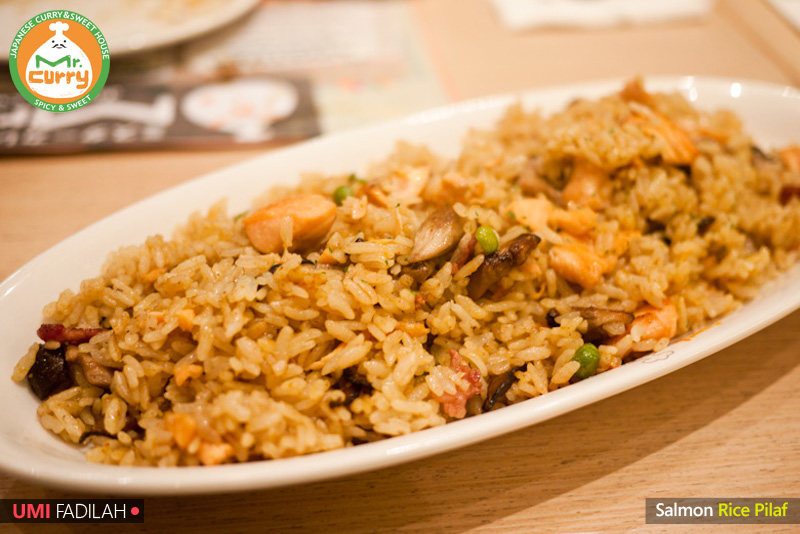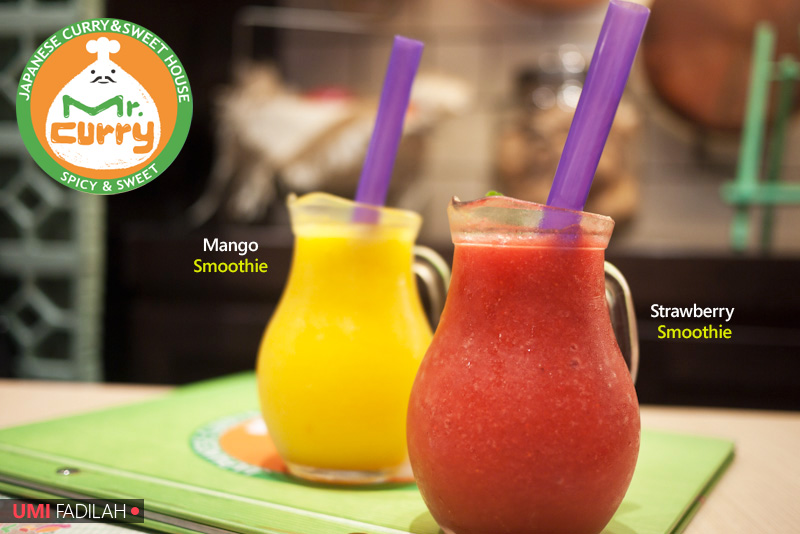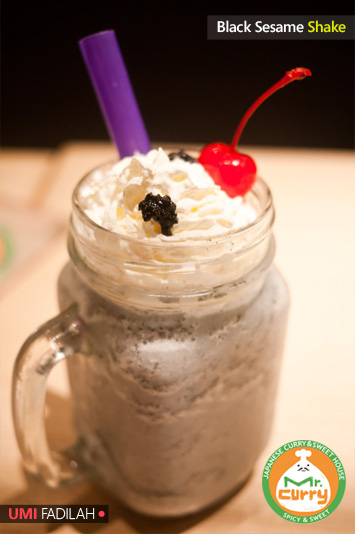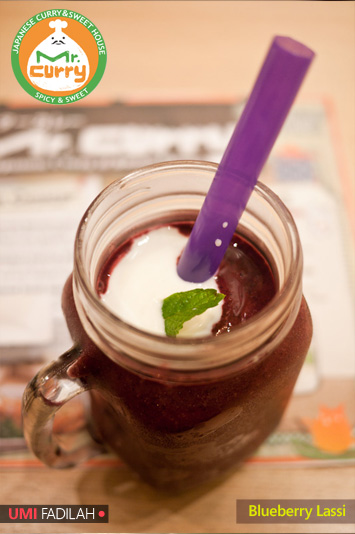 The night started with two excellent appetizer: Salmon Carpaccio, the newly added menu & Korokoro Tofu, the signature crispy munch! Both the salmon & salad are so fresh & served with the right amount of dressing. It tasted so light that it didn't overpowered the salmon's freshness, i really like the dish.
Main courses are: (see the latest image at the bottom for full description of each)
Assorted Mushroom Omurice - uses 2 different sauce, Demiglaze & Creamy sauce. I personally like their Demiglaze best.

Minced Beef Curry Spaghetti - the additional perfectly-poached egg on top made this dish a top notch! Can't stop slurping :)

Chicken Katsu Curry Rice - both the rice & curry sauce actually tasted better than the first time i ate at Mr. Curry few months back. Now it's getting close to perfection.

Oyakodon - a little bit too sweet in my opinion. But a good value for money i suppose.

Hokkai Curry Ramen - a little bit too thick on the soup base, but the flavor & spiciness is great.

Salmon Rice Pilaf - fragrant fried rice with aromatic curry spice + salmon chunks, who can resist?
Almost had no room for the desserts. We had Macha Karamba & A Dash of Fruits Splash. Their new dessert menu is a combination of Hanito (japanese honey toast) + Dorayaki, formed in a tower shape & surrounded by ice cream, fruits, and cream cheese. For IDR 40k, it's perfect for sharing up to 3 people.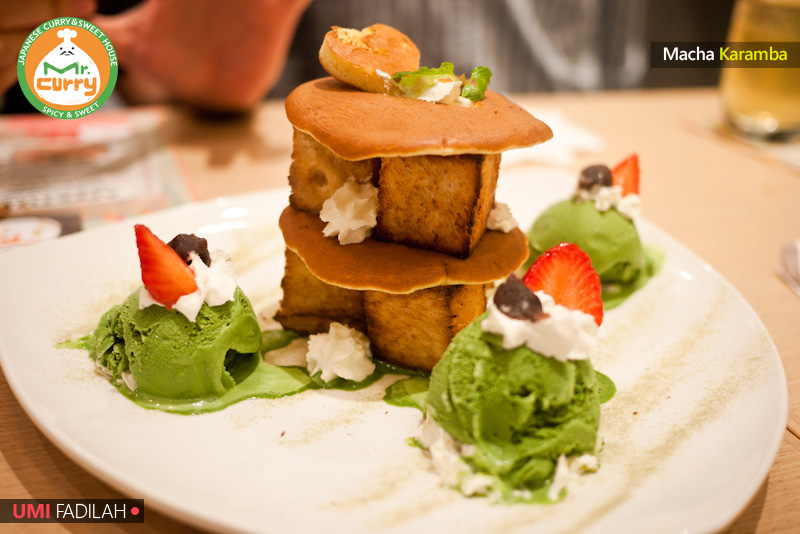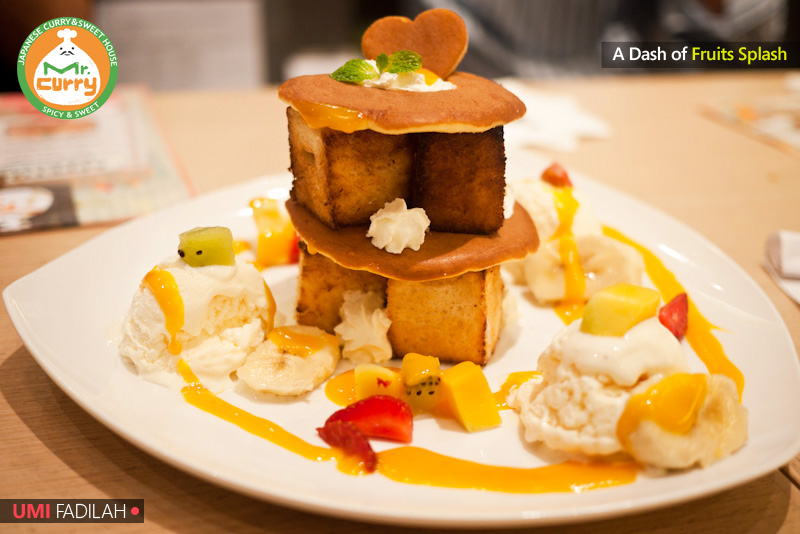 What i like about being foodtasting panelist, they gave us this some sort of "Evaluation" sheet, complete with list of courses given from Appetizer to Dessert, plus five criterias: Taste, Portioning, Presentation, Service and Value for Money. We can then evaluate each dish and give personal feedback about what we like/dislike from the presented dish. To me, being honest with food is the most important. So compared to the first foodtasting panel in Mr.Curry Grand Indonesia around April 2011, I can say it proud & loud now: Mr. Curry really improves over time! The curry sauce is getting better, they eliminate bad dish from menus, they even had a better taste rice. In short means, you should try if haven't already :)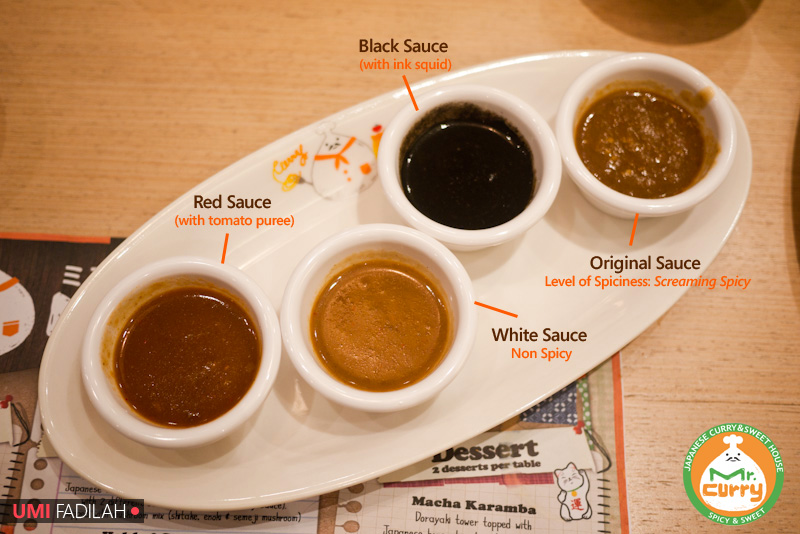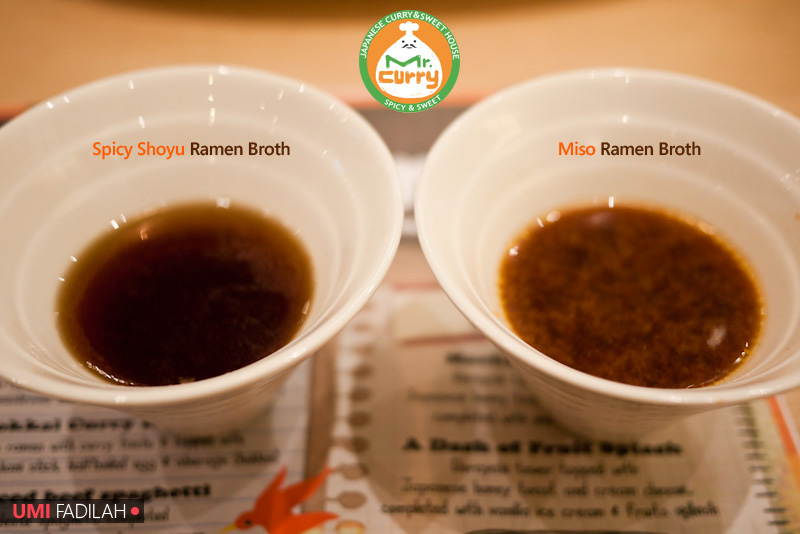 Mr. Curry has 4 types of curry sauce: Red, White, Black and Original curry sauce. Each type of sauce also comes with 4 different level of spiciness which you can specify before you place your order: non-spicy, spicy, very spicy, and screaming spicy. In the red sauce you get a hint of sourness from the tomato, while white sauce feels a bit thicker because of the additional cream. Black sauce might be perfect for pasta because it uses squid inks, but if you're not that adventurous you can always order the original one. But beware of the very spicy & screaming spicy as I would never order them (since the amount of bird-eye chilli is just ruining the authentic taste of the curry!)
Last but not least, a huge thanks to Grace Widjaya, Mr.Curry PR & Marcomm Manager from Ismaya Group. See you at Katy Perry's concert, LOL.