You all should know by now that I'm a big sucker for daily-deal sites such as Groupon Disdus and LivingSocial (previously Deal Keren). And when they have 50% promo for Korean restaurant that fits the area that I'm familiar with (read this as South Jakarta), give me one good reason not to buy it :)
So with only 200k voucher worth around 400k rupiahs, we had all of these: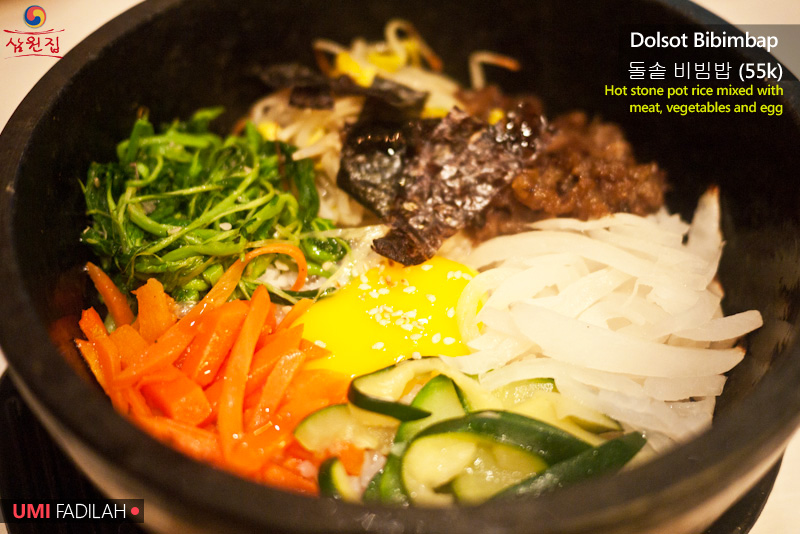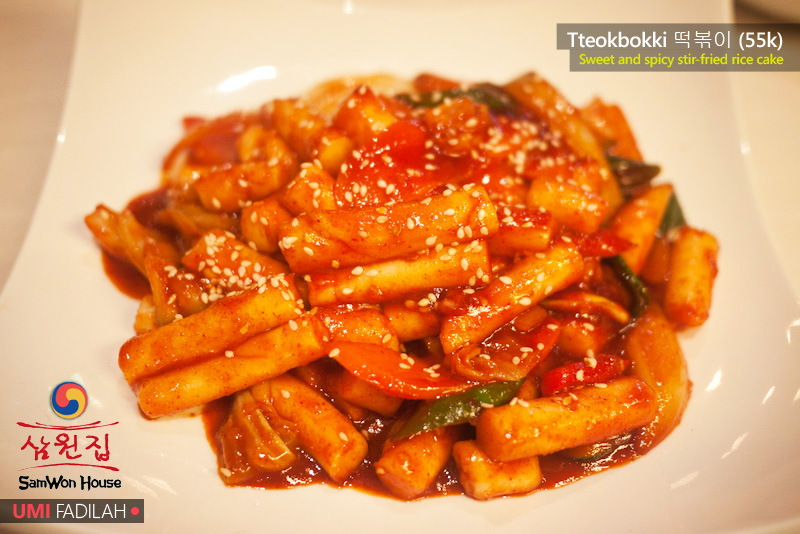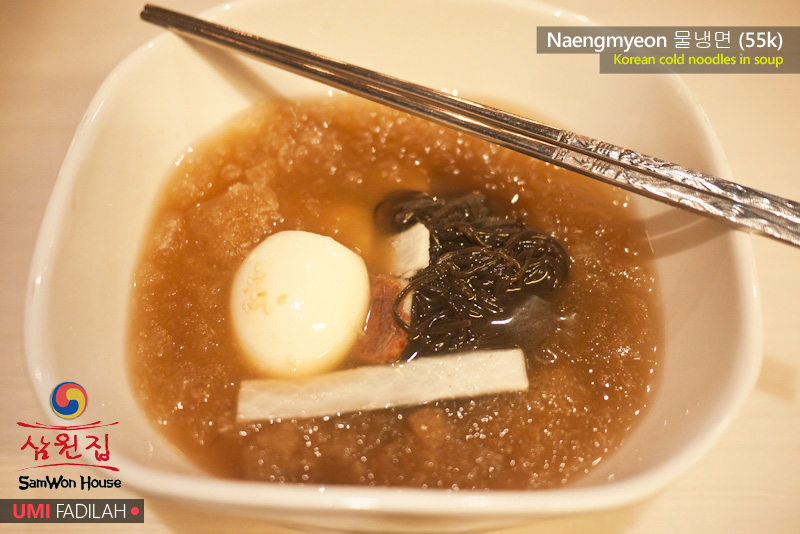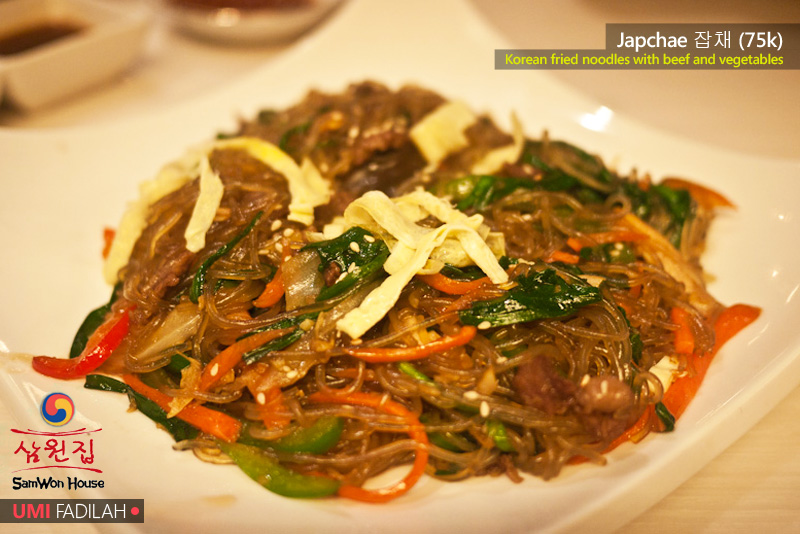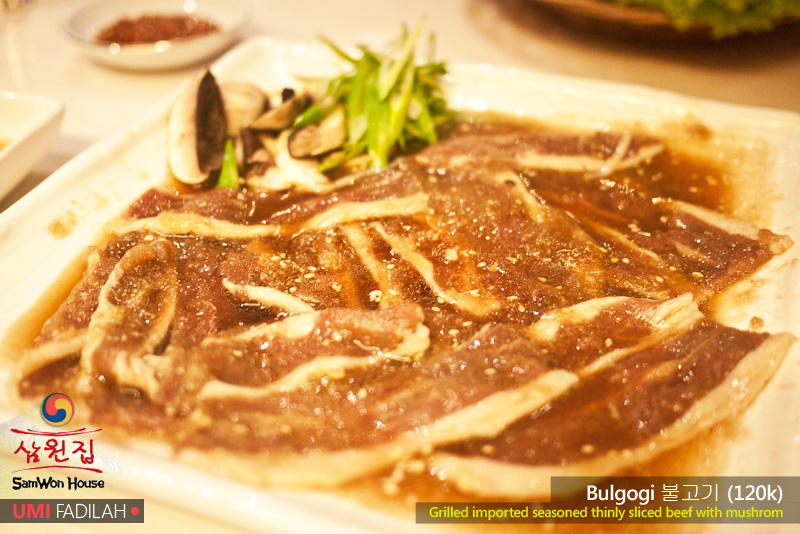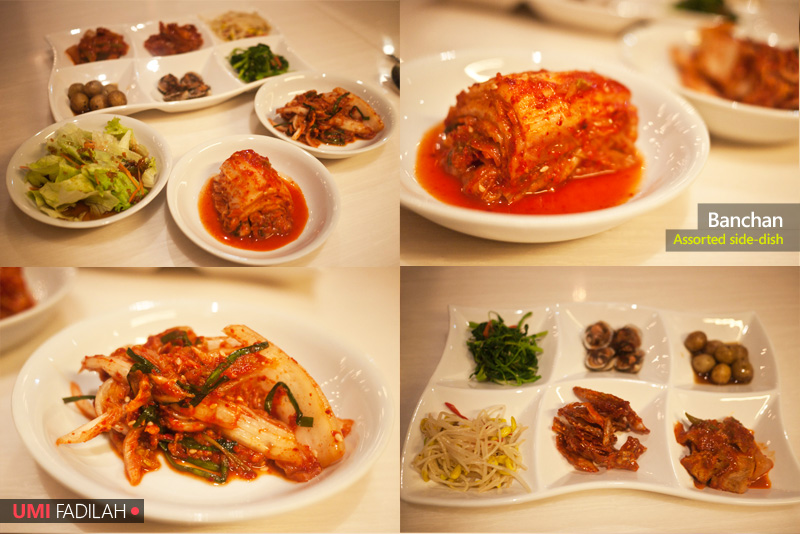 In short, it's everything I have seen in K-Drama serials, LOL! Except for Jja Jang Myun. It's so hard to find a decent Korean restaurant that offers Jja Jjang Myun, BTW. If you happen to know one, please post a comment below, pleassseeeee..
Anyway, we ordered Tteokbokki 떡볶이 (sweet & spicy stir-fried rice cake commonly sell as street snacks in Korea), Dolsot Bibimbap 돌솥 비빔밥 (the famous hot stone pot rice mixed with meat, vegetables and egg), Bulgogi 불고기 (we all know what this is), Naengmyeon 물냉면 (korean cold noodles) and Japchae 잡채 (korean stir-fried glass noodles with beef and vegetables).
The winning dish is Dolsot Bibimbap & Tteokbokki! And their banchan side-dishes, it tasted great :) Very pleasing. As for their Naengmyeon, it was so-so. I think the best cold noodle i've ever eaten was in Singapore near 313 Somerset *can't remember the name but it was so good!* Their Bulgogi was somehow a bit too sweet for my tastebuds, maybe i should've picked the savory meat dish in the beginning.
Well, I haven't been to many Korean places in Jakarta, so I don't really have comparison other than Abgujong in Gandaria City, and Gang Gang Sullai Express inside Kemchik Pacific Place. But I believe that SamWon offers an ultimate korean dining experience with its tasty cuisine and great restaurant concept & interior. Love the ambience!
Ah, mashita! Cheers...
SamWon House - Woltermonginsidi Branch
Jl. Wolter Monginsidi No.49
Kebayoran Baru, Jakarta Selatan 12110
Tel: 62-21-7279-6299
Fax: 62-21-7279-6299
Email: info.samwon@gmail.com | Twitter | Facebook