Just like the previous post about Tokyo Dog, this time I'm using Disdus voucher (again) to try out Kamikaze Karaage. Cheapskate, I know! Haha. I guess I just can't help it, being a daily deal hunter. If it means you get to broaden your culinary experience by paying half the price, then why not? :)
So.. for IDR 99K (that's equal to $11!) you get all of these: 15 Tebasaki (Chicken Wings) + 3 Entree of your choice (Burgers/ Temaki/ Donburi) + 3 Large Sides + 3 Ocha (Refill). Thank God for daily deals sites.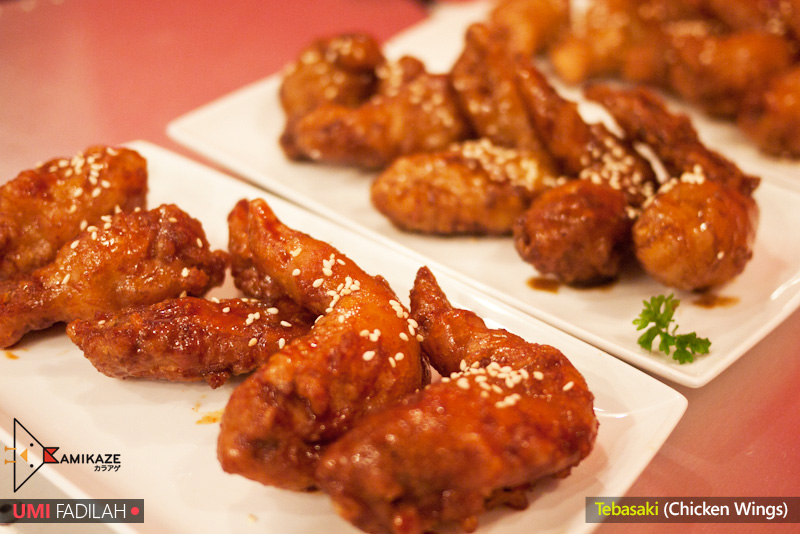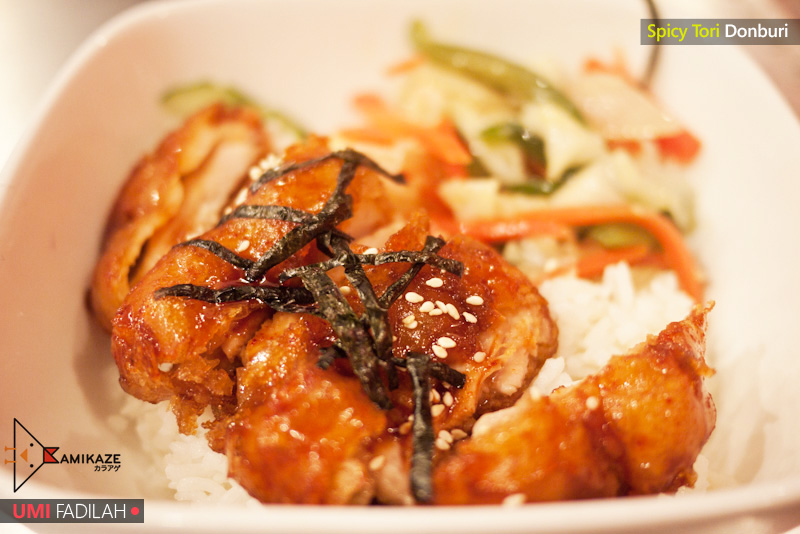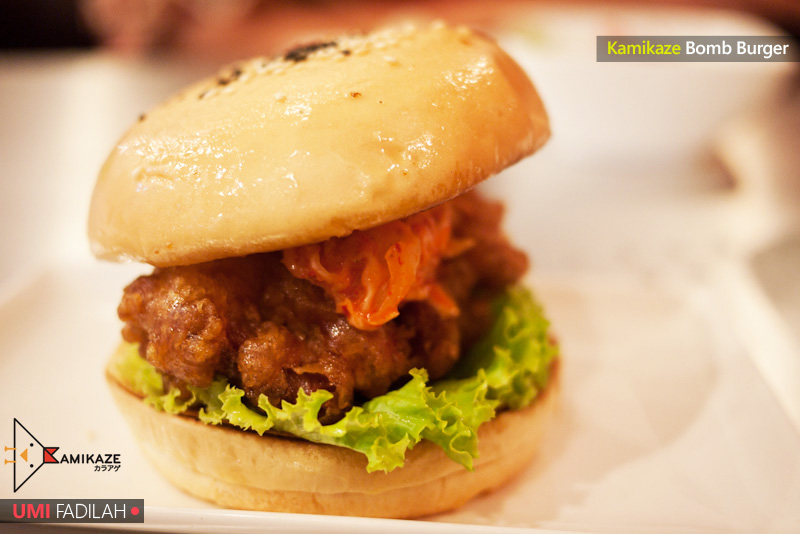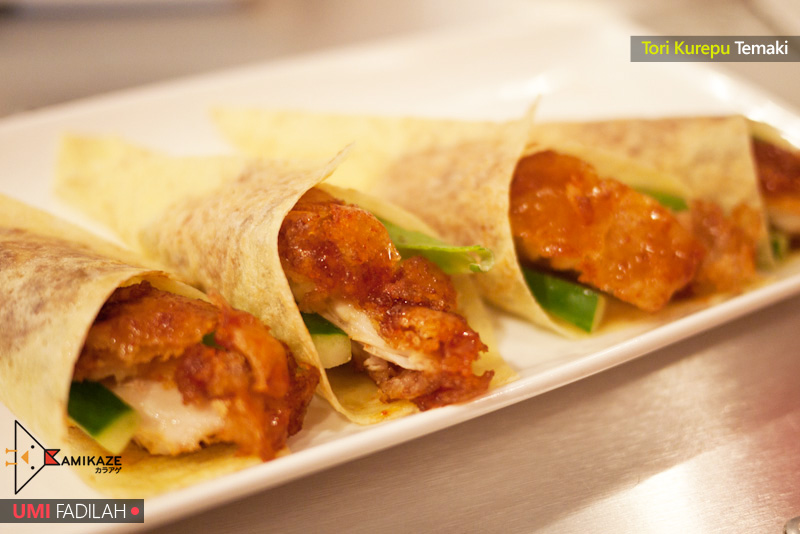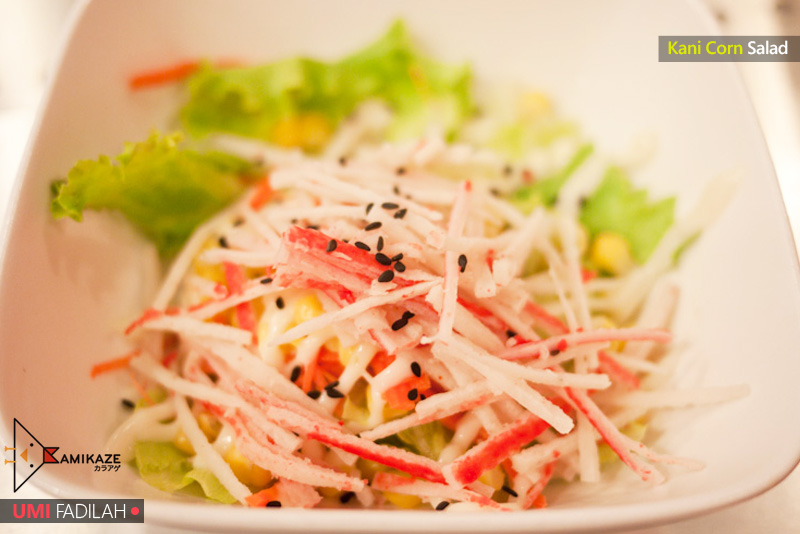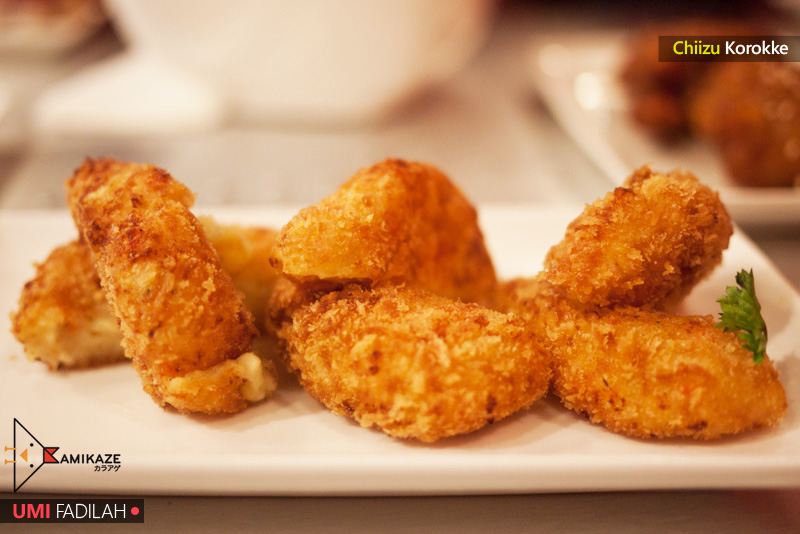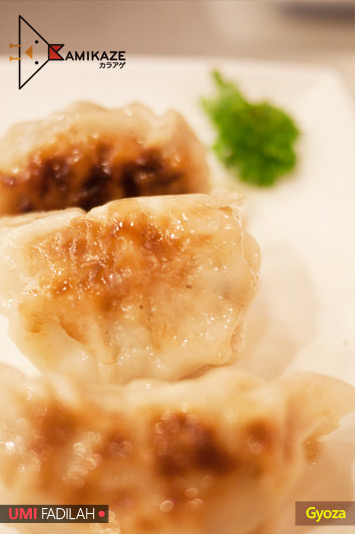 The highlight of the day is obviously the "tebasaki" or chicken wings. I don't know how they did it, but the coating deep-fried skin is super crunchy & the sauce was fingerlicking-ly good! Kamikaze Karaage has 5 type of sauce: Teriyaki (sweet), Kaffir Lime Shoyu (sweet & sour), Kuro Kosho (blackpepper), Banzai (sweet & spicy), and Kamikaze (spicy) sauce. As for me i'd recommend the Kamikaze sauce, for tebasaki, donburi, or burgers, or everything. If your endurance of spiciness is super super low, I'd recommend the Teriyaki or Kaffir Lime Shoyu instead.
I also love their Temaki & Tori Donburi. Bomb Burger, for me.. was so-so. Chiizu Korokke, Gyoza, and their Kani Corn Salad was a perfect side dishes too. The only thing that still feels weird (until now) is their Ocha. Seriously, how do you explain ocha with this kind of green color? :|