Last week i was invited to another coffee-tasting, this time came from SendokGarpu.com and Kaffein. Kaffein has just opened their 3rd outlet in fX Lifestyle X'nter Sudirman, with other outlets located in Taman Anggrek Mall & Panorama Building.
Celebrating christmas & holiday season, Kaffein has two new signature drinks: Blackforest Frosty (cold) and Blackforest Moccacino (hot). Both drinks are pretty much alike, except that the Frosty is ice-blended, and the Moccacino uses 1 shot of Espresso as base. Both have cocoa, rum syrup, milk, cream, and topped with pink-colored whipped cream & blackforest sauce drizzle. And by the way, Kaffein uses 100% Arabica coffee beans for all of their coffee beverages.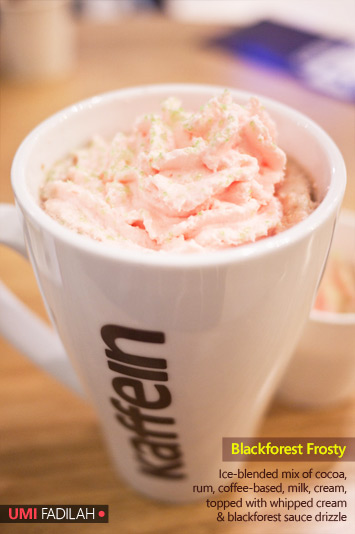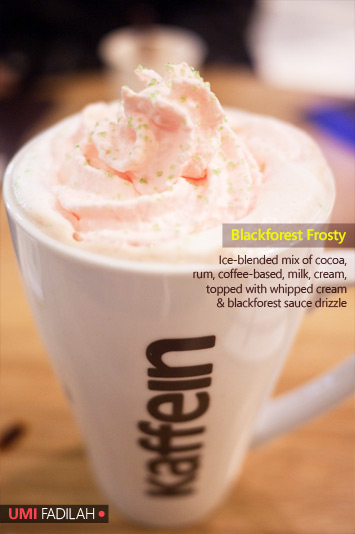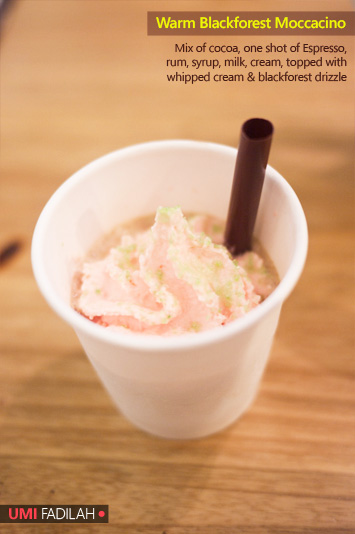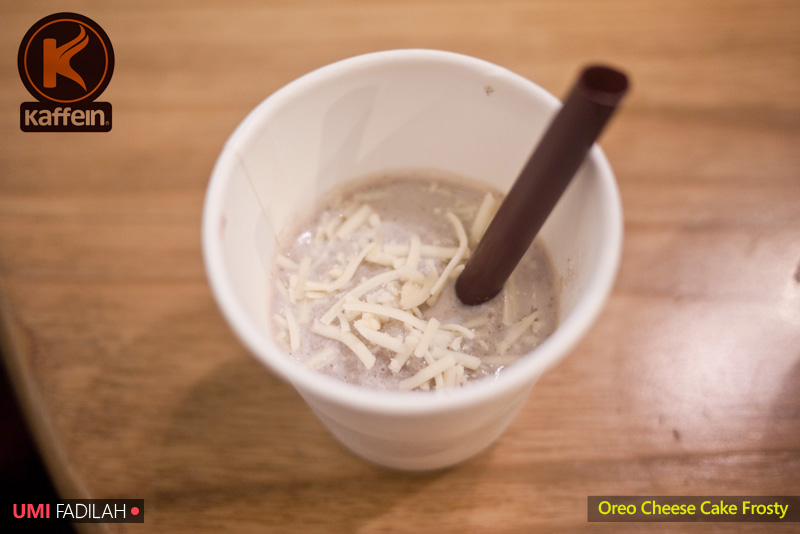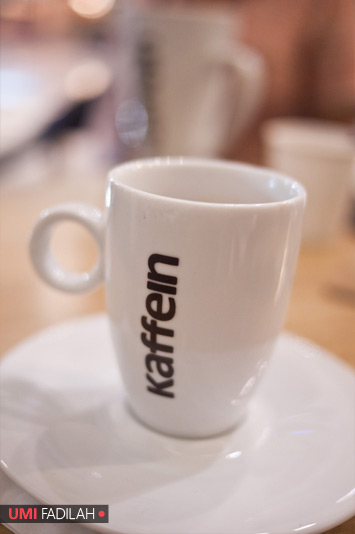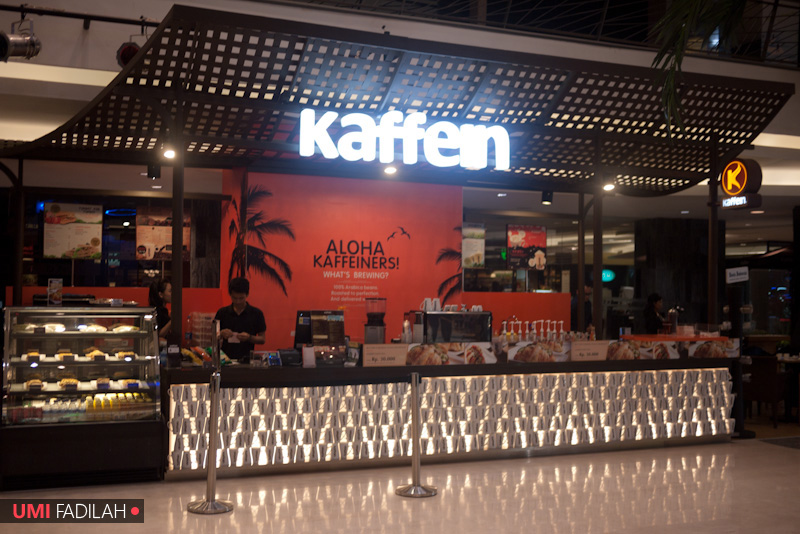 Honestly, i never really make big fuss of what my coffee should taste like. I don't know much about coffee, can't really differentiate much of the taste either, since i am more of a mineral-water person :p (seriously my water intake is above average!). But even for dummies like me, i can feel that the coffee they serve here at Kaffein has a smooth, soothing taste, rather than bold & earthy flavor. Not so strong, but more suitable for youngsters (people at their 20s), which i believe is intentional.
They also has this Oreo Cheesecake Frosty, which claimed to be the 1st beverages with real chese in it. For me, it's like eating 'liquid' cheese cake, you get a slight hint of saltiness from the cheese, but the Oreo is strong too. A fun beverages, i must say.
Overall the coffee-tasting went pretty well. Too bad we all got left hungry after that. Should've served main course too :p
Cheers!