I sure did not expect people to order Beef Prosperity for today's lunch right away, but I did spread the 'hype' in the office continously ever since, and the result was this: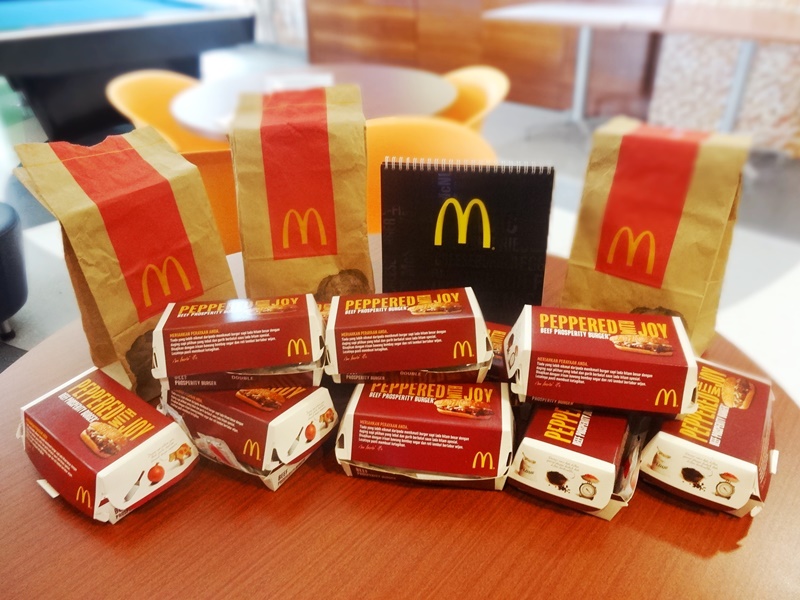 Yes, we ordered around 10 or so Beef Prosperity(s). And this time, I got myself the double patty. Rewarded! Guilty as charged!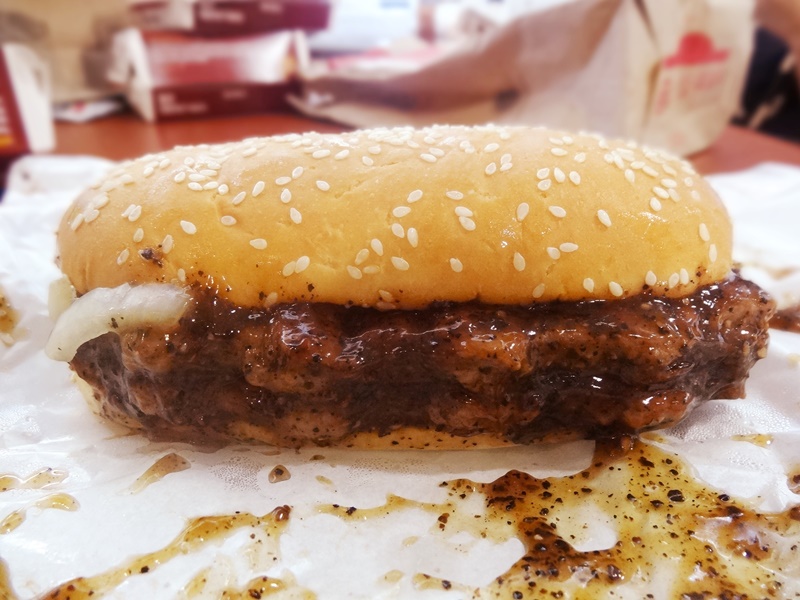 Double Beef Prosperity. Double dripping blackpepper goodness. Double satisfaction. And almost double calories, too. Haha, don't let me get started on that one :p
If you haven't tried it, well guys... time is ticking out. I guess this also mark my last post for 2012, so I'll end it with a sincere prayer wishing you guys prosperity on the forthcoming year!
Happy New Year 2013, cheers.