Okay, if you follow me on Twitter you'll notice how often i brag about my new favorite sushi joint called Umaku. They have just opened new branch in Alam Sutera BSD, which is quite near from home. And during their soft opening last month they gave us 55% discount! Even without the big cut-offs, in my opinion their prices are very reasonable, with good quality of food being served and fresh ingredients. So in a nut shell, yes, IT'S VERY RECOMMENDED.
I can give you a list of menu to order if you have time to visit Umaku:
Sake Aburi (25k) - TOP NOTCH! The best seared salmon sushi ever. I dare to say if you don't like this menu, you can sue me for giving fake recommendation ;) (unless you're alergic to salmon, of course)

Salmon Salad (31k), Salmon Sashimi (39k), Salmon Yakimesi (33k) - their salmon is super fresh so everything with salmon in it would not let you down, especially the raw ones.

Scallop Grill Tobiko (31k) - if you love scallop & mayonaisse you will regret your visit to Umaku if you don't order this menu. Very generous amount of scallop, and it literally just melts in your mouth.

Karai Ramen (35k) - spicy ramen lovers, this is for you. It gives a kick right through your taste buds with perfect level of spiciness, and the noodle is very well-cooked, not too mushy.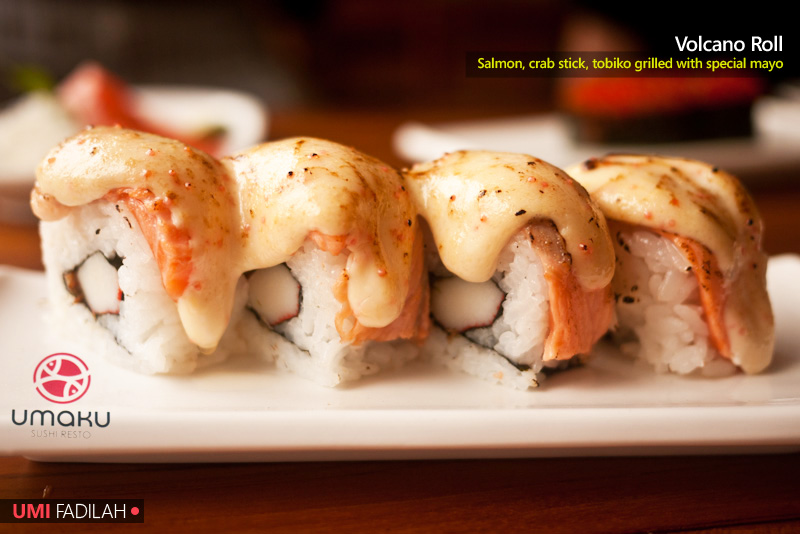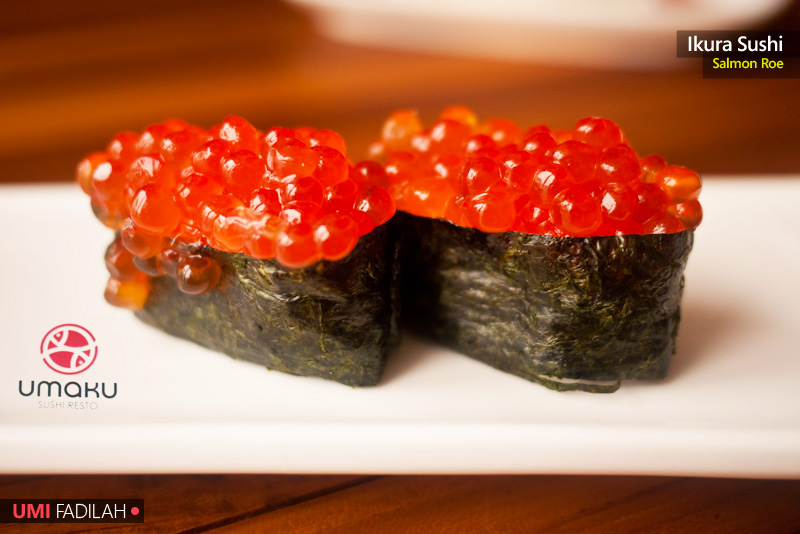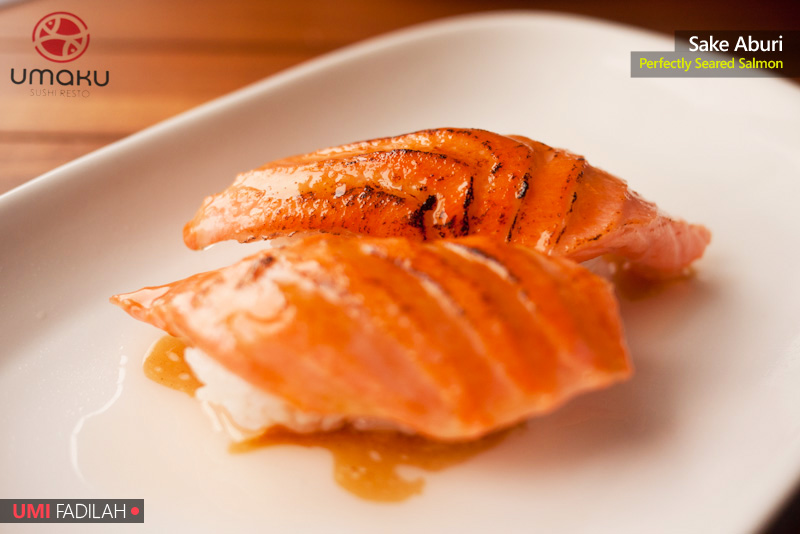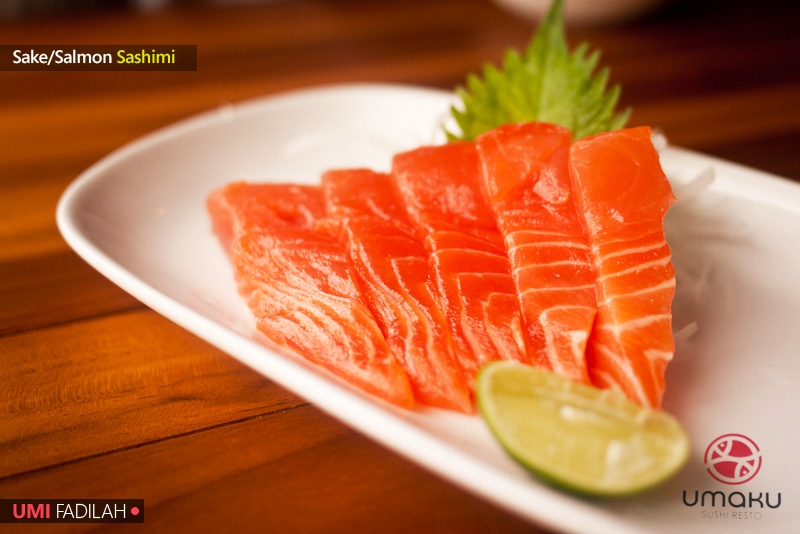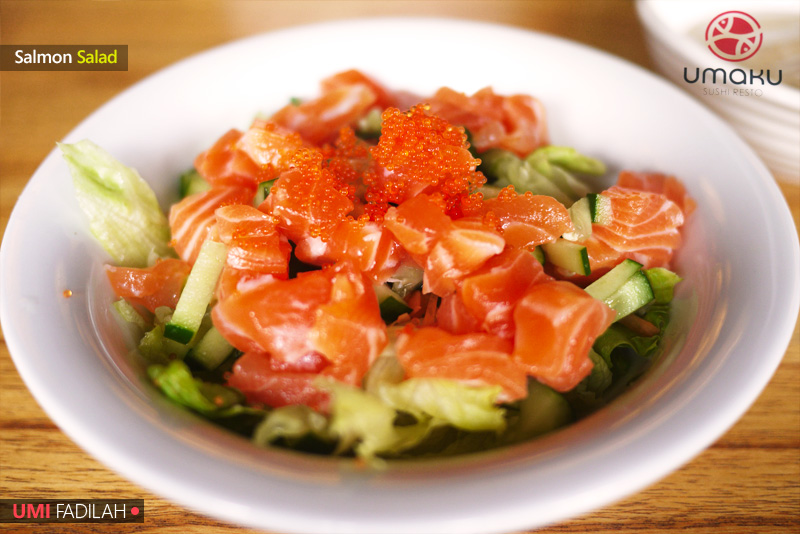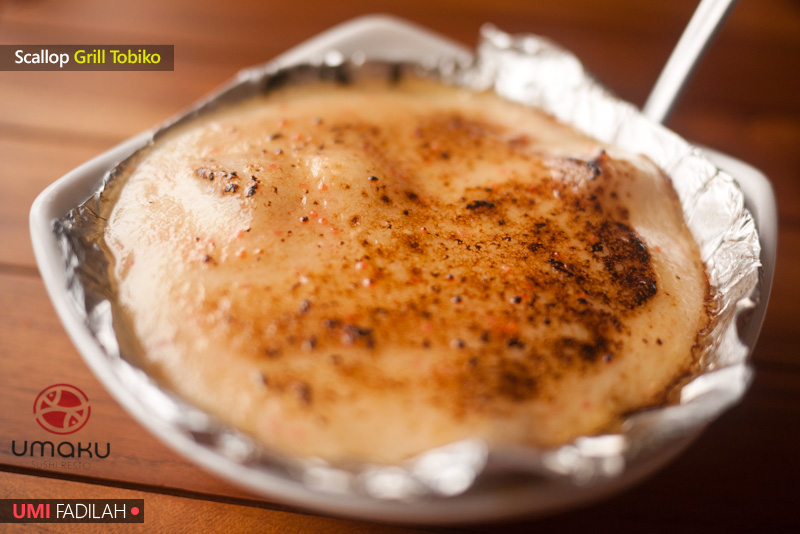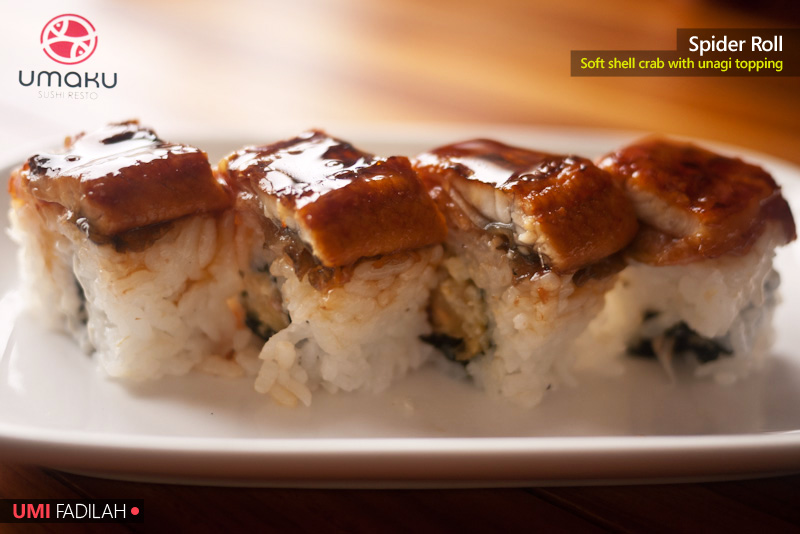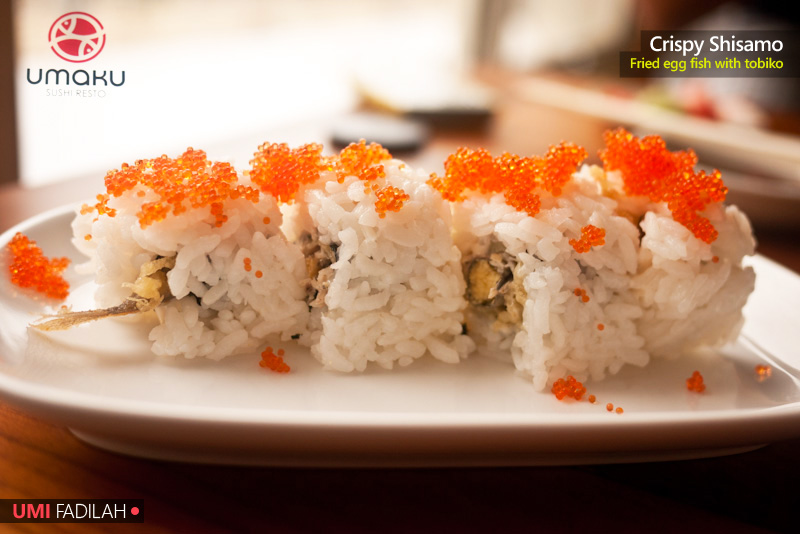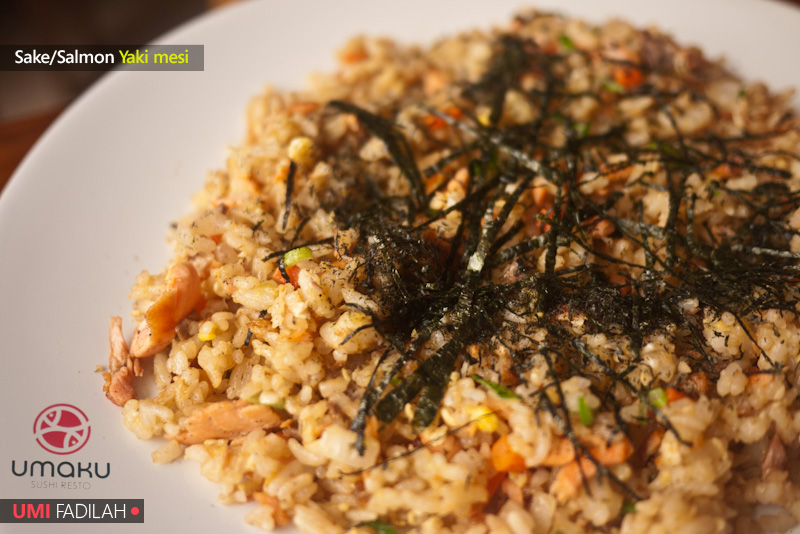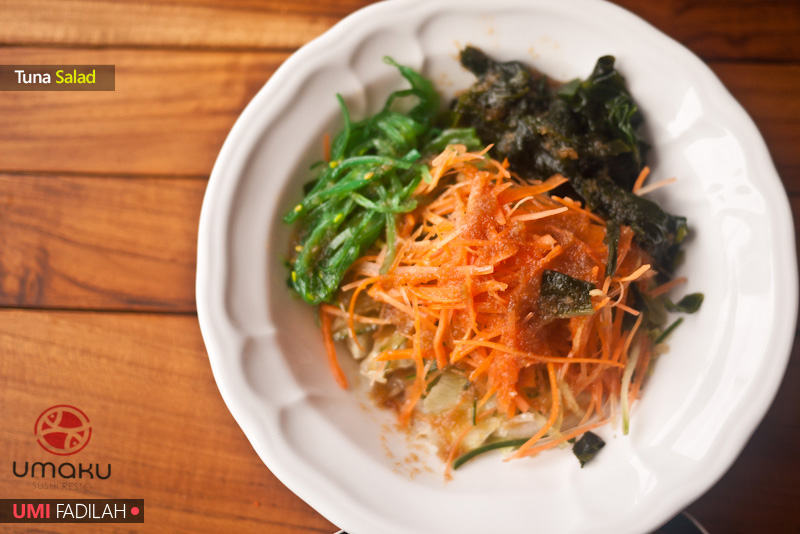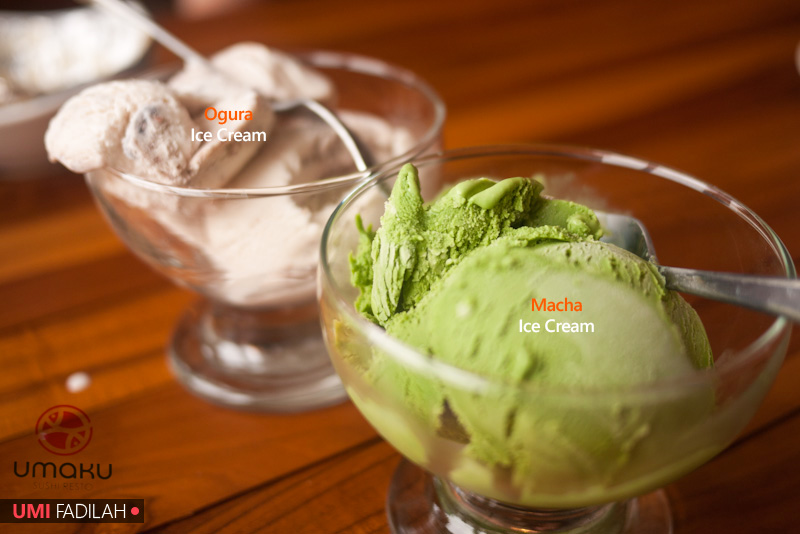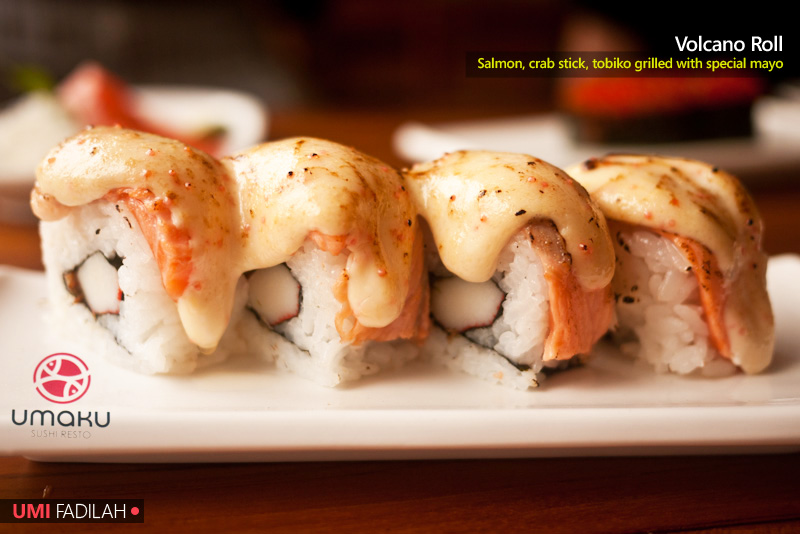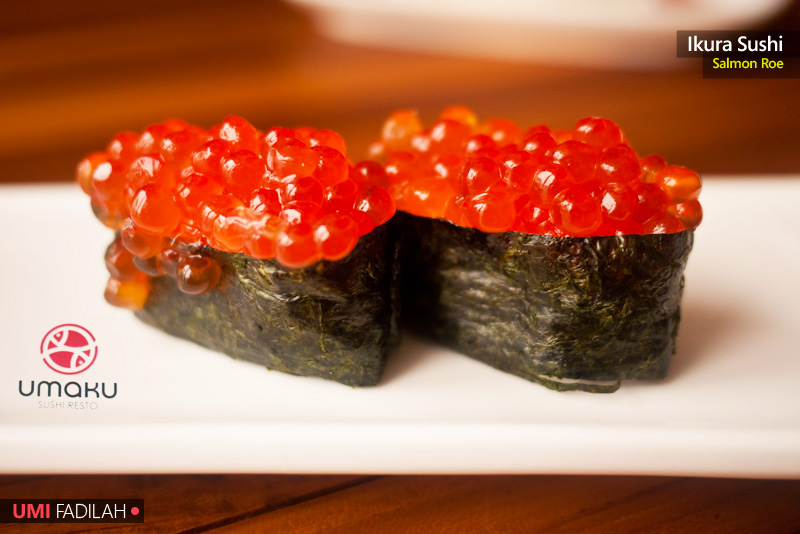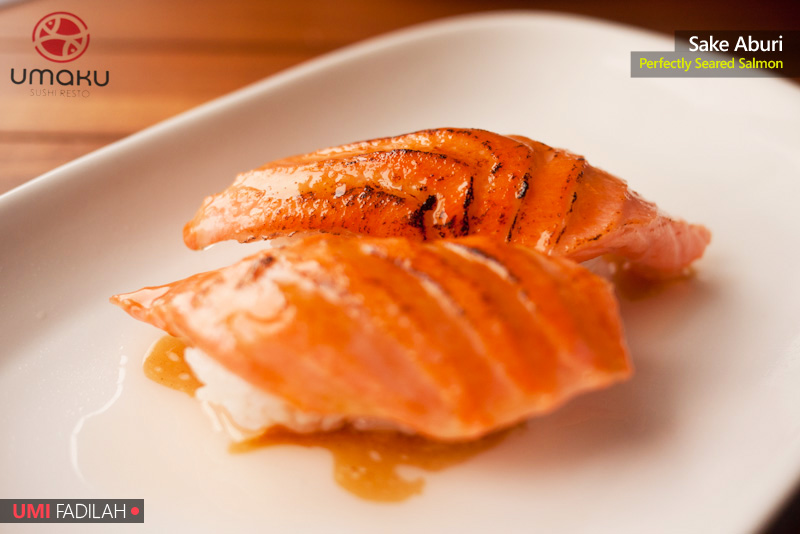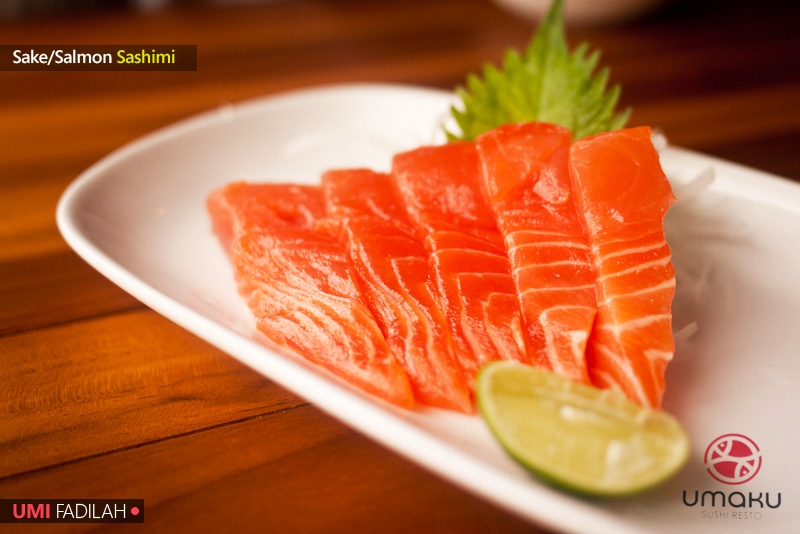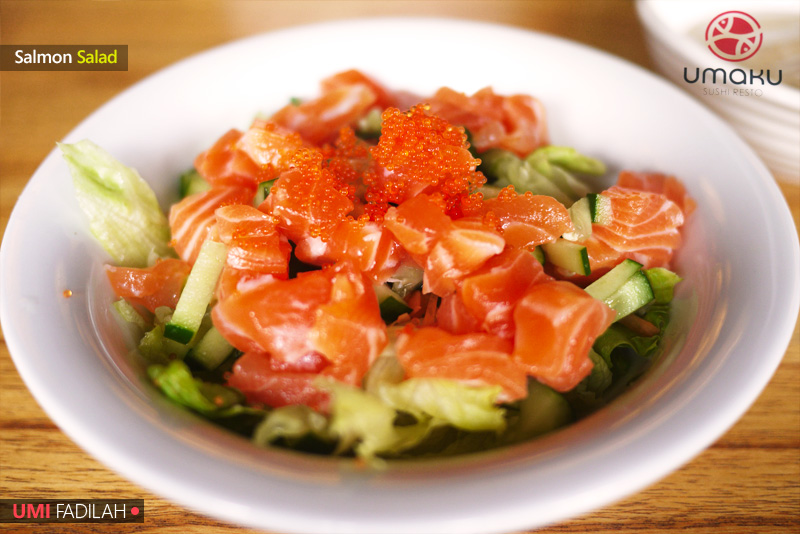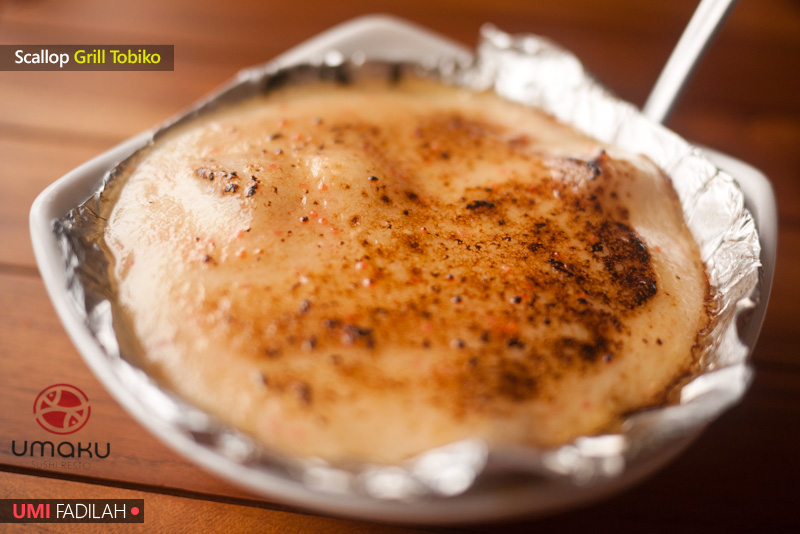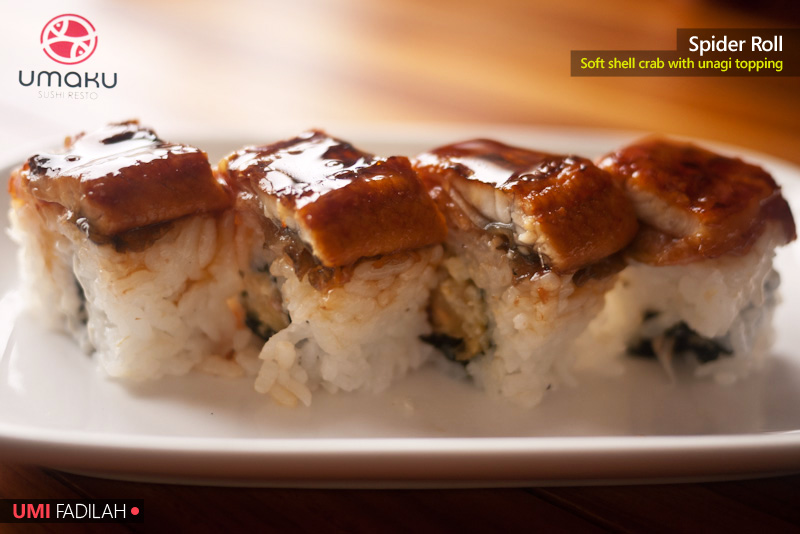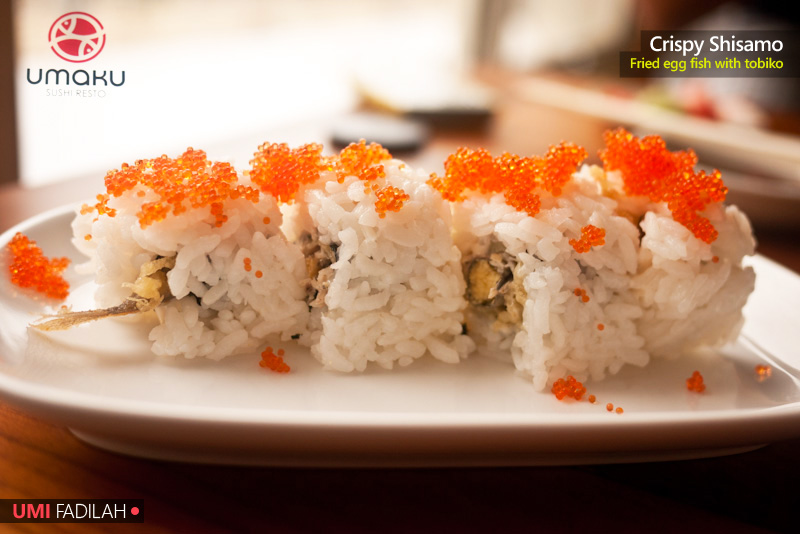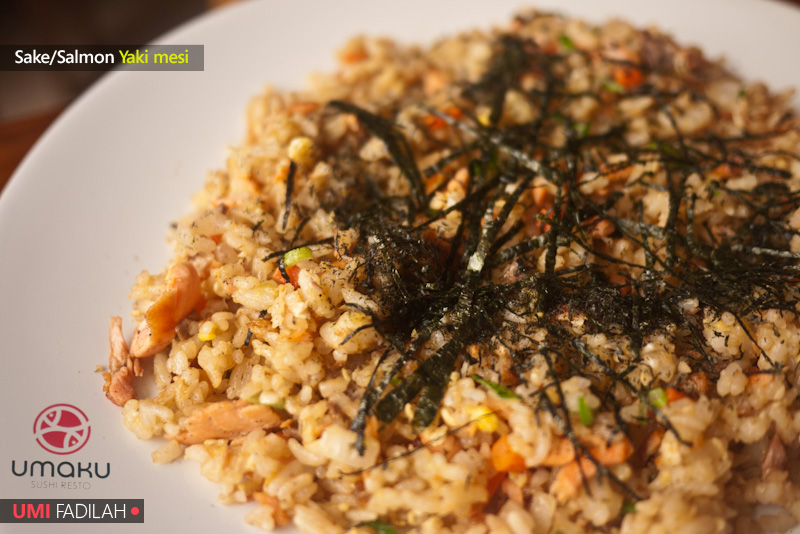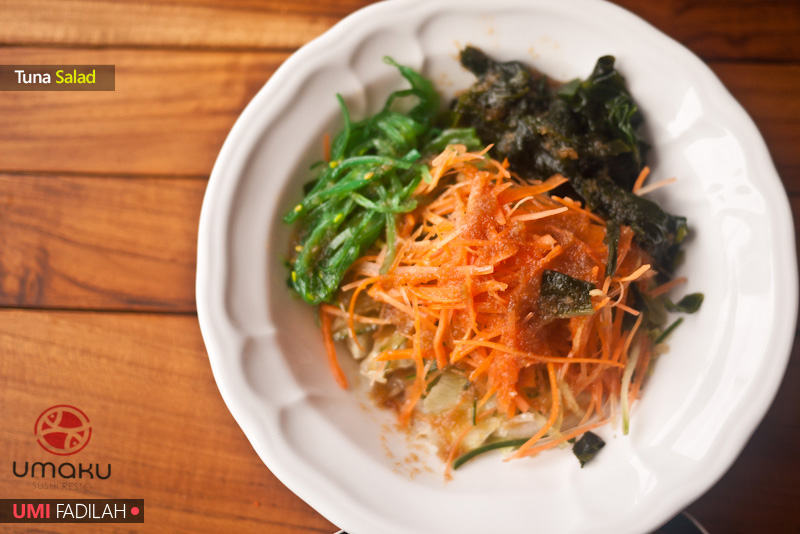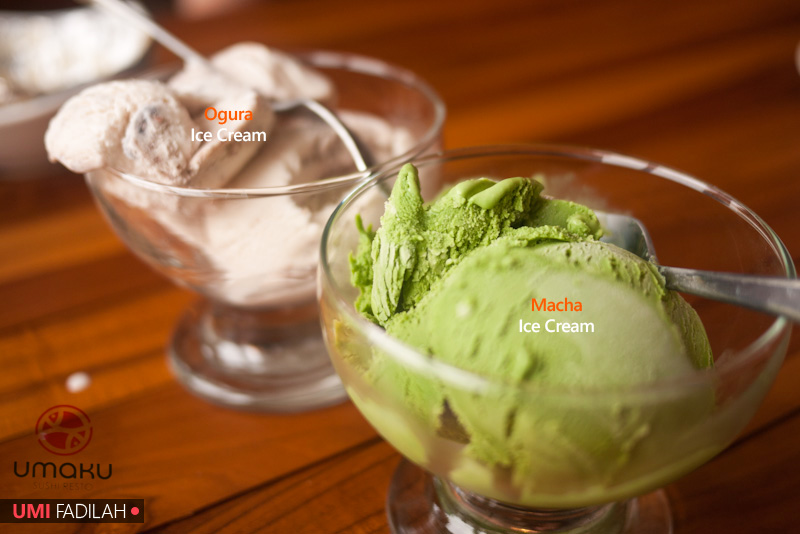 The rest, you have to find out yourself here at one of the 4 Umaku branches in Jakarta:
Umaku Cibubur
Citi Walk Blok CW 1 No.26 Citra Grand Cibubur
Phone: +62 21 84303732, +62 21 84303733
Twitter: you can contact the @chefuki himself :)
Umaku Tebet
Jl. Tebet Raya no.141, Jakarta Selatan (150m sebelum Stasiun Tebet)
Telp 021 83709132
Twitter: http://twitter.com/umaku_tebet
Umaku Duren Tiga
Jl. Duren Tiga Raya no.32, Jakarta Selatan
Telp 021 79170337
Twitter: http://twitter.com/umaku_duren3
Umaku Alam Sutera (closed - changed to Ichi No Hachi)
Ruko ASTC (Alam Sutera Town Center) Blok 10E No 9
(seberang Living World/Flavor Bliss)
Alam Sutera BSD, Tangerang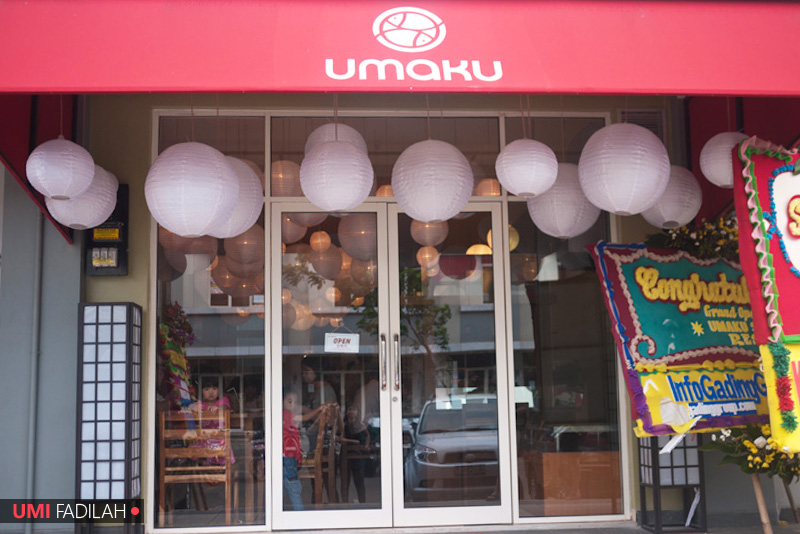 Opening Hours: Tuesday-Sunday 12PM - 3PM and 5PM - 10PM. Monday closed. But sometimes at selected branch they open continuously from 12PM-10PM. Just call them for details :)
We love you, http://umakuresto.com/!