It all started in the cab on our way from the airport-hotel, as soon as we departed QF41:
*baca-baca brosur travel guide to Sydney yang diambil di bandara*
Ndang, kata orang-orang keren nih pantai Bondi ... ke Bondi yuk! .... Iya katanya Bondi gini.. Bondi gitu... seru ya kayaknya Bondi.....
Bondi, Bondi, Bondi. Until the cab driver looked up upon us from the rear mirror,
"It's actually Bond-EYE and not Bond-EEE." (click to hear)
Dang! Hahaha. As newbie as it sounds, it sure made us looked stupid :p Noted, BONDI.
Long story short, we finally made it to one of the most famous beach in Sydney. But due to an already packed itinerary, we could only fit it on a Friday, which turns out to be a cold, windy, and slightly rainy day. I thought November should be summer in Australia? Summer, what summer?
So this is Bondi, at its emptiest-as-possible state. (click to zoom in)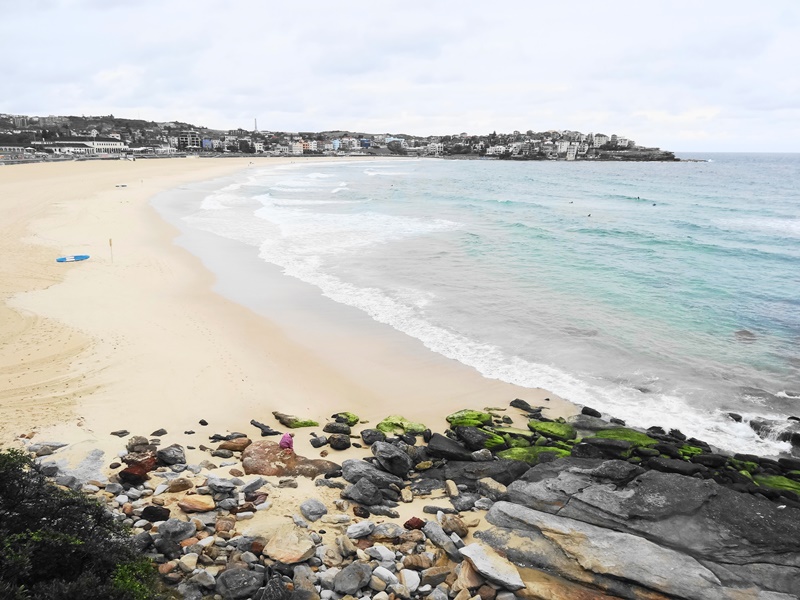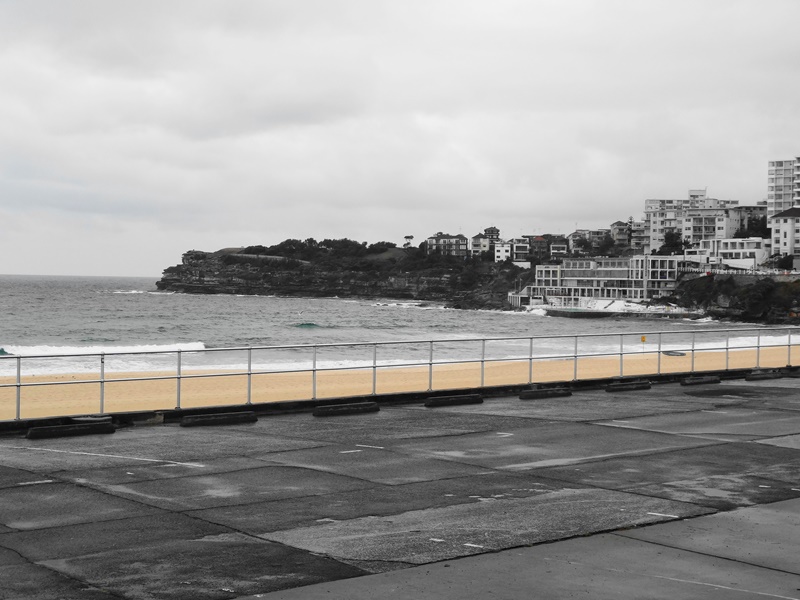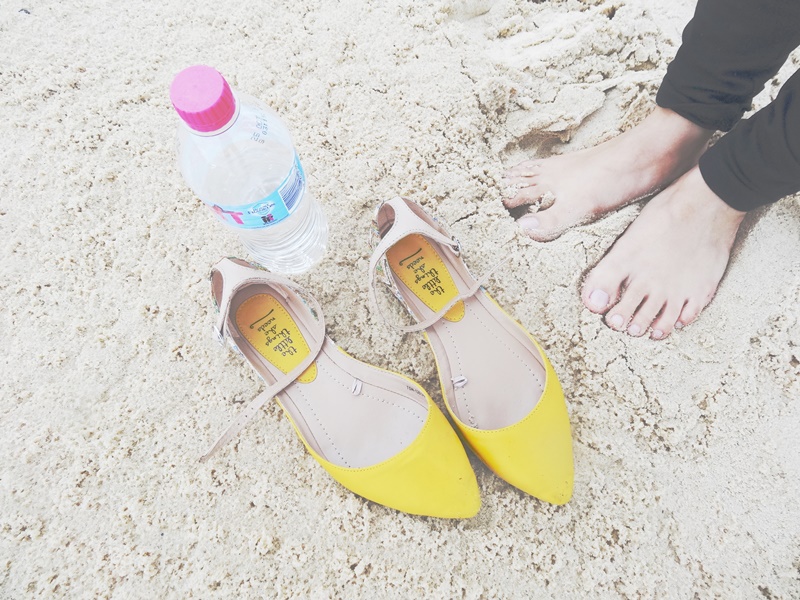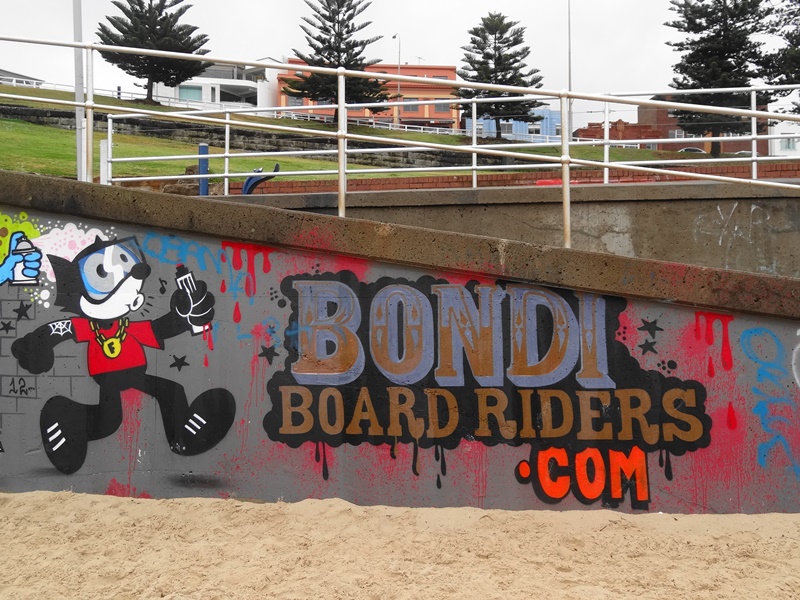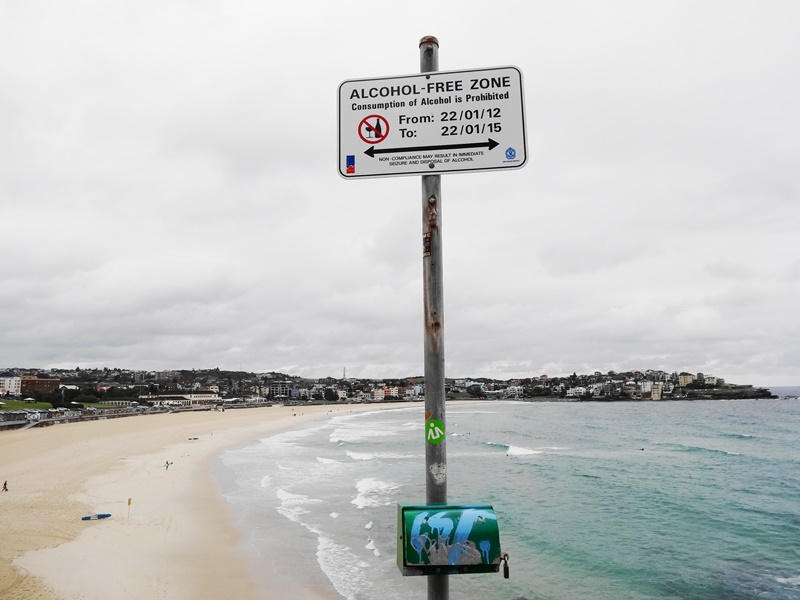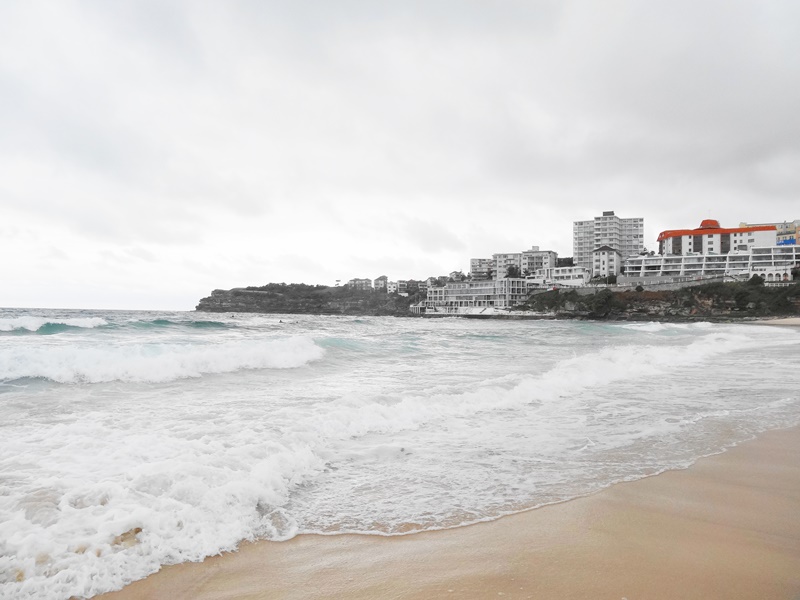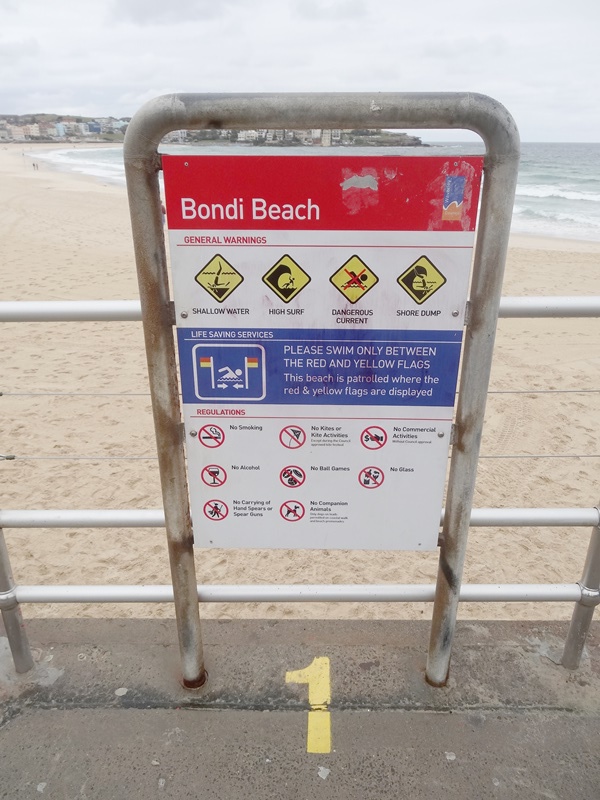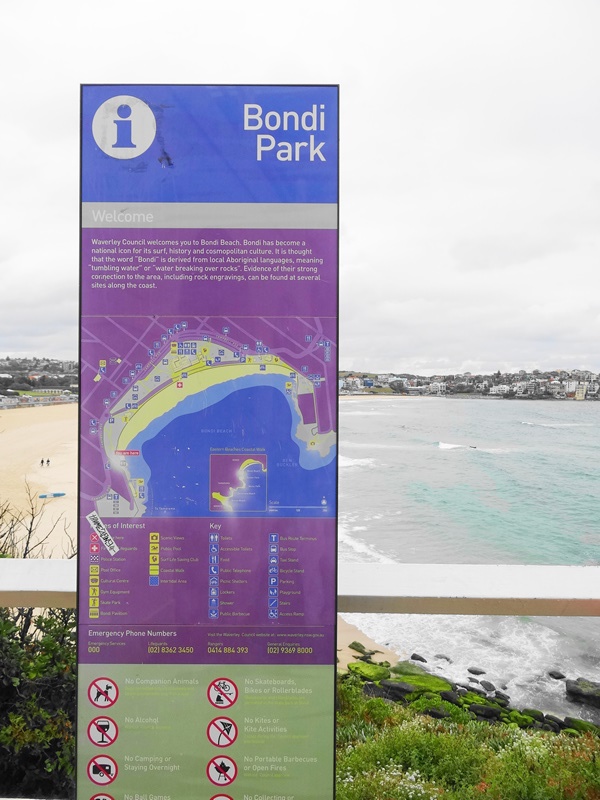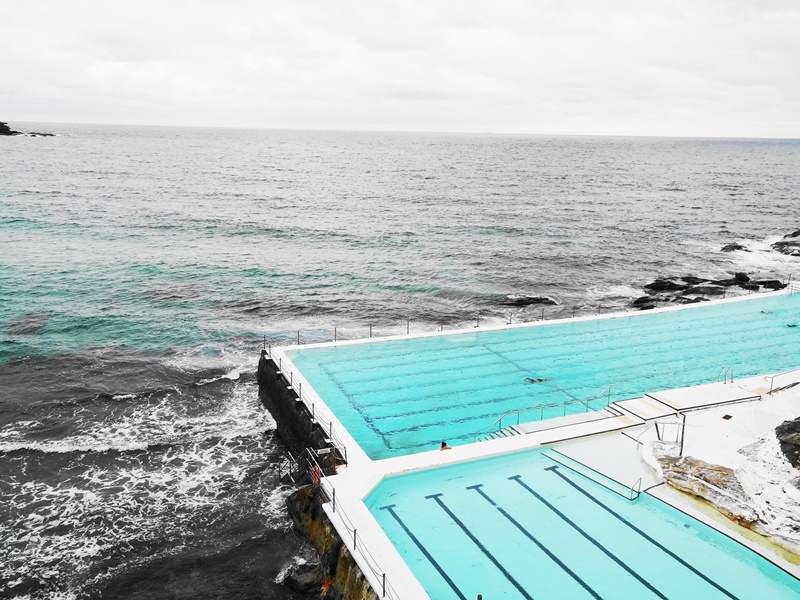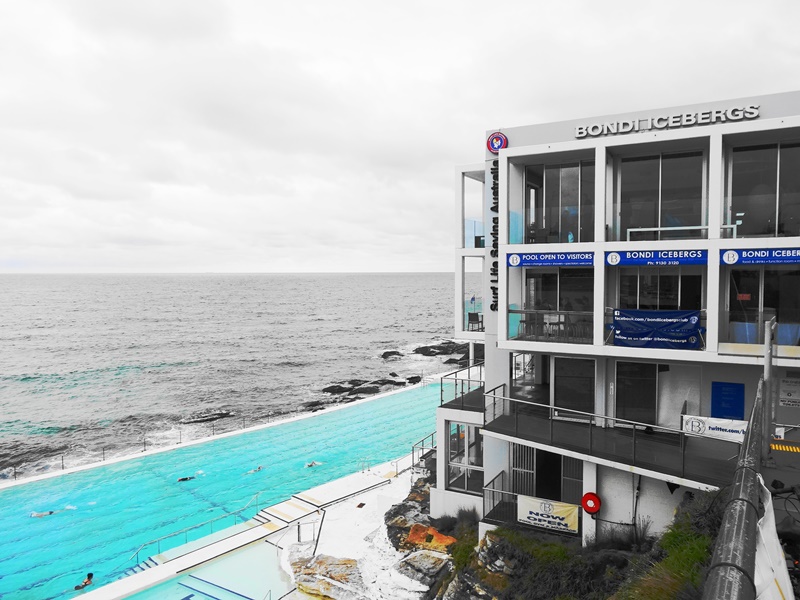 Visiting Bondi when it's super empty, has its ups and downs. Of course you did not get to see those six-packed lifeguards as you would normally see in a hot summer beach scenery. But you get almost no queue around the food stall, which is WHAT I HAD HOPED FOR.
So here's my must-try list at Bondi:
DEEP FRIED MARS BAR ($4)
Made popular by Mr. George Dimitrios and copied by several other shops, the Mars bars are dipped into coconut batter, pre-cooked in a low-temperature oil then deep fried. It's located inside the Bondi Surf Seafood, you just can't miss the huge & colourful signs in front of the shop. It was stated on the website that you could get it for only $2, but apparently the site hasn't been updated since 1998, because now as of November 2012 it costs twice as much, $4 a bar. Read its site footer.
.... Mind the doubled-price spike...because it's probably the BEST $4 ever spent in Bondi Beach! I haven't had such guilty pleasure of eating something that 'rich' for quite some time. Deep. Fried. Chocolate. Bar. That hot and melting sensation, madness!
-----
Bondi Surf Seafoods
128 Campbell Parade Bondi Beach NSW 2026
http://www.bondisurfseafood.com.au/
-----
DUCK BURGER at MOO GOURMET BURGERS
I thought this was an ordinary burger joint, but it proves me wrong. Moo Gourmet Burgers has a selection of 20 gourmet burgers, with its signature "Black & White®" and "Big Moo®". All beef burgers are made with 100% Australian Angus Pure Natural Beef, but it also has vegetarian options. It is served on a warm, light sourdough bun, but it also provides option on multigrain bun and gluten free buns.
Its selection of premium burgers including Double Wagyu beef "Deluxe Moo®", Greek Lamb, Grilled Salmon, and Duck & Bacon ($16.50). Which is exactly what I ordered, because my local friend told me so.
And who would've thought that Duck Burger tasted that good!! 100% free to roam Muscovy duck patty, free range bacon, tomato, mixed leaf lettuce, home-made mayonnaise & orange jam. All ingredients work beautifully, except since I don't eat bacon so I'm probably missing one vital flavor :p You just have to try duck burger for at least once in your life. Trust me, it's THAT good.
-----
Moo Gourmet Burgers
70A Campbell Pde Bondi Beach NSW 2026
Ph: (+61) 02 9300 8898
https://www.moogourmetburgers.com.au/
-----
HURRICANE'S GRILL BONDI BEACH
And if you still need an option for a bigger feast than burgers, good news, Hurricane's Grill is also available at Bondi :) Have i told you about the ULURU of the rib world, the ones with 21 strip of heaven goodness that's impossible to resist? You're welcome.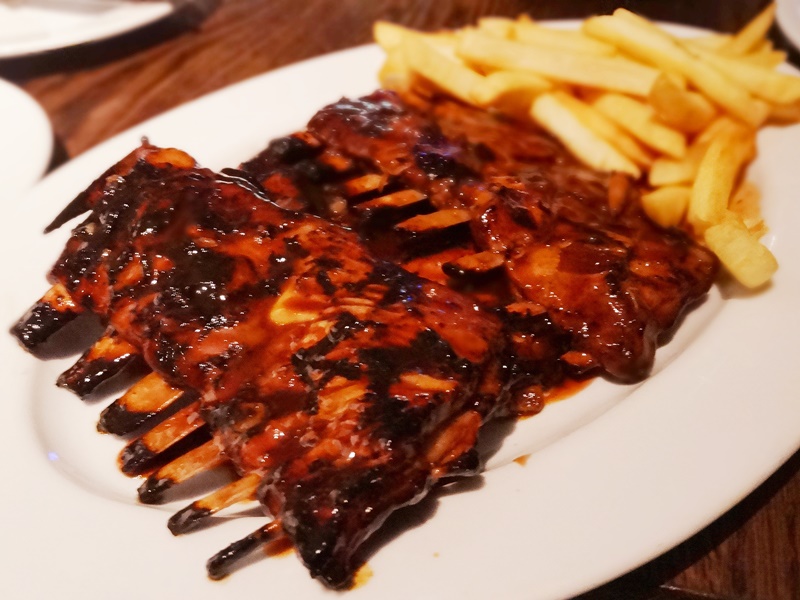 -----
Hurricane's Grill Bondi Beach
130 Roscoe Street, Bondi Beach,
Sydney, Australia (see map)
http://hurricanesgrill.com.au/
-----
If you know any good recommendations on what to try at Bondi beach, please let me know! I'll probably pay a visit again in the future.
Cheers,
Ume