On Wed - Thu (9-10/11) me and my friend went on 2 days weekday-getaway trip to Bali, purposedly only to watch Jason Mraz 2011 Acoustic Private Evening in Taman Bhagawan, Nusa Dua. I won't talk much about the aMrazing concert now, if you're interested you can see my whole Mraz album! :)
During our short Bali trip, this is one of the most memorable dining experience: Nasi Campur Ayam Kampung Made Weti (Mixed Chicken Rice ala Made Weti) in Sanur. In one-liner I'd say that this is Balinese version of Bibimbap! Haha, just because there are so many component in one plate, and you need to mix everything before you eat it. It's messy, i know, but the fact that i ate 2 bowl just brings me back memories....yummm. It's frickin delicious, if you happen to have vacation in Bali i really suggest you to try this!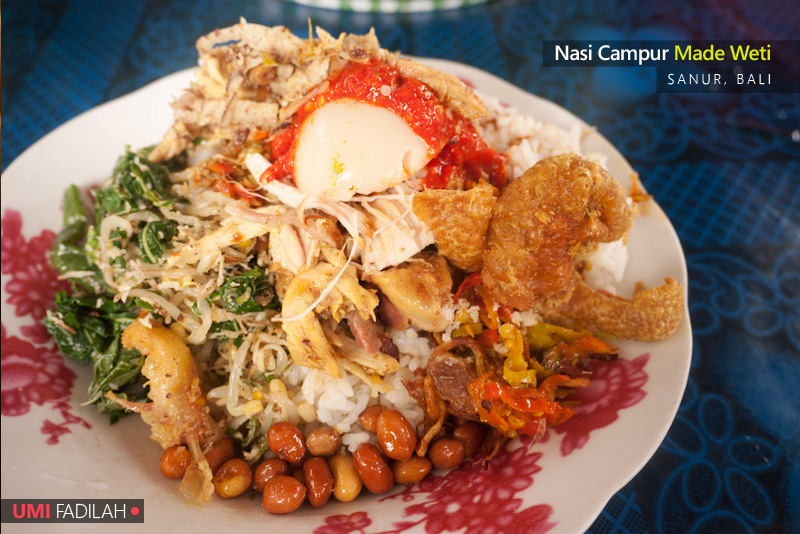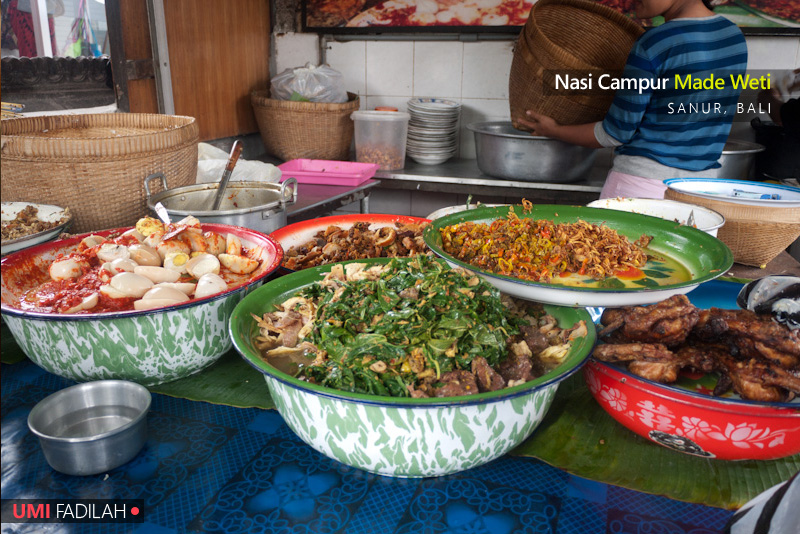 Now the components in the mixed chicken rice itself are way too much too remember. But looking at the pics above, there are: steamed rice, chicken this, chicken that, balinese urap & sambal matah, spicy boiled egg, ground nuts, special chicken gravy and crispy fried left-over chicken skin. Yeah, i'm not quite sure what was on the plate either :p
Another highlight of the trip was of course: Pie Susu a.k.a milk pie. This is a very famous snack in Bali, i even packed home 40 of them! And for me, the best is always the original. So we actually went to see the whole production processed in a small home-factory in Jl. Nangka, Denpasar. I could live all day breathing the air full of freshly baked milk-pie getting right out from the oven :p
Ohh my cutie little baby...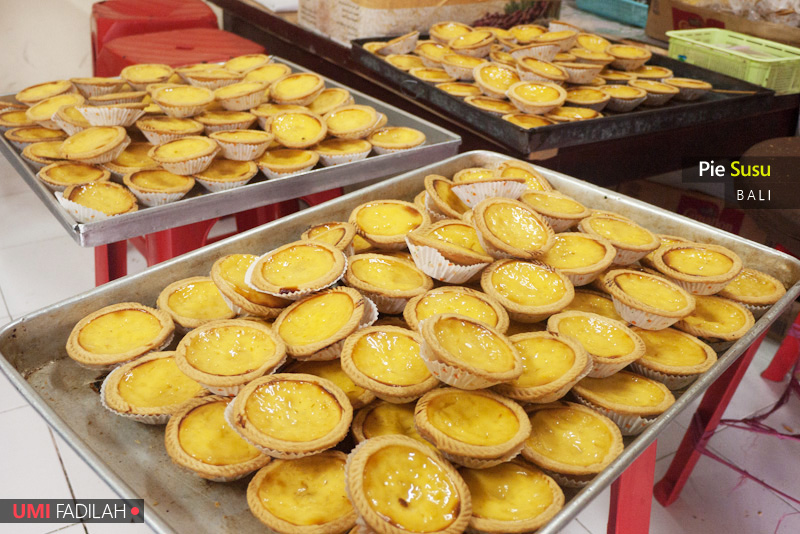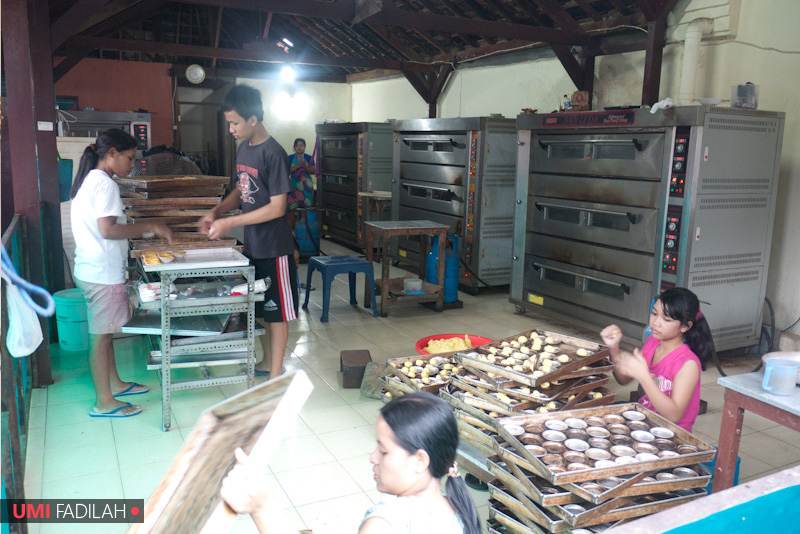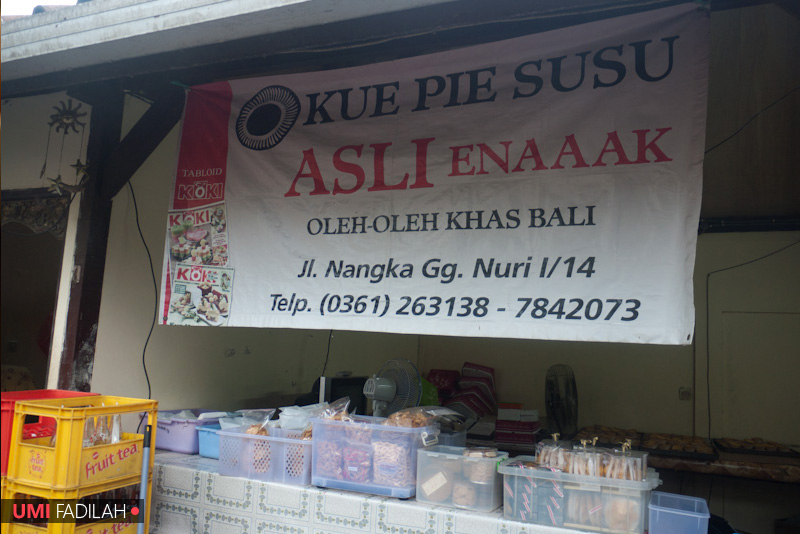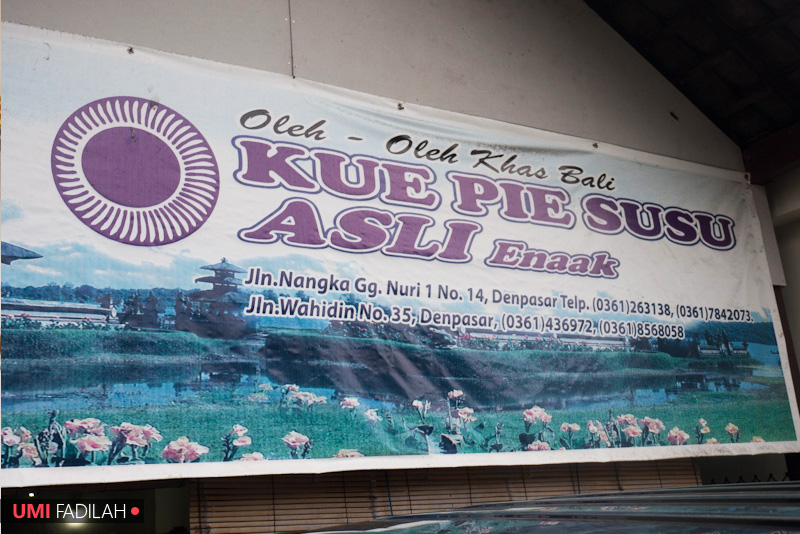 So long, Bali! See you next time... :)