So last couple of weeks i was craving for cheese bagels, i mean.. really really craving, like.. so bad. And what are the odds: my foodie friend just tweeted about this new Bagel shop in Kemang! Luckily two days after was a public holiday so i get to try it sooner than i thought (see i never really liked hanging out in Kemang, for traffic's sake :p) And this newly opened Bagel shop called "Bagel Bagel" was located a bit far from the deadly traffic spots, nice!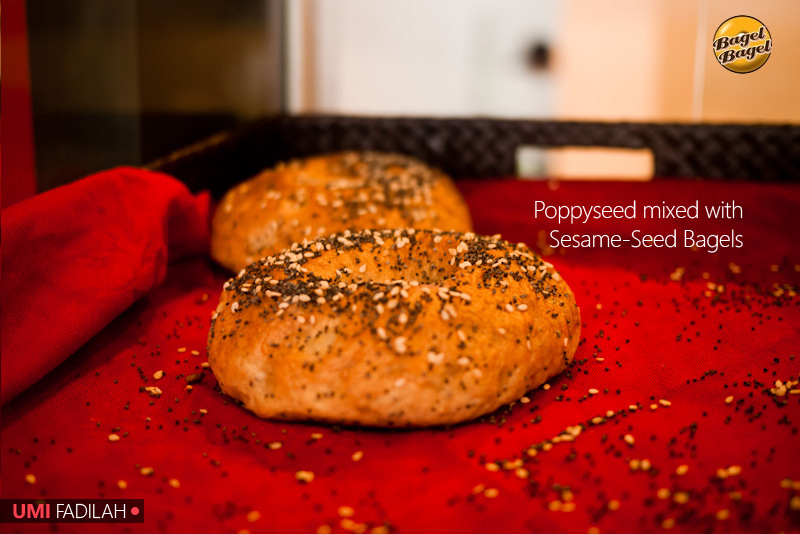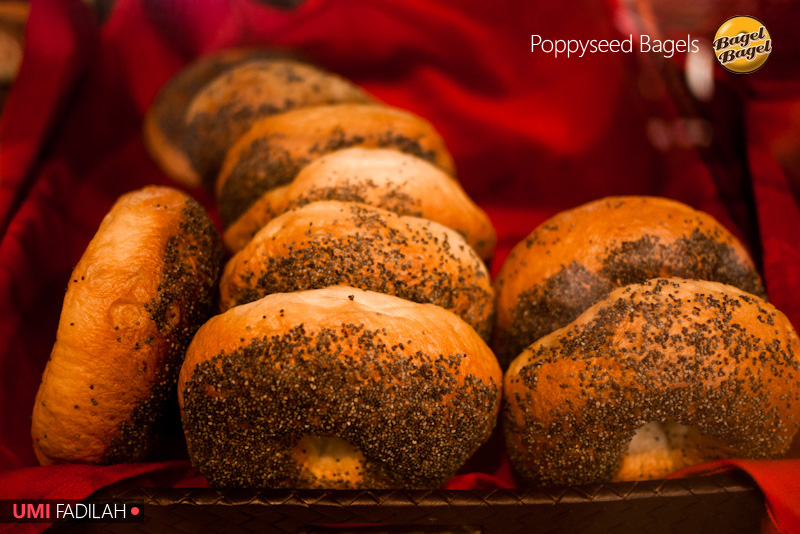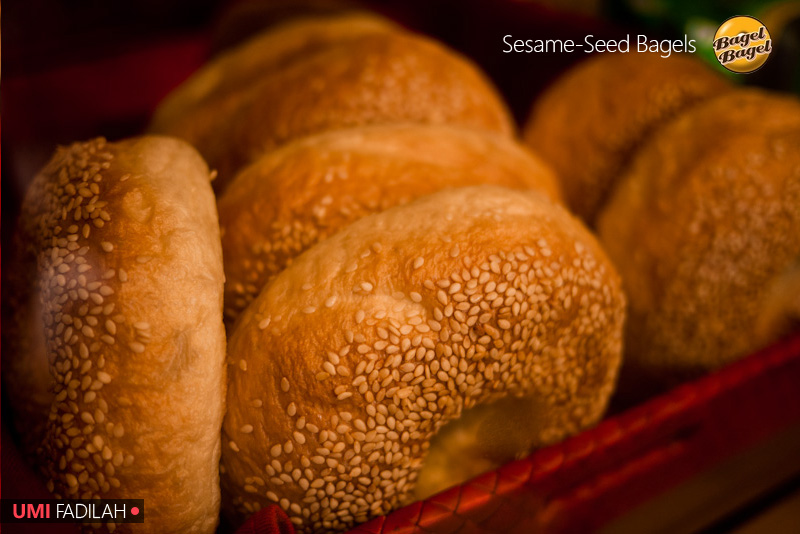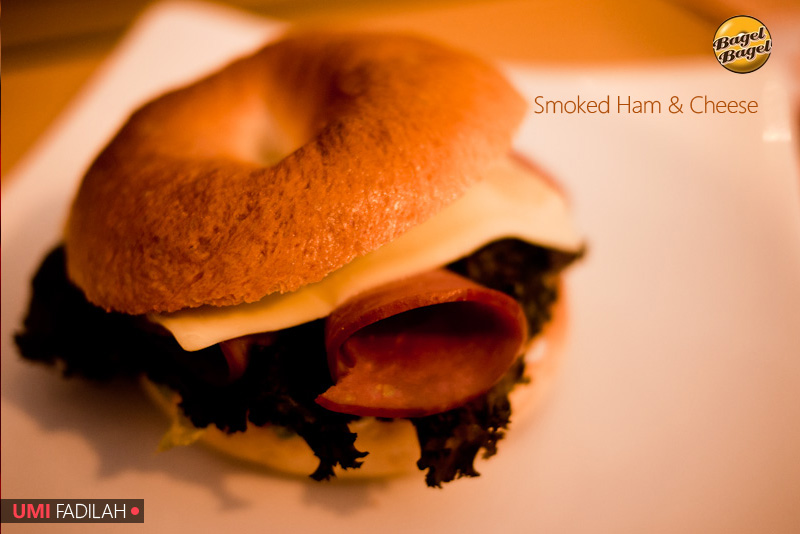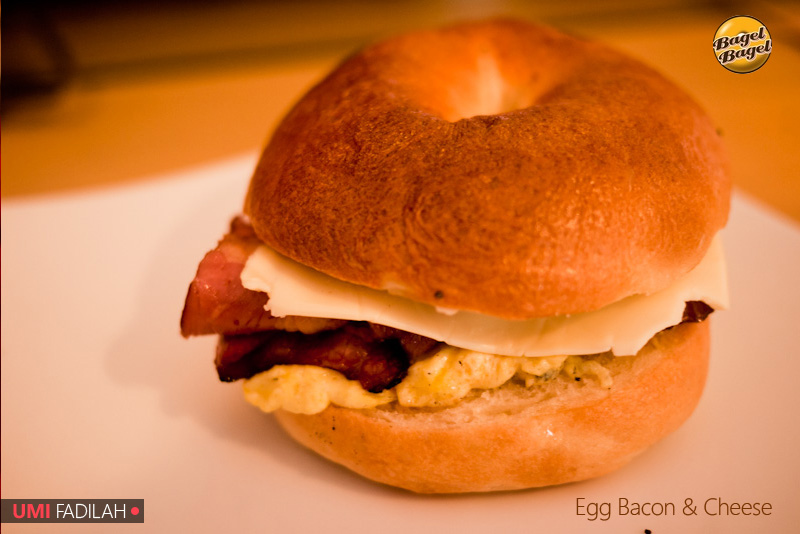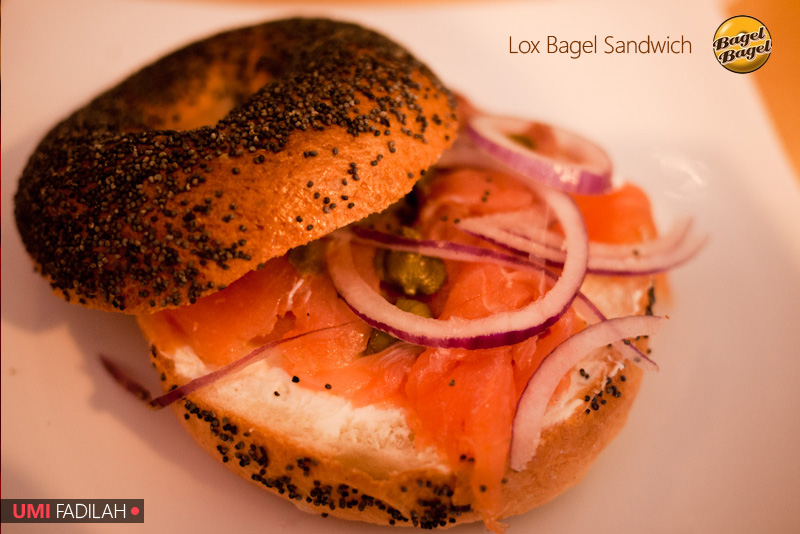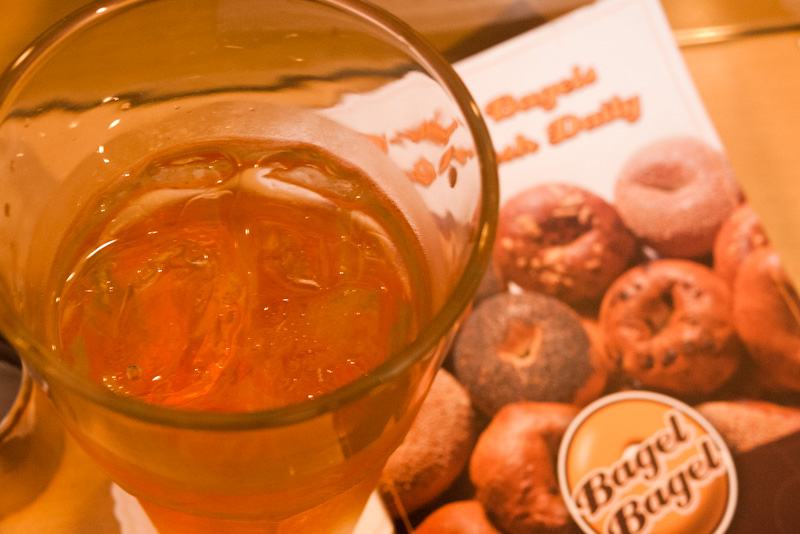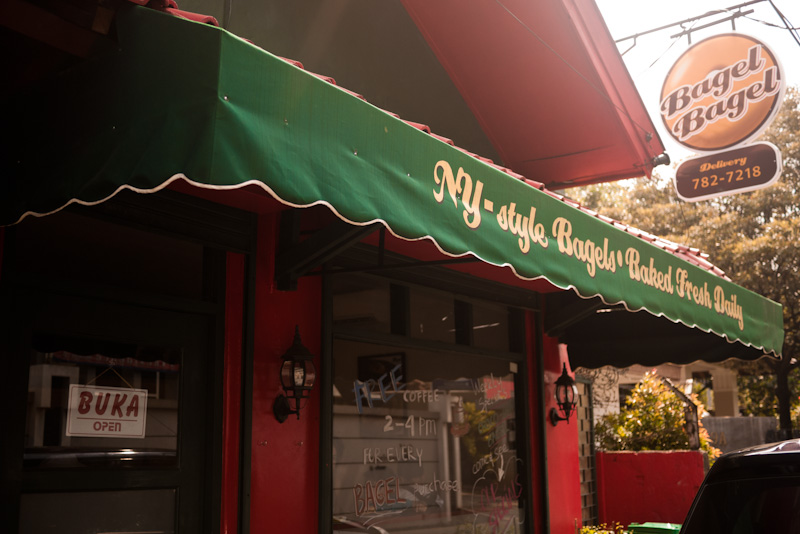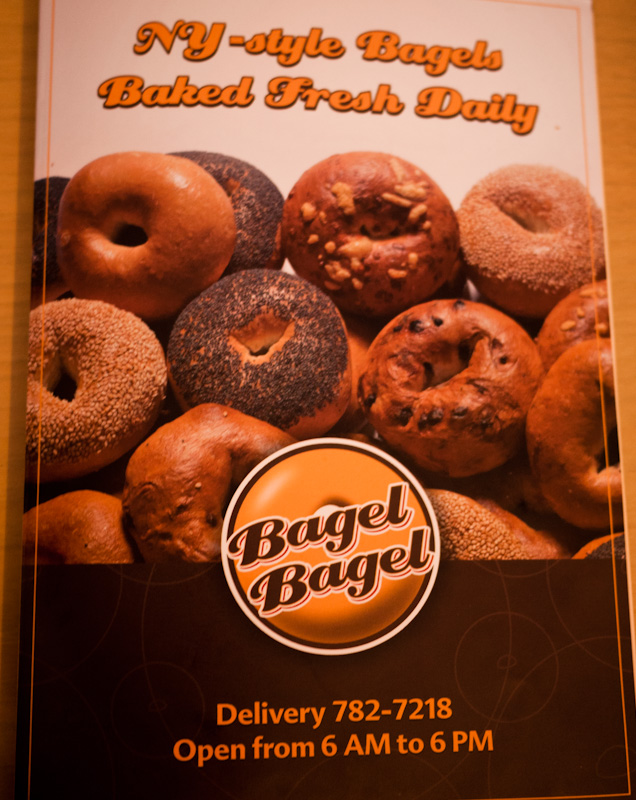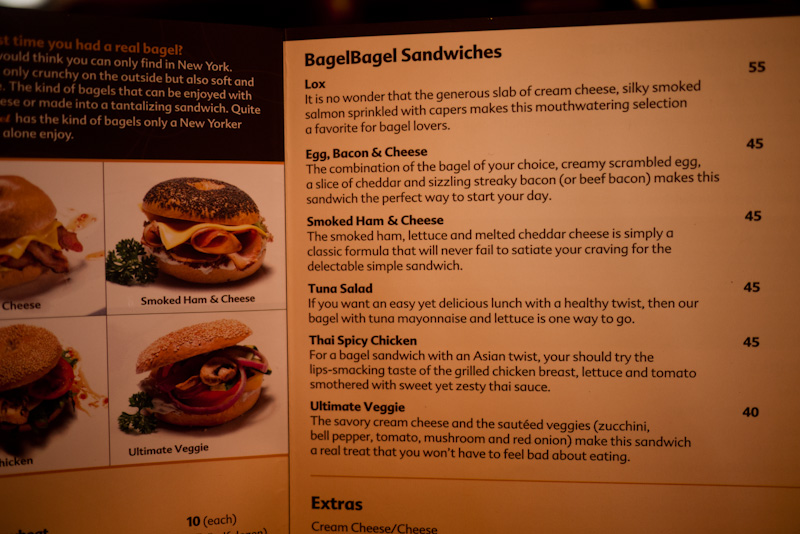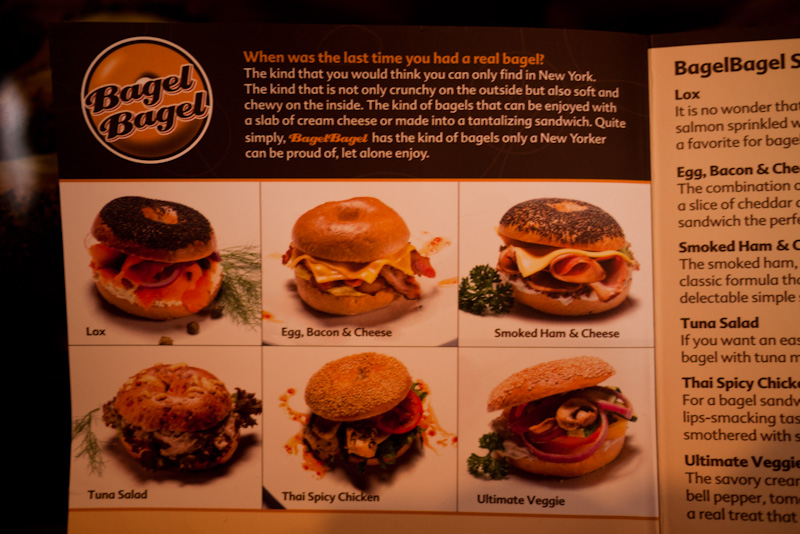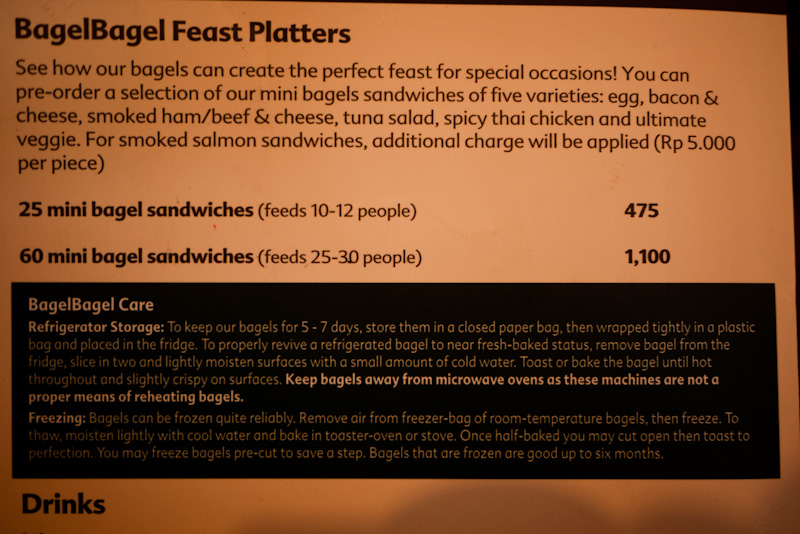 This Bagel shop opens daily from 6AM to 6PM. If only i lived in Kemang i would love to have them as breakfast everyday :) They served 7 types of bagels, from Poppyseed, Sesame Seed, Whole Wheat, Cinamon Raisin, Cheese, Onion, and Plain bagels. Usually i love my bagels simple: warm, outer crisp, and tender inside served with cream cheese (here they use US Philadelphia Cream Cheese by Kraft, by the way). But if you prefer having bagels for lunch, you can try their special Bagel Sandwich selection:
Lox (55k) - smoked salmon with capers, red onion, on a bed of generous cream cheese.

Egg Bacon & Cheese (45k) - the name says it all, but they use cheddar instead.

Smoked Ham & Cheese (45k) - pretty similar with the previous one, except that it uses smoked ham + lettuce.

Tuna Salad (45k) - tuna, mayo, lettuce

Thai Spicy Chicken (45k) - the only bagel with Asian twist! grilled chicken breast, vegs, with special thai sauce dressing

Ultimate Veggie (40k) - sauteed veggies
Last but not least, i think sometimes they have this Lunch Special menu in which they also served Roast Turkey bagel sandwich. Haven't tried one, though. I only tasted the lox, egg bacon cheese, and the smoked ham bagels. Compared to the other, i like Lox sandwich bagel best! :D A bit surprising since i really don't like capers because of their smashing salty flavor.
Conclusion: I've tasted several bagels in Jakarta (the easiest you can find: Starbucks' cheese bagel!), but Bagel Bagel Kemang is quite unique & refreshing as we don't have that many bagel shops here that only served bagels. So i think they succeeded in finding that potential market - urban citizens whose craving for some NY-style signature bread; and with the help of social media i really think they'll grow big :)
Bagel Bagel - Jl. Benda Raya 10, Kemang. Delivery Order: 782 7218
Twitter: @Bagel2Bagel | Facebook page