I first got introduced to the world of liquid nitrogen ice cream when I went to Sydney last year. My dear friend Irene started this mouthwatering post on a parlor called "N2 Extreme Gelato", and so I urged her to take me there once I got there. Back then, the whole thing literally BLEW my mind. Seeing how ice creams are made in less than five minutes, along with the fizzy-smokey entertainment as if it just came out of a chemical lab, with everyone dressed in white coat – every element that made this concept so unique is just a kind of breakthrough in food industry, and a new food attraction that explains the long queue since everyone is just curious to try them out.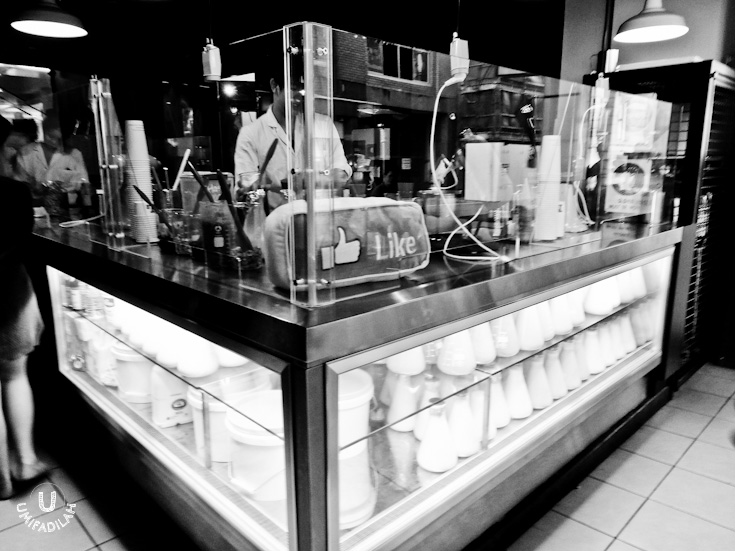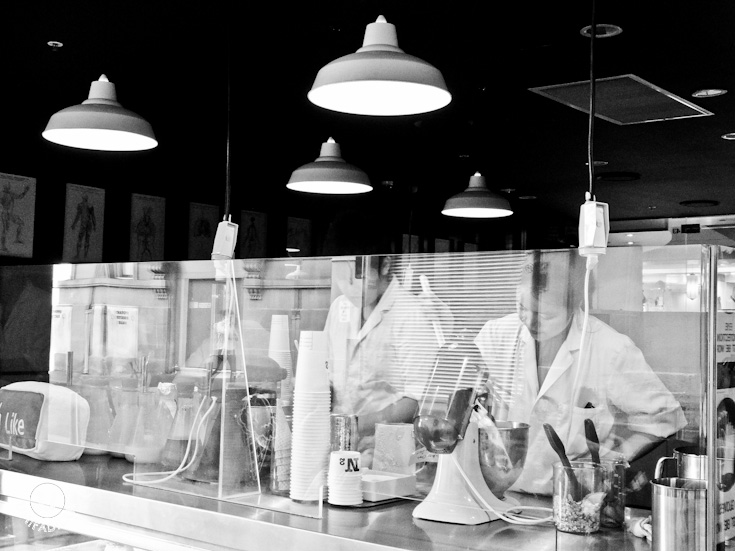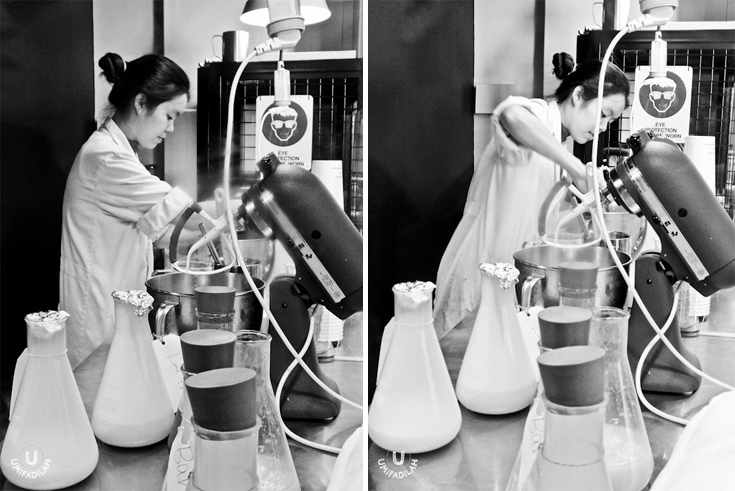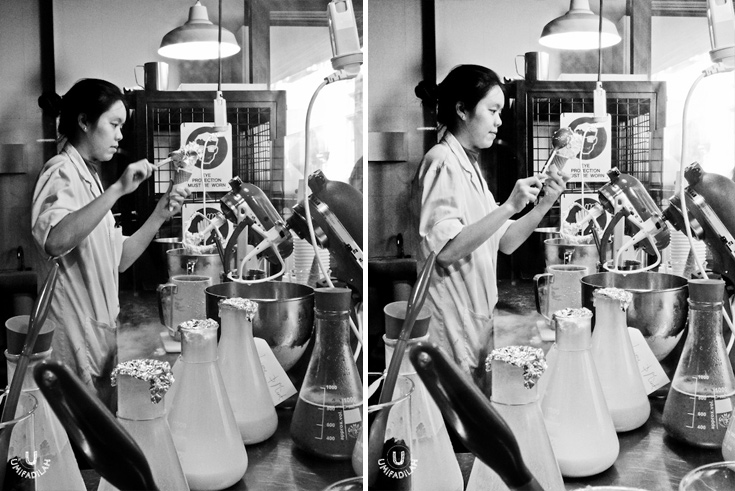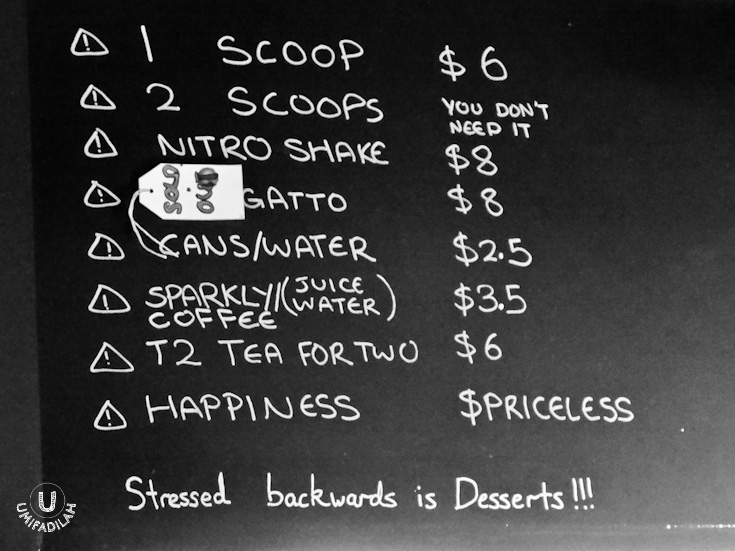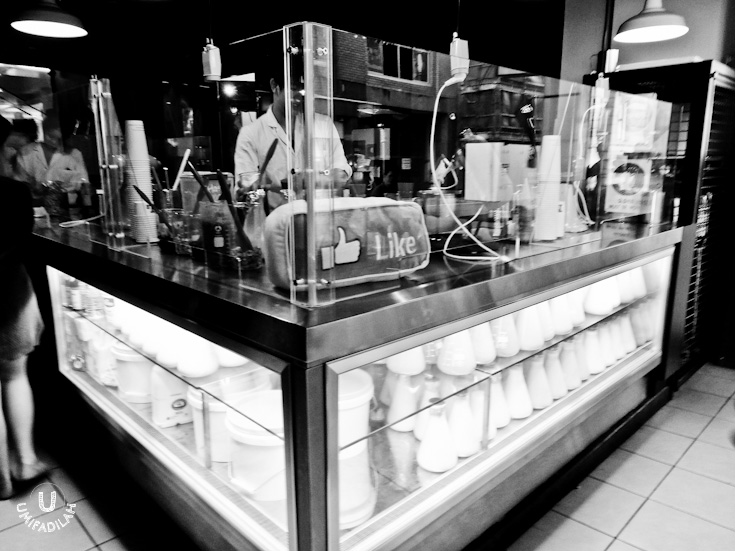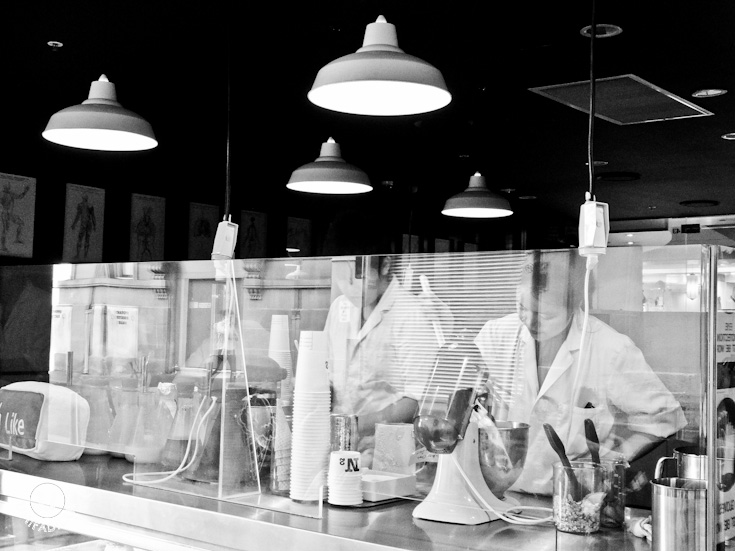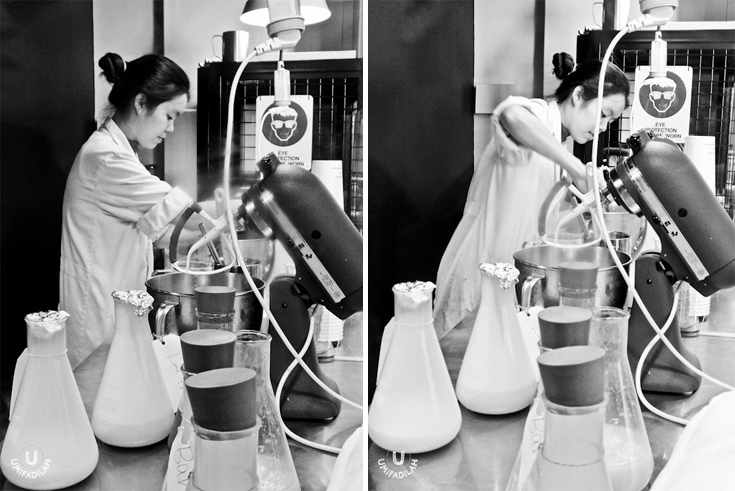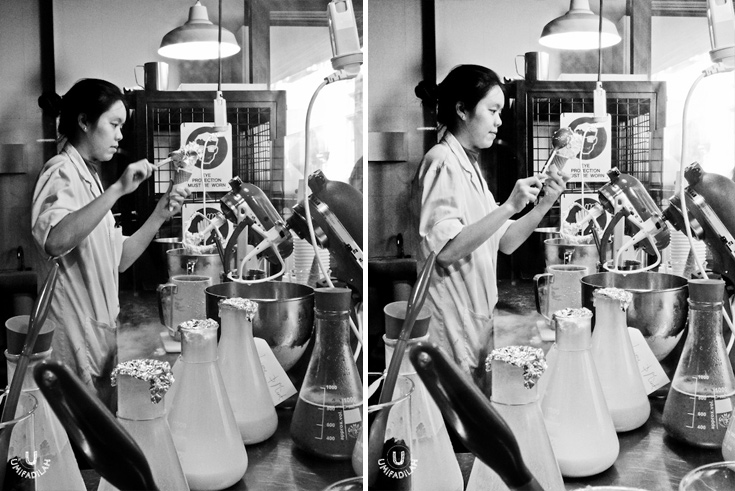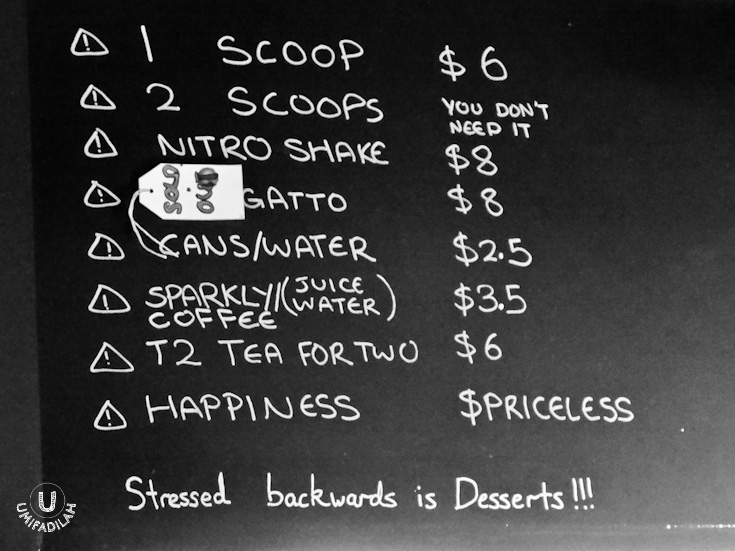 AND NOW, LOOK NO MORE. WE HAVE IT IN JAKARTA!
Still mesmerized, I remember talking to myself back then in 2012, "It's only about time that someone will actually bring this concept to Jakarta." And I was right, in mid-2013 I heard about this new liquid nitro parlor called 'LIN Artisan Ice Cream', located very strategically in the center of Jakarta's hippest hangout place for all ages – Kemang, just right under Umbra Bar & Lounge. It has a modern raw décor concept with clean, spacious and bright pastel colors warming every sight. Love love love.
LIN Artisan Ice Cream, Kemang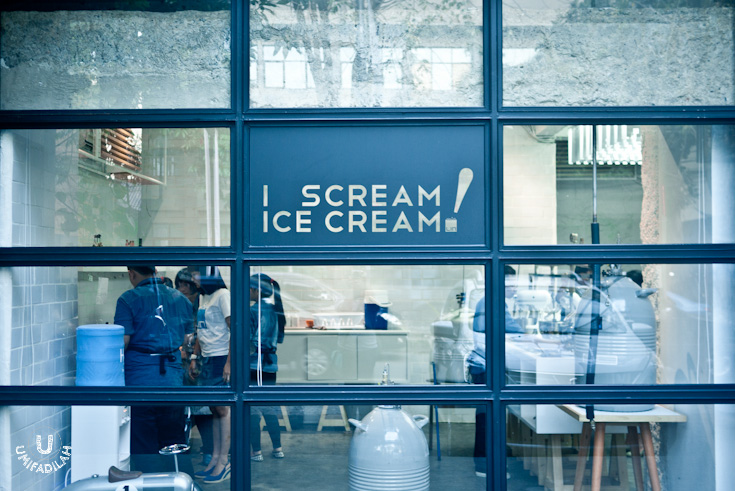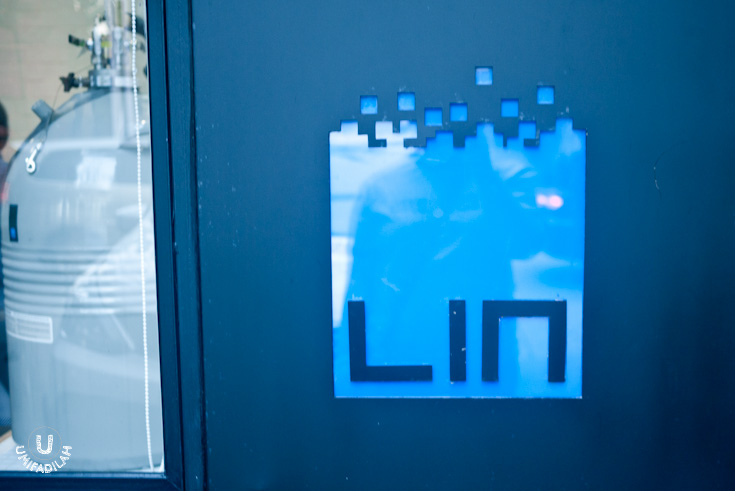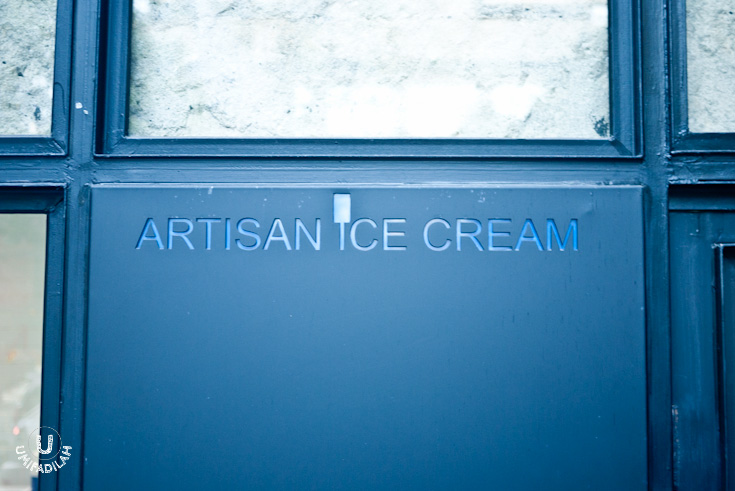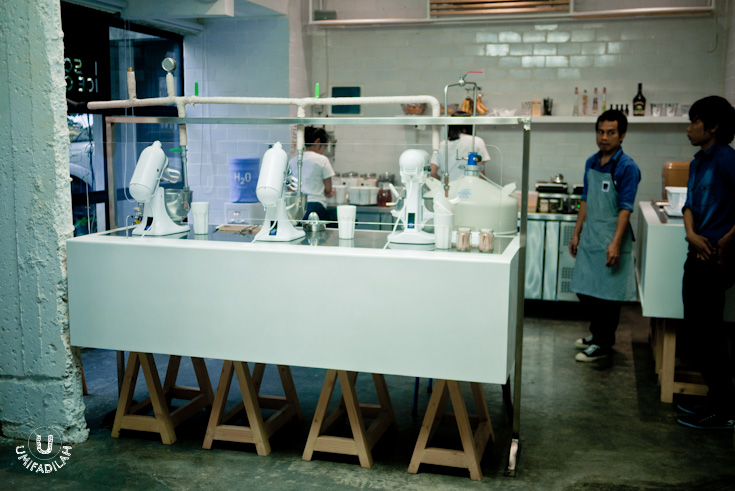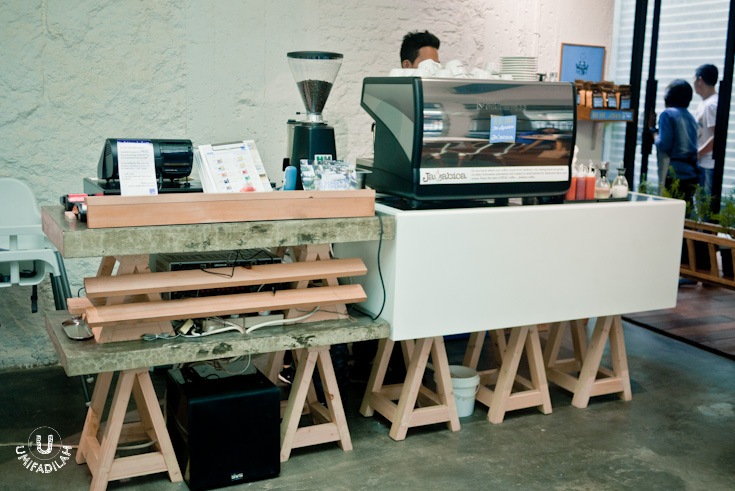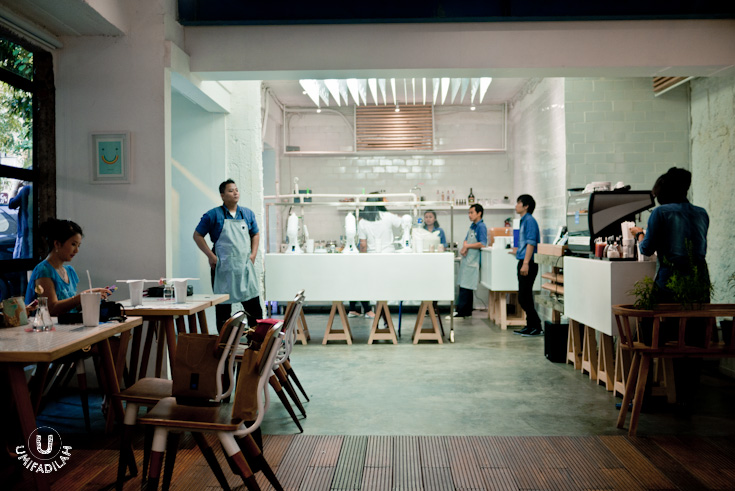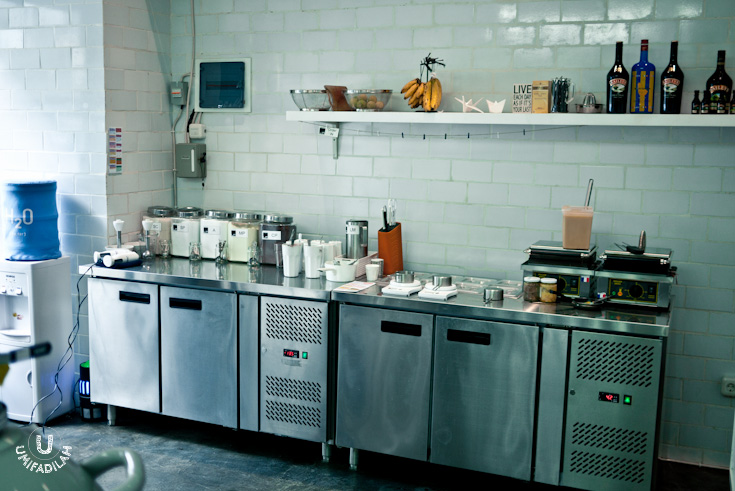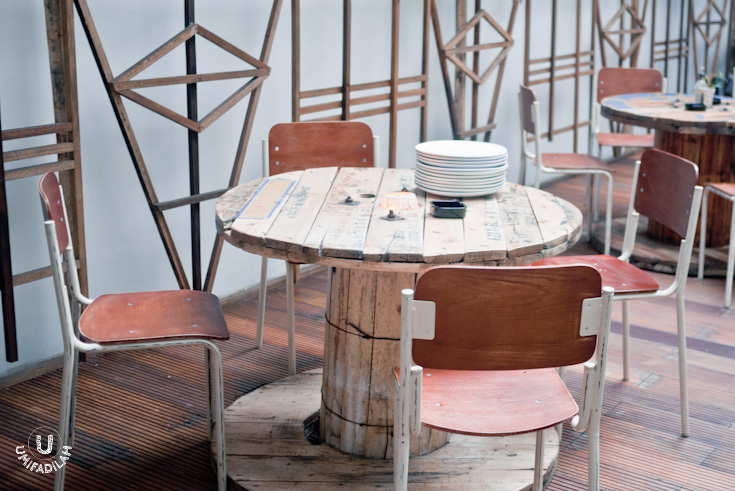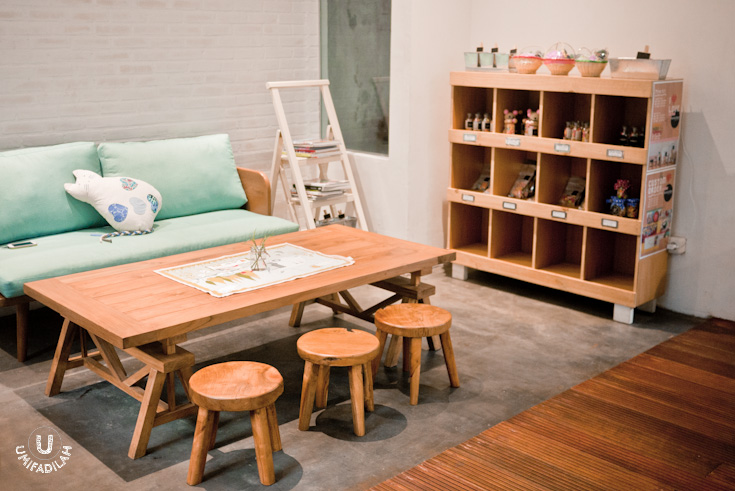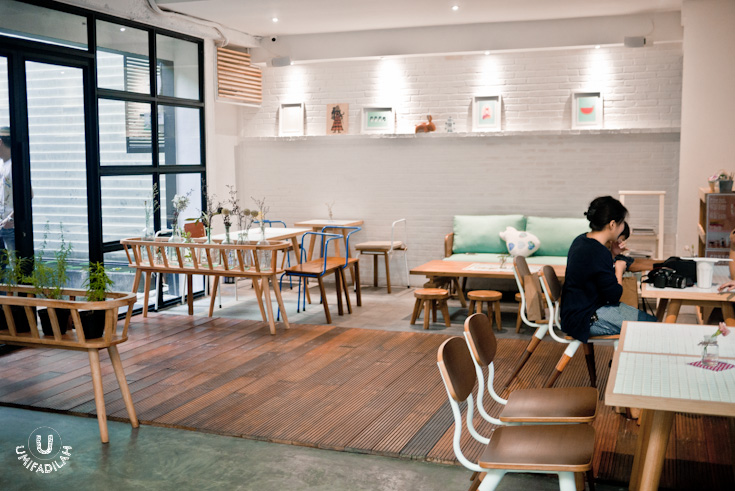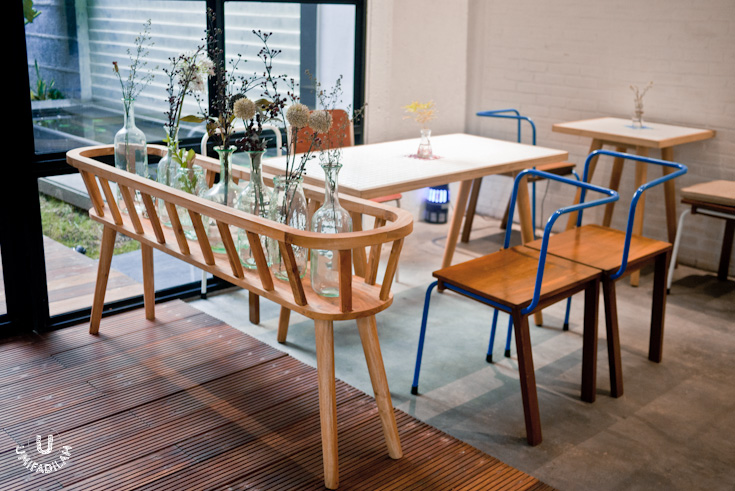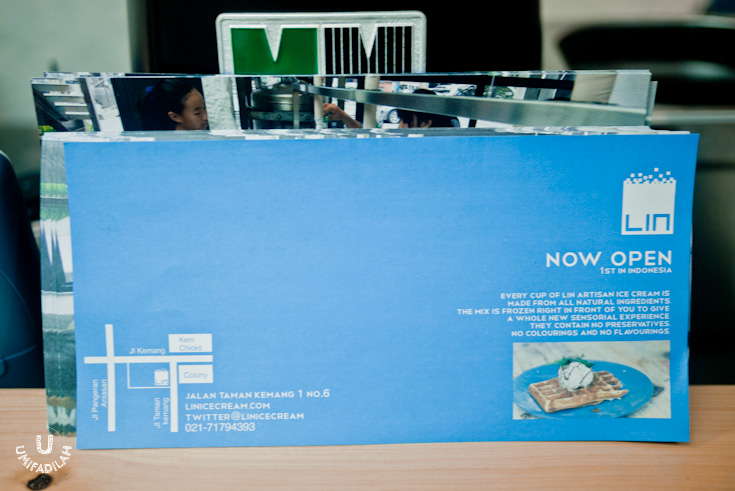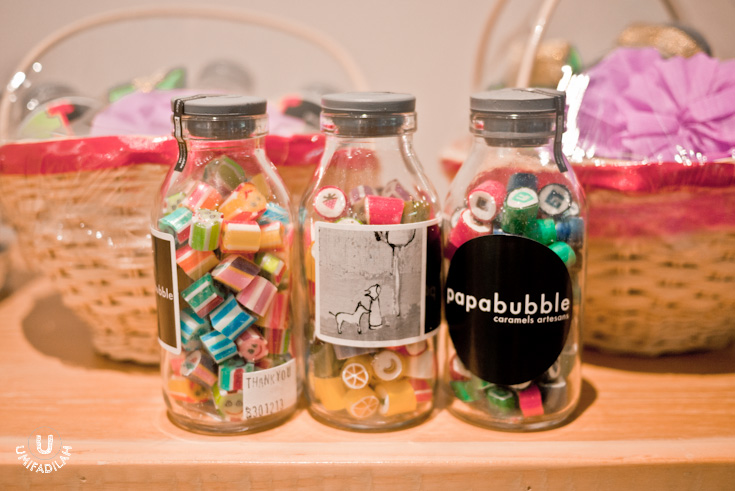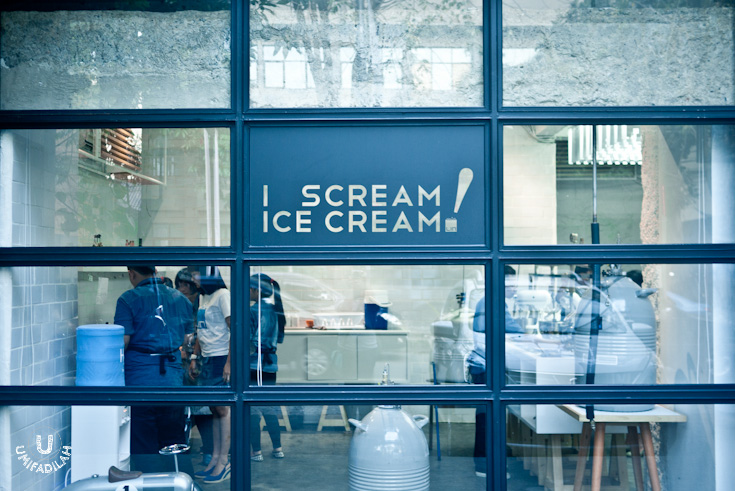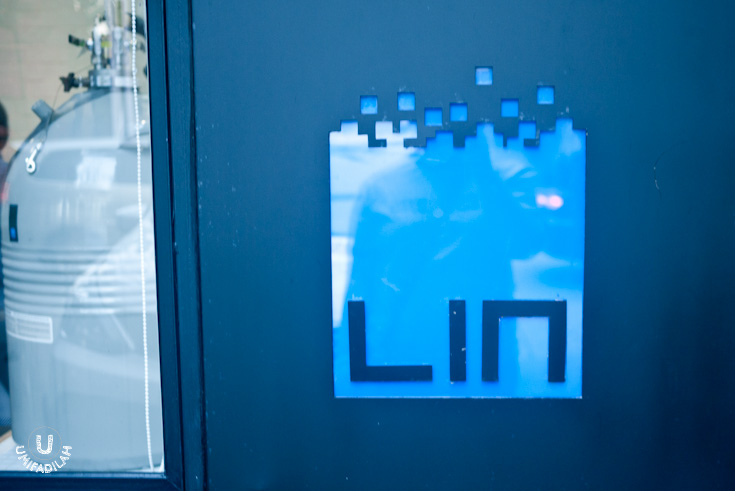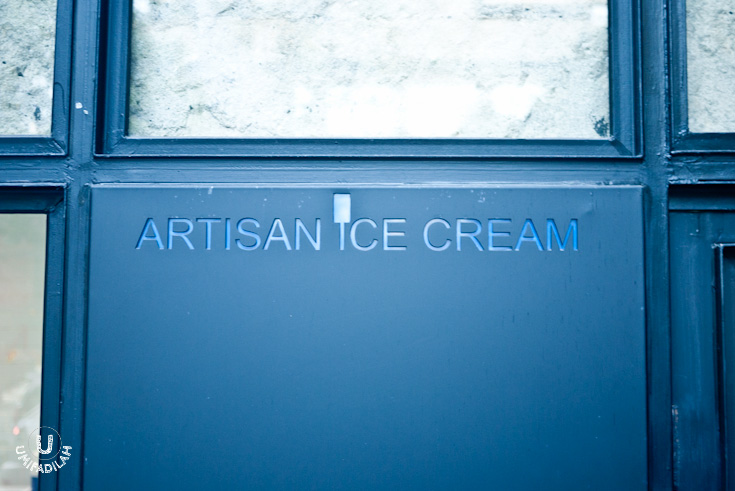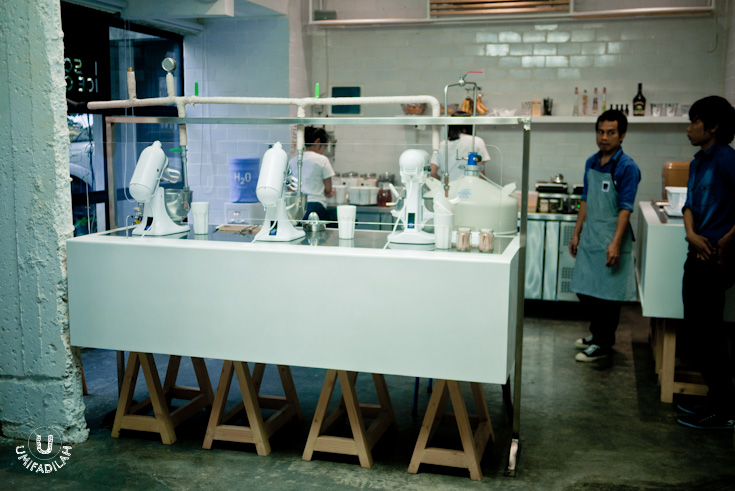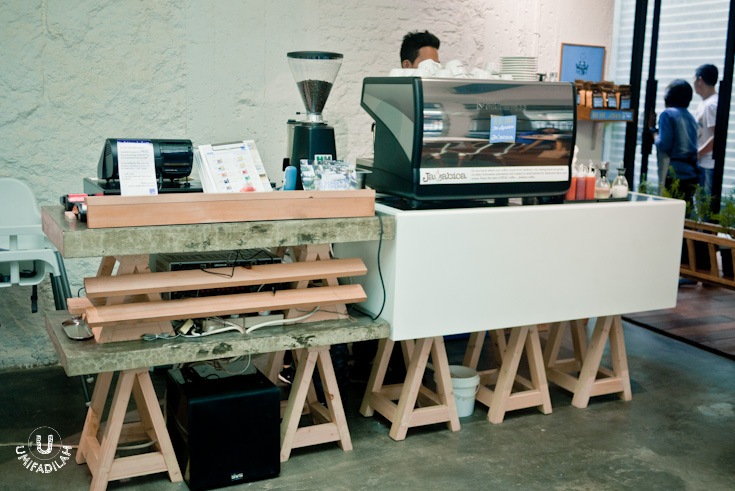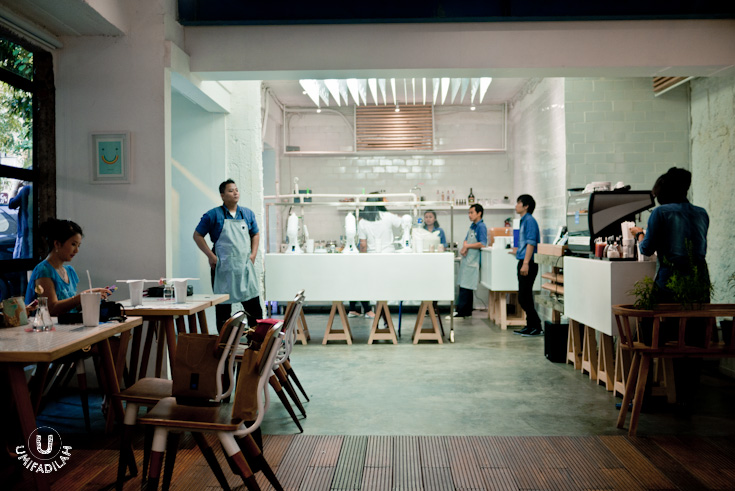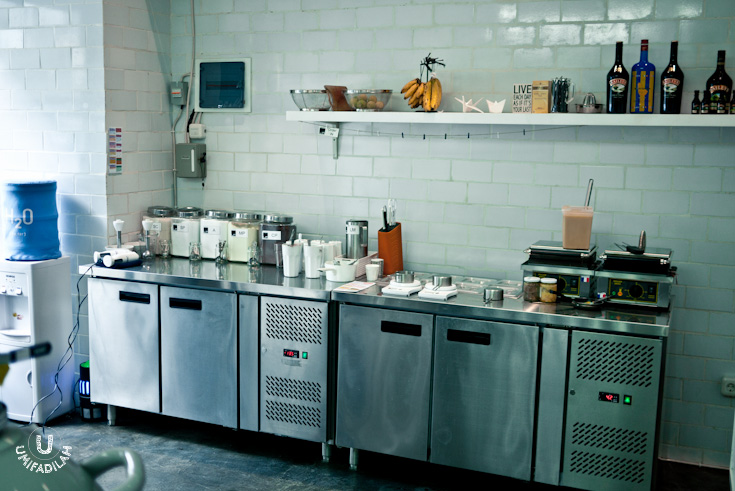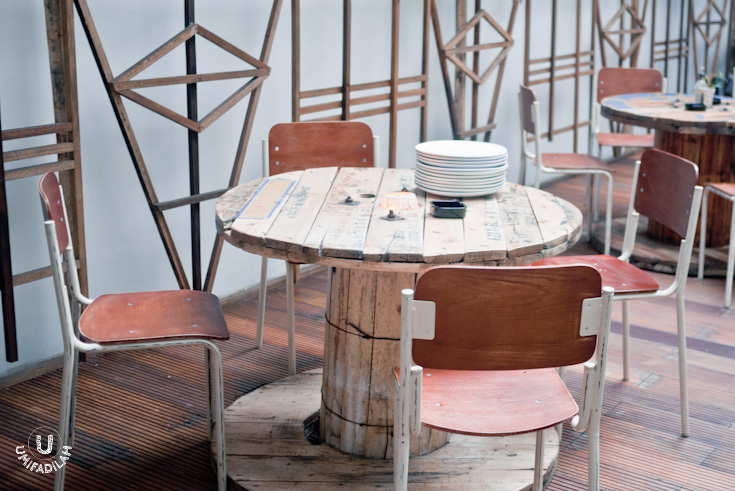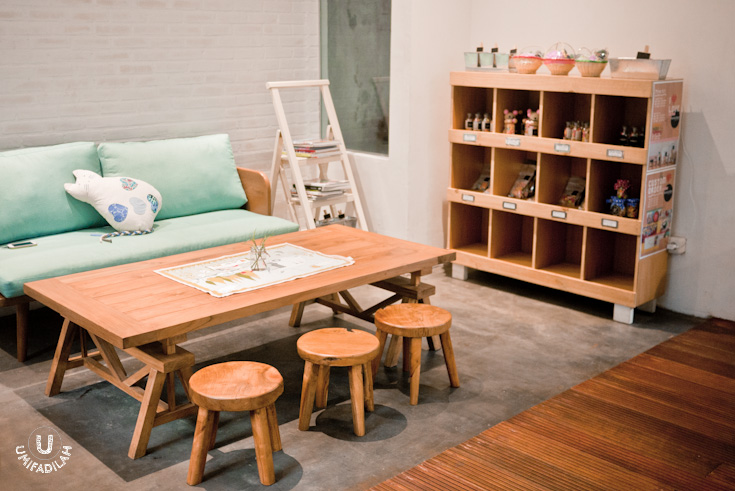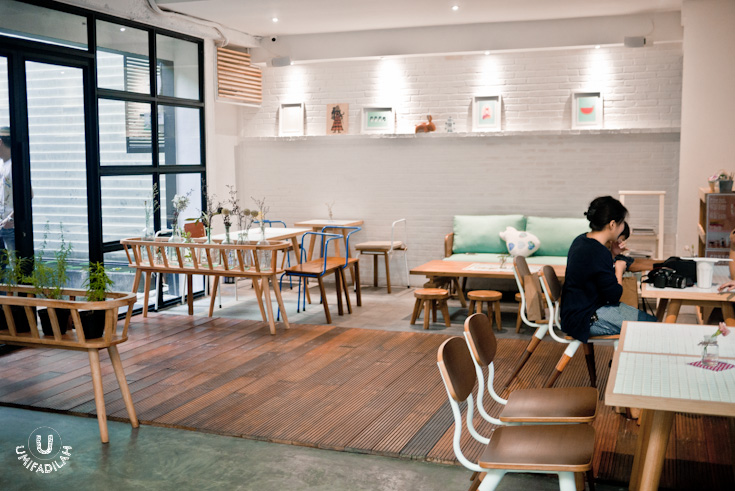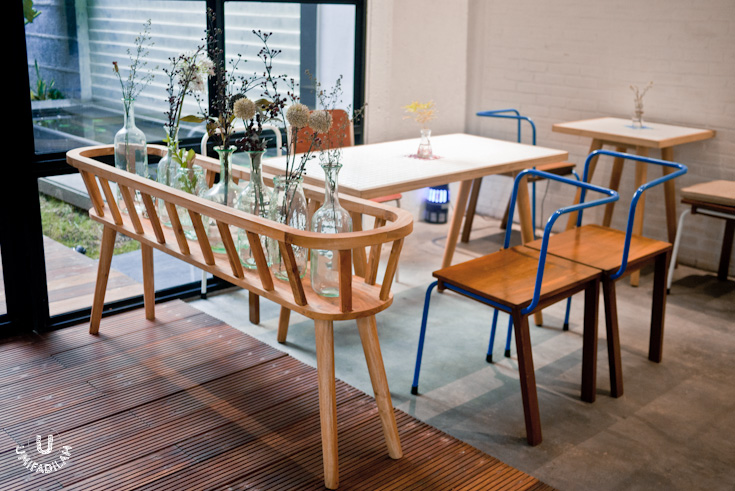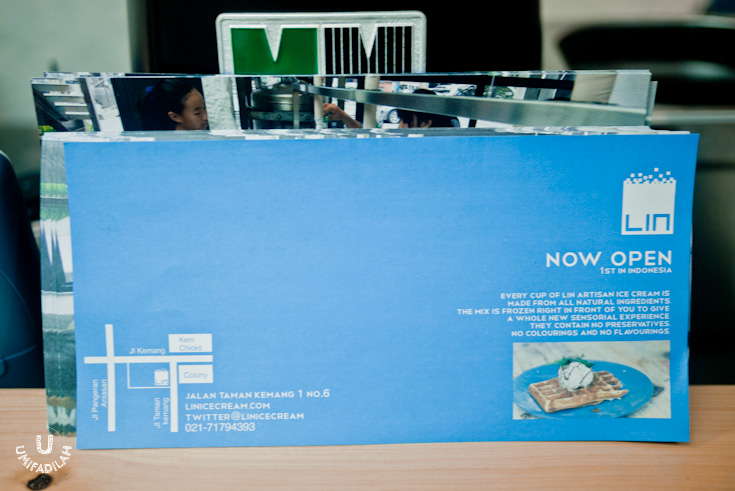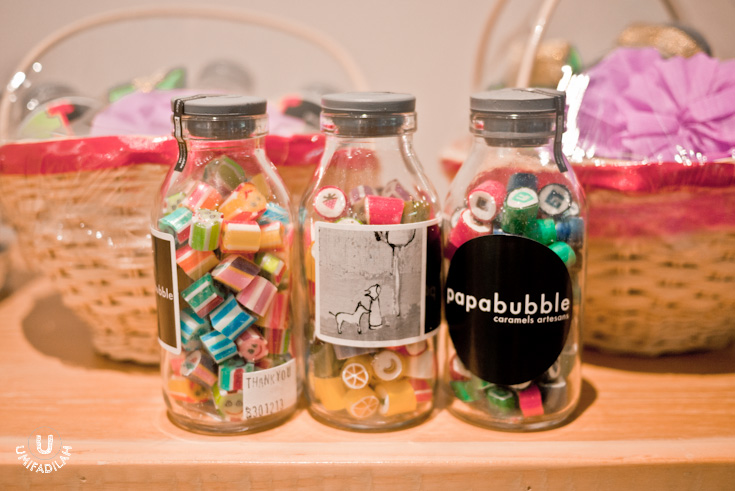 LIN, short for LIquid Nitrogen, is founded by Astrid H.W. She learnt the whole molecular gastronomy technique especially on ice cream in the United States, and ever since, she did lots of research before started working on her Italian-inspired recipes for both gelato & sorbet. Astrid is also the founder of Papabubble Caramels Artisan that just opened their business in Grand Indonesia last year. The difference is, Papabubble is a world-known candy shop franchise from Barcelona, Spain (– yes, who would have thought of bringing them to Jakarta? Bold move!), while LIN Ice Cream is an entire independent new concept that she started on her own.
Being the first ever ice cream parlor in Jakarta, LIN has a great chance to introduce people to the making of fresh handmade ice creams that uses fresh ingredients, no colorings & artificial flavors and also without preservatives. For example if you ordered their signature Lemon Sorbet, they'll squeeze the lemons right in front of you before adding them with sugar & water to the KitchenAid mixer that has been connected with the N2 tube through a small regulated pipe. Wait for less than 5 minutes, then voila, there's your fluffy ice cream. :)
LIN offers 2 type of ice cream: Gelato (+milk) and Sorbet (without milk; usually for fresh fruits). There are over 7 gelato menus and 5 sorbet menus that you can choose of: Tea Essence Aromatic, Vanilla Choc Rice, Cheesy Cheese Strawberry Bites, Frozen Espresso, Ultimate Chocolate Choco Chips; and Lemon/Banana/Strawberry/Passion Fruit Sorbet. Whenever you're feeling adventurous you can also try their alcohol-contained ice cream such as Rum & Raisin, Smiley Baileys, and Beer Pong Ice Cream. All priced IDR 36k – 39k, except for the alcohol version, starts from IDR 59k – 69k.
If you've never tried N2 ice cream before, at first you might get quite shocked on how the texture is, compared to the conventionally-frozen ice cream. The high-speed process of mixing the ingredients vs. the slowly-added liquid nitrogen resulted in a super smooth texture unlike any other. Expect no ice crystals at all. It feels rich, dense, but also airy & fluffy at the same time.
Other than ice cream, LIN also provides an option to satisfy your snacking habit. Finger foods! From your regular chicken nuggets, fish nuggets, French fries, and squid & prawn balls (this latter one is so good I could just munch a bowl for myself – they're chewy, light, not oily and super tasty.)
Good thing is, the whole concept of LIN is all about 'Artisanal', means that every cup of ice cream tells a different story. Today's flavor might be sweeter than yesterday's – depending on the quality of their everyday-ingredients available from the market – and vice versa. You can adjust your level of sweetness too (which is important for me, I love my ice cream to be less sweet than usual).
Please do head yourself there when you've got spare time. You simply have to try it at least once – else you'll never know where food and science could take you :)
LIN Artisan Ice Cream
Jl. Taman Kemang I No. 6
Opening Hours: 11AM – 11PM
Facebook: LINartisanicecream | Twitter: @linicecream
P.S: They're developing new secret flavors for future addition, and the bird whispered to me that it has something to do with 'Tomatoes and Mints'! Exotic flavors, I knowww. Can't wait to try them out, although I'm still rooting for these flavors too for suggestion:
Peanut Butter & Jelly
Hmm.. Buttery Popcorn? *kinda reminds me of Janice Wong's infamous "2AM: Dessert Bar" in Singapore :)
Anything with nuts in it - Pistachios, Walnuts, etc
More exotic local fruits please
More ideas? ... Let me know!