We found another Italian restaurant in town! This time, it's rather interesting because it's run by Italian family along with some Indonesian partners, and based on its website, I believe the recipes that they use are hereditary since three generations. Mamma Rosy is owned by Daniel Vigone, and in case you're wondering, yes, he named the restaurant after his mom's name, Rosy, who now also acts as the house's main chef. Which is why I felt a hint of genuine motherly love being poured into every food she made. I've read somewhere that this restaurant is actually adopted from Daniel's family restaurant in Milan, Caffe Vergnano, which was established since 1882 and managed from generation to generations. I salute his idea of bringing Italy closer to us Jakartans through Mamma Rosy's simple cooking & heart-warming foods.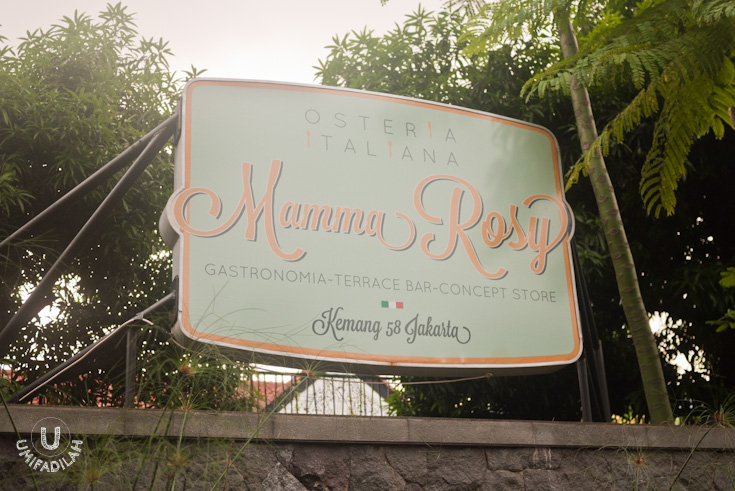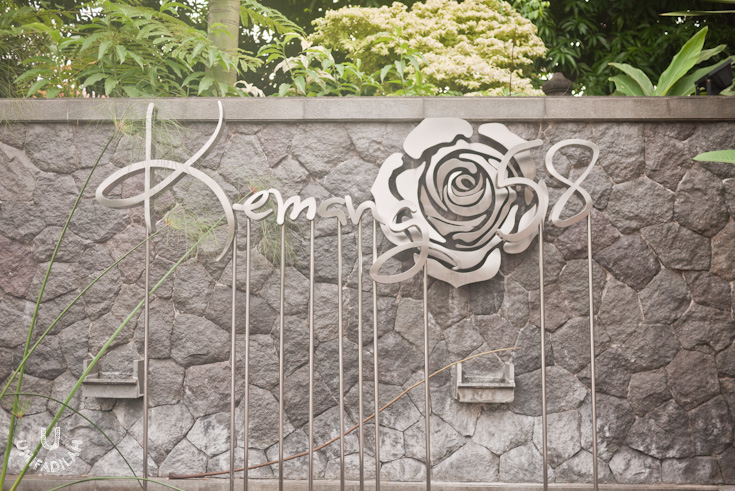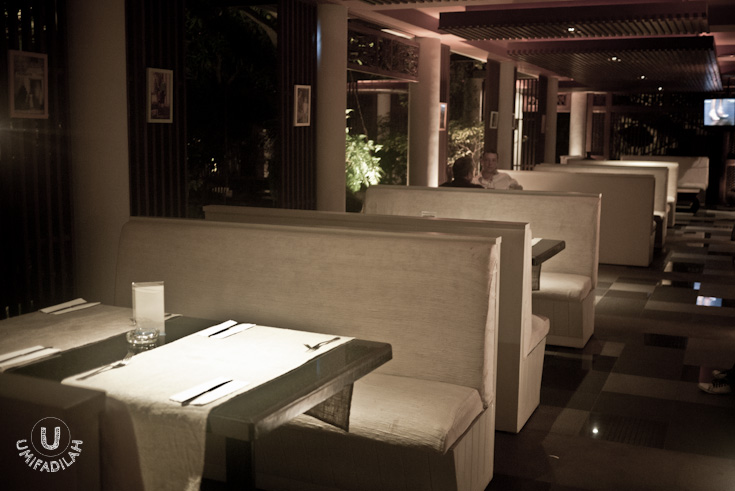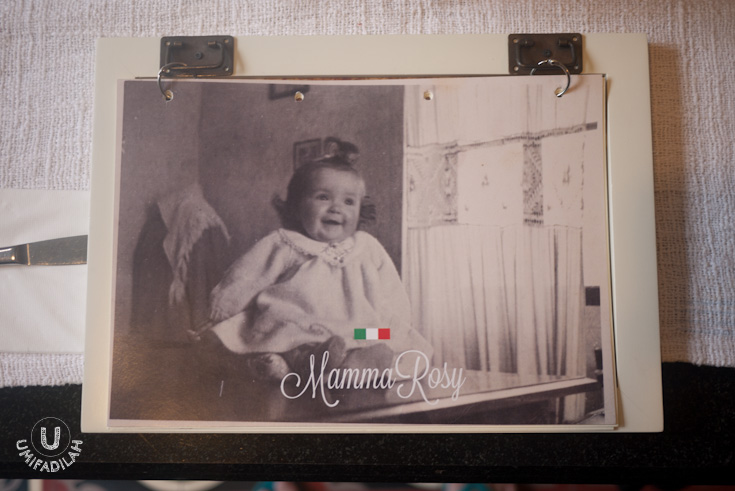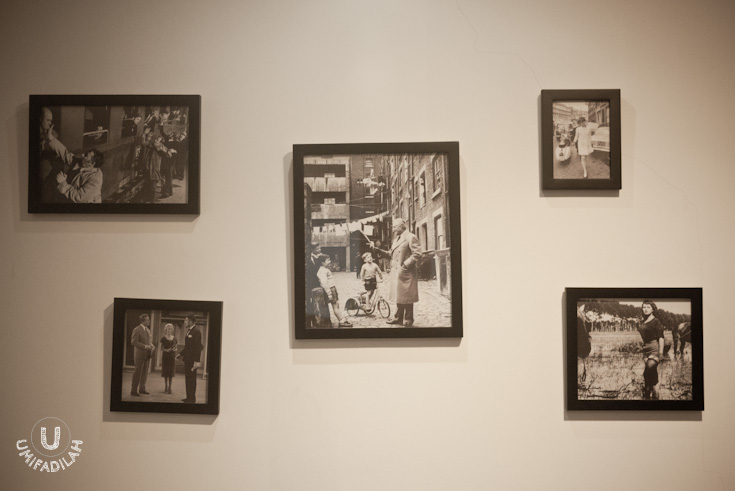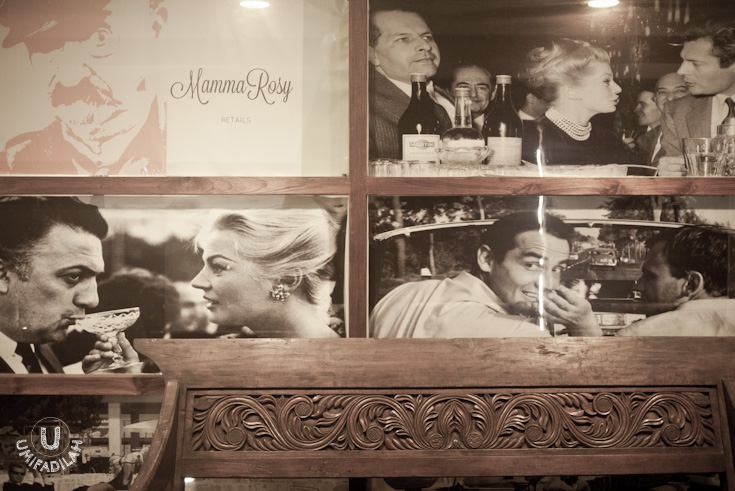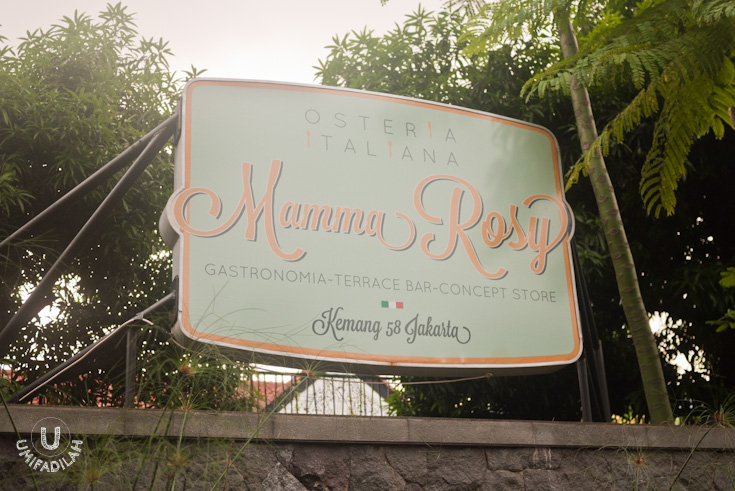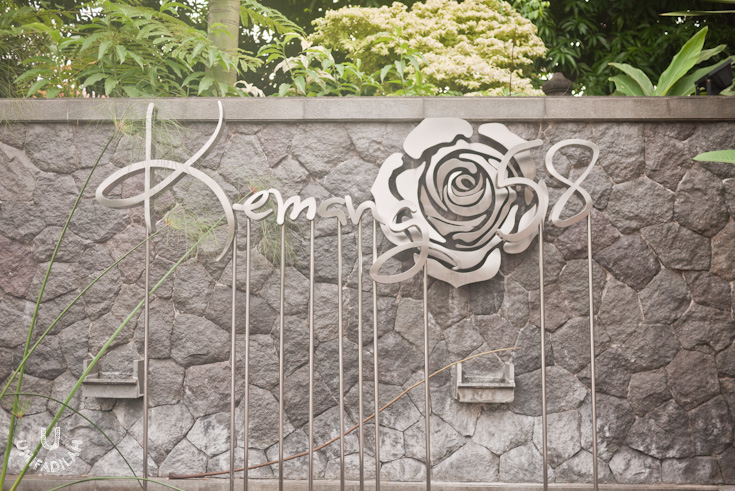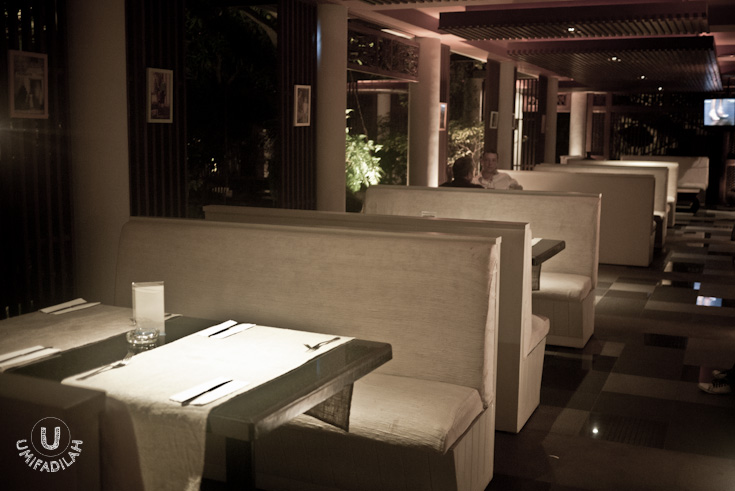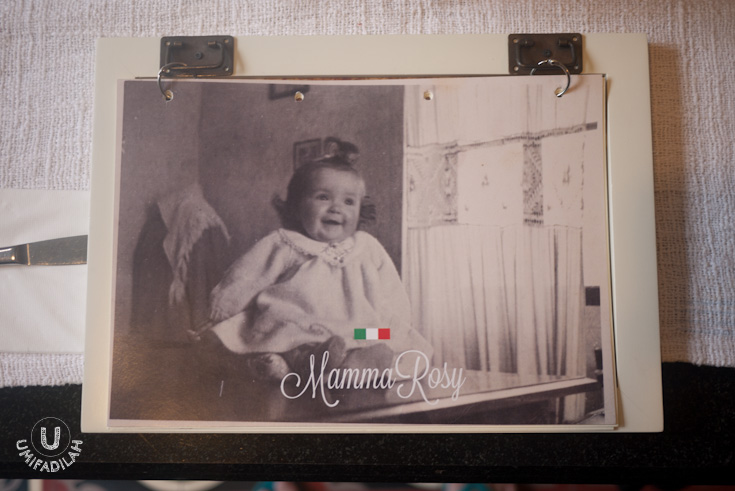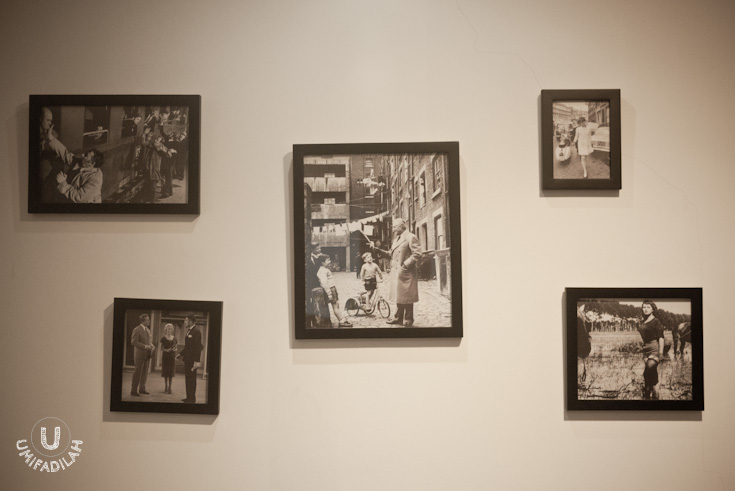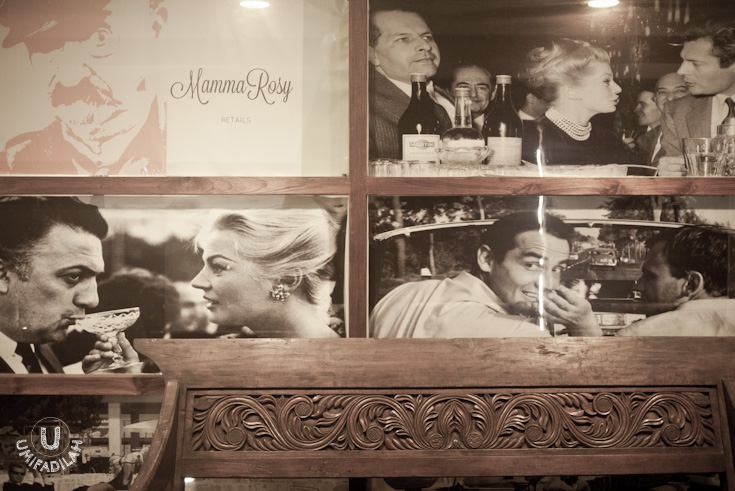 Located in the hearts of Kemang, Mamma Rosy occupies an amazing house that used to be an art gallery, with some influence of Javanese & Balinese culture. That explains the paintings, sculptures and most of the decoration elements both indoor & outdoors.
The most important thing is, Mamma Rosy wants you to feel at home — both through the laid-back ambiance and homemade foods.
I went there on a Saturday afternoon, hoping that Kemang's traffic would still be kind enough (and luckily it was :). There were 8 of us, and although all of us had our lunch & promised to order only few dishes to try out, we just..... couldn't. We ended up ordering 13-course meal with desserts, and decided to share every thing, lol. So much for an early dinner, huh? Gotta feel lucky to have found such 'impeccable' eating buddies like them :p Now let's dig in.
PASTA
Now we're moving on to Pasta. What I really like from Mamma Rosy is, they made it simple. Usually when I go to Italian restaurants I get stuck in their pasta menus for a ridiculously LONG time, just because they aren't so organized and we had to ask the waiters back and forth only to get ourselves ordered what they recommended, eventually. Sigh.
But here in Mamma Rosy they eliminate all the fuss of pricing, all of their pasta selections are priced IDR 69k, except for Carbonara it's IDR 89k. You could go for oven-baked pasta such as Canneloni and Lasagna, or choose from the a la carte section. Only two steps: select your pasta, and then select your sauce. They classified their pasta into Dry (Spaghetti, Penne, Linguine & Fusilli) and Freshly made ones (Ravioli, Gnocchi, Tagliatelle). The sauce is pretty much simple too, they only have 7 different kinds of sauce as seen above. You can see the detail menu here.
PIZZA
Mamma Rosy offers 2 (two) type of pizza: Traditional Pizza and Fusion Pizza. Traditional such as Margherita, Barese (with onions & capers), Napoletana (with anchovies & black olives), Zenese (for vegetarians), Frutti di Mare (seafood), Quatto Formaggi (4 cheeses), etc. For Fusion, there are only two: Aglio Olio & Cabe, and Karnivora (meat lovers). All priced in IDR 70k-119k range.
There were also fish & meat on the menu but since we ordered so many already, we decided to save it for next visit. But still, we can't resist not ordering their Chef's Special of The Day. So just out of curiosity we ordered veggie-lovers dish below.
At the end of the day, I felt like it was the right choice to stop by and give this restaurant a try. Some tip: bringing more crowds will save you a lot more money, with a lot more foods to try & share ;) I'll surely be back to try other dishes as well.
If you're looking for authentic & affordable Italian in the hearts of Kemang area, look no more. Mamma Rosy is guaranteed to give you a more homey Italian dining experience; hassle-free.
*Update: I seem forgot to mention about their service. Their service was so damn quick. I don't know if it's because we visited on 4.30-6pm, but it was just too good to be true. Drinks came out pretty fast, and ever since the appetizers got out, our orders came out like flying! One pasta dish after another, and pizza, and risotti, we were overwhelmed to take pics :p Our waiter that day was super handy (too bad I forgot his name - dark, tall guy, looks like from East Indonesia) as well. Great job, hope they maintain the good service!