Poke Grill is the 5th establishment under Poke Group, the company that owns all-Poke brands including Poke Sushi & Poke Express. Located at Rukan Permata Senayan (Patal Senayan, South Jakarta), it occupies quite a small space to accommodate only 30-40ish guests. It has this typical Japanese ambiance hinted with wooden décor and an indoor open-kitchen concept, so you can see the whole grilling process. I went there twice, first as invited blogger on their soft-opening, and secondly as regular customer. This post combines both experience so I hope you'll get to see more reviews & thoughts.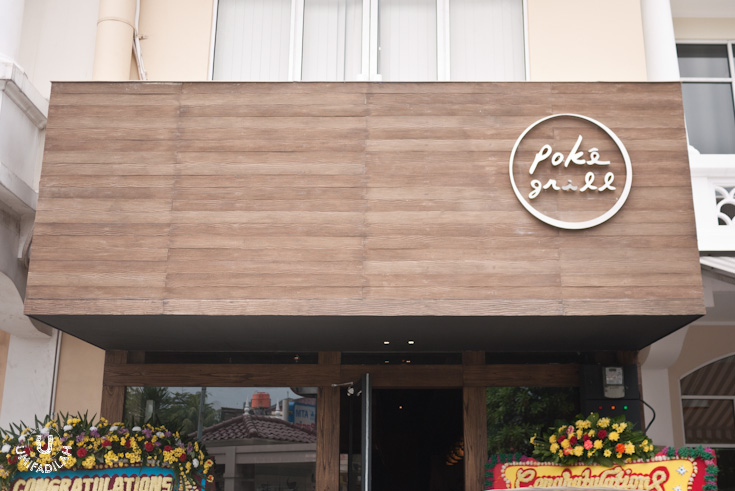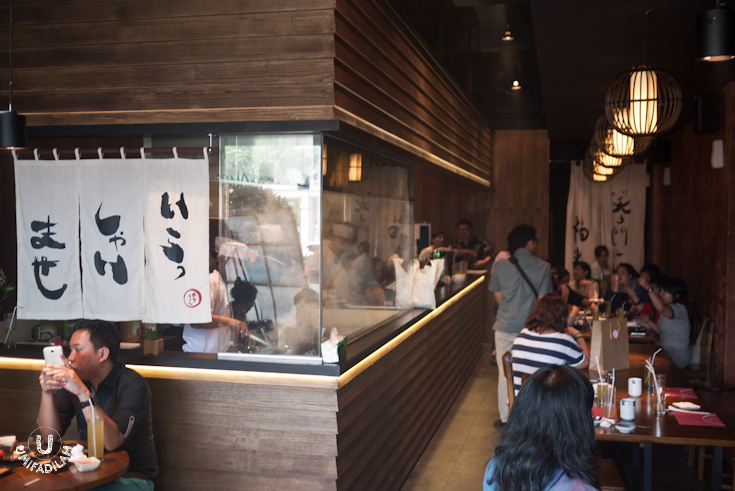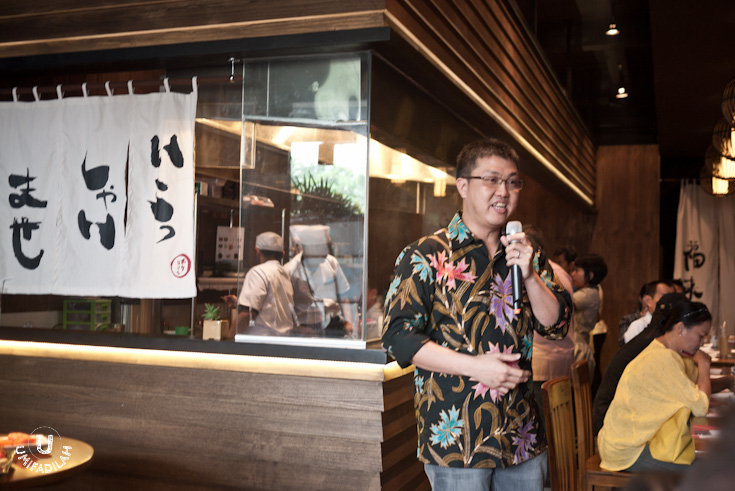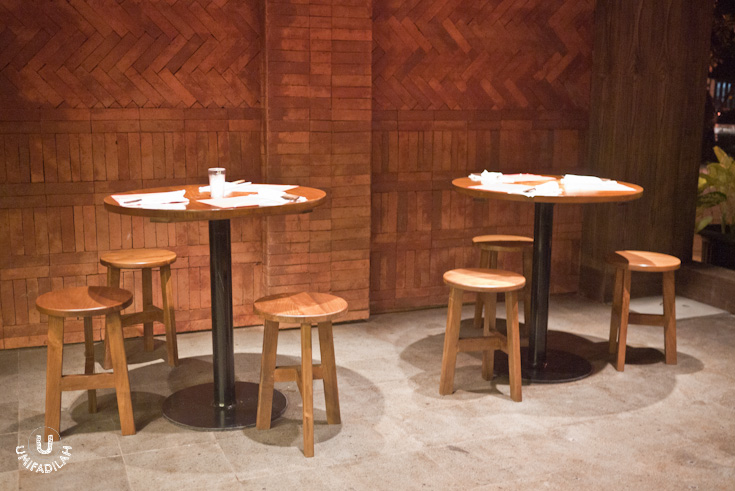 Their menu is pretty simple, actually. First they have Appetizers and Kushiyaki (grilled skewers) of chicken, beef/pork, seafood, and also vegetables. Then there's 8 selections of Main Course. One set meal, and two desserts. That pretty much sums all. Let's run through them one by one.
APPETIZERS
KUSHIYAKI (GRILLED SKEWERS)
Overall their kushiyaki(s) are pretty decent, but not quite a strong contender to Sumiya's kushiyaki. The ones at Poke Grill are a bit smaller in size, and too bad they don't have the Ginkgo-seeds skewer. If anything, to me the 3 sauces are the true savior: Goma, Miso, and Sweet Sour sauce.
TEISHOKU/SET MEAL
Every main course menu is best accompanied with Teishoku (set meal). For IDR 35.000 you get Gohan (rice), small bowl of seafood soup, glass of ocha, and some lotus root side-dish.
MAIN COURSE
There are only 8 main course options available: 2 lamb, 2 pork, and 4 fish dishes. Sorry to say but my friend who eats pork ordered their Grilled Baby Back Ribs & Pork Chops only to find out later that they were such a disappointment. The ribs seemed like they were pulled out from a really small rack, and the meat from chops looks quite sad, thin and dry. They might have had a bad luck that time, but hopefully it improves over the time (well, they must). So if you do come here, try ordering this one instead and I guarantee it won't disappoint: the winning dish of Poke Grill, LAMB SHOULDER!
WRAP UP
Honestly speaking, overall it's a mixed experience. Yes I'd love to go back for the lamb shoulders, and maybe to try their Grilled Saba & Grilled Salmon Head next time. But other than that, everything's pretty standard. They have to be more serious in terms of quality because what customers need to be paying is not cheap at all.
---
Poke Grill
Rukan Permata Senayan Blok H-2, Jl. Tentara Pelajar Patal Senayan Jakarta
RSVP call (021) 57944277
Opens every day from 11.30- 15.00 WIB and 17.00 - 22.00 WIB.
Facebook: PokeGrill | Twitter: @PokeGrill