Meet one of my favorite restaurant at Shangri-La Hotel Jakarta. If Satoo is the place to go whenever gluttony has more control over you and Shang Palace is the place to go for premium Cantonese delicacies, then Rosso is the place to go if you're looking for one of the best authentic Italian dining in Jakarta. And you'll know why in a moment.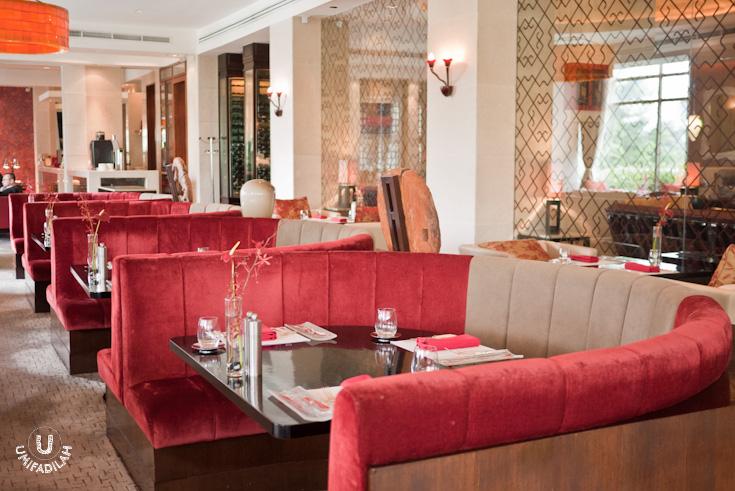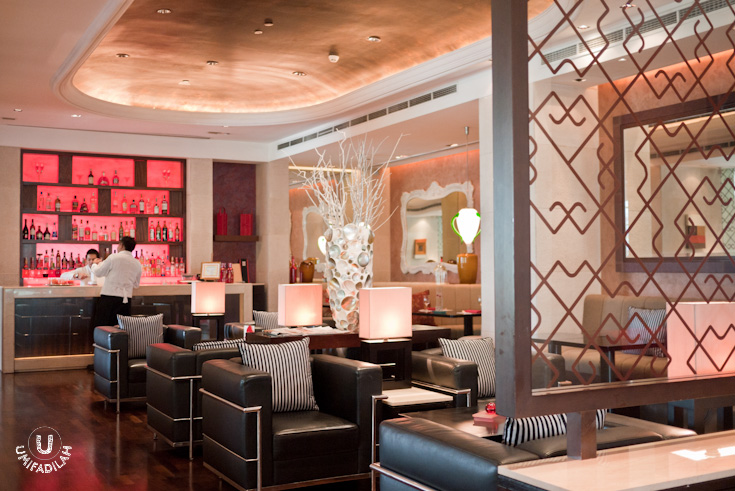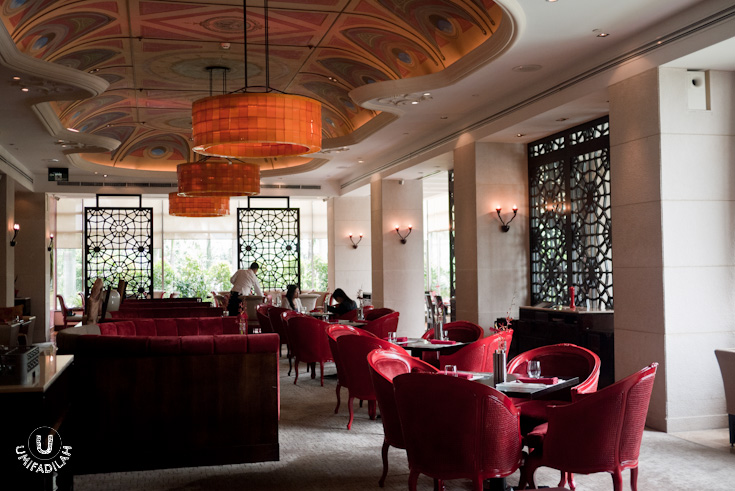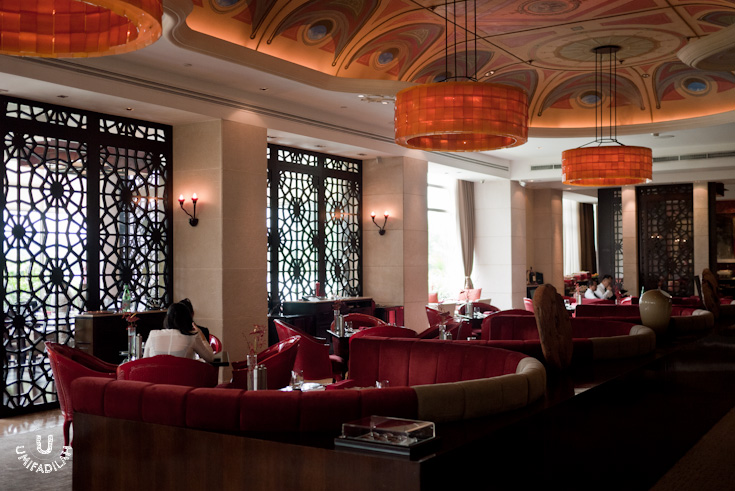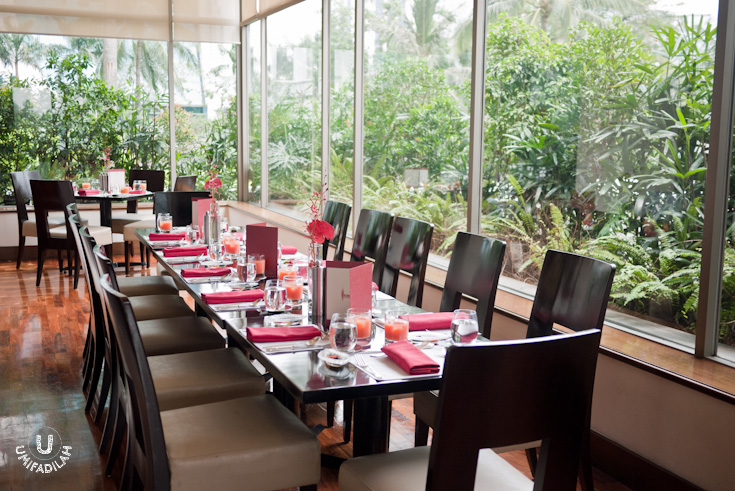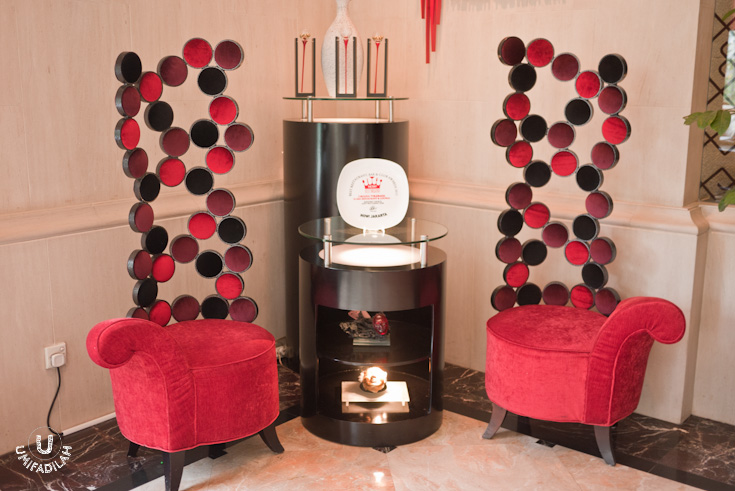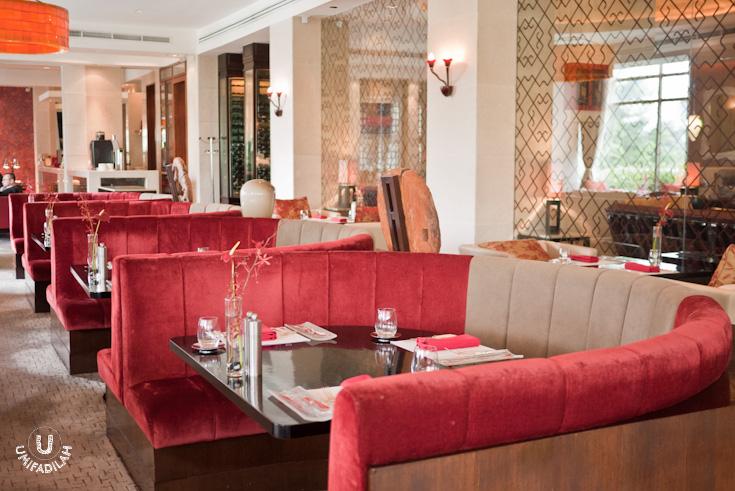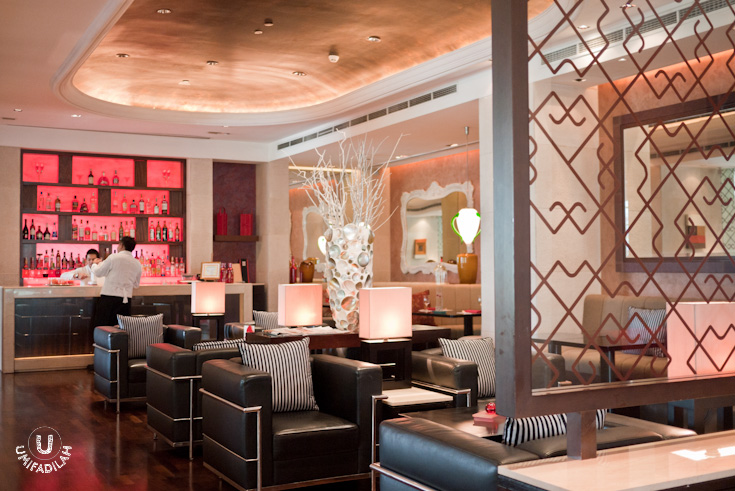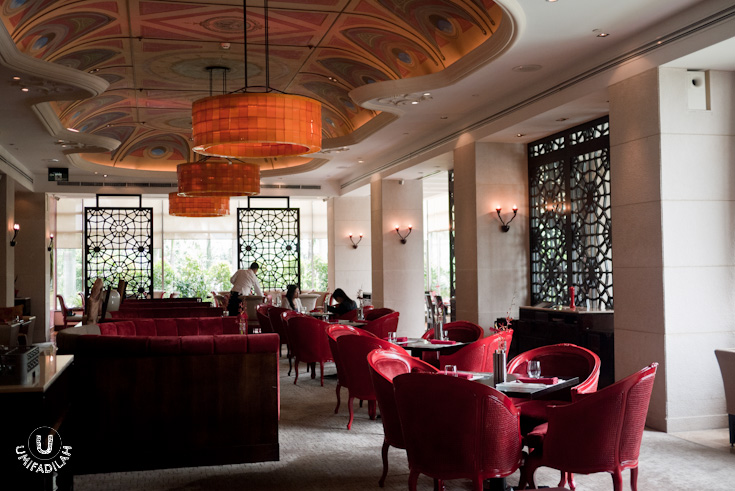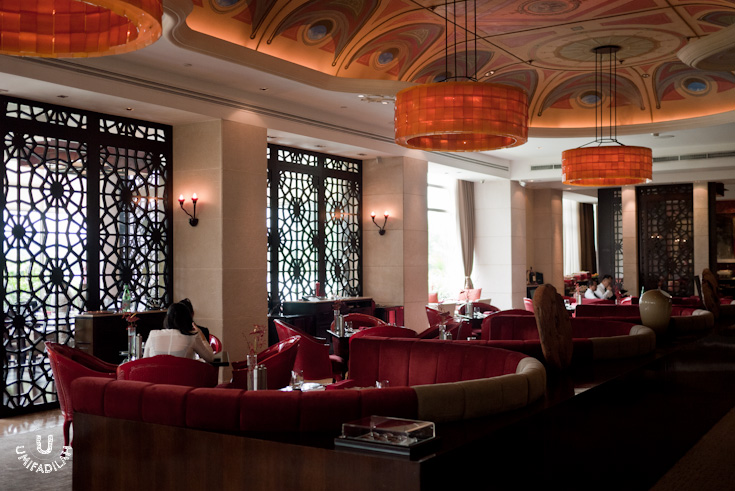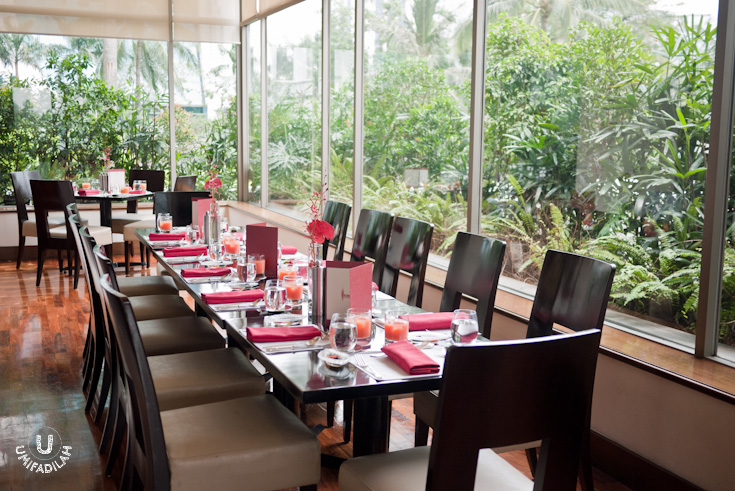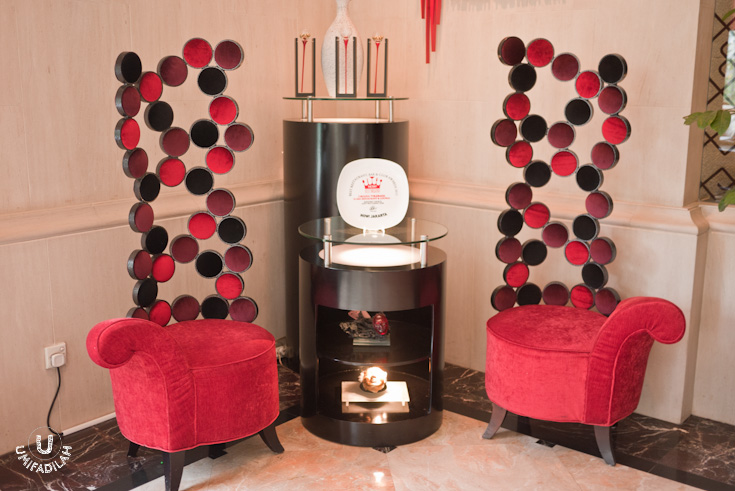 Rosso's décor is mostly dominant with elegant red with several types of seating to accommodate different guests. There's this big, bold sofa seats at the center of the room with comfortable cushions; both rounded and long tables near the window that gives bright lighting which is perfect for brunch & afternoon chit-chats; and also there's the bar & lounge section in front.
THE CHEF: ORIANA TIRABASSI
"Italian cuisine is not just home cooking, it is way beyond that. It is an art, passion and culture of its own. Many great poets, philosophers and artists of all time have left indelible writings about what Italian cuisine has contributed to human history. For me, Italian cuisine is about originality, using only the best and genuine ingredients to present the best of Italian food. The other thing is, Italian cuisine is also about celebration. Food is not just something to eat, to keep you from starving. Italians consider mealtime as a moment of celebration. - Chef Oriana Tirabassi. (source here)
ANTIPASTI BUFFET
There's an antipasti buffet at the corner of Rosso where you can choose over dozens of Italian starters such as fresh salad station (keep an eye on those bouncy buffalo mozzarella!), cold appetizers, frito misto, smoked salmon & imported hams, and also cheeses & fruits. Overwhelming choices of high quality ingredients are ready to spoil your palate with delectable treats.
FROM OCT'13 CHEESE PROMOTION MENU
Click on the Menu Title below to see what Rosso has on each section:
I honestly am never the type of cheese connoisseur before, but by tasting each of the distinct flavors above I surely learned a lot that day. I learned how Italians prefer their cheese to be more subtle in terms of taste, but most have typical rock-solid texture that's usually being cut from a huge cheese block that has been aged for long periods, such as Parmigiano, Parmesan, etc. While French people loves their cheeses to be smooth & silky in texture (with lots of butter usage in the making, which also explains the short life-span), but the antique tantalizing cheese smell is also very, very strongly tainted – take sample #1 and #2 from the picture above. Gosh, Camembert is one heck of a smelly, smelly cheese!
Chef Oriana also said that Jakartans people prefer 'sweeter' & subtle cheese flavor such as Fontina, etc, and most of us here can't stand the strong foul smell. Well I say, most of us only recognize Cheddar/Mozzarella because of the easy- access on the supermarket; and that's exactly what they're putting on their fast food meal, LOL.
The most important thing is that I finally learned my way on how to eat them. Haha. Eating strong, smelly cheese is not as bad as you'd think – in fact, my taste buds are being so spoiled that I'm beginning to love these kind of platters. That's where grapes, dried fruit and homemade jam come to the rescue. You HAVE to eat them together. For example, the strong #1 and #2 French cheese goes perfect with any compote PLUS dark grapes (because the black one is tangier compared to the red & green ones). On the other hand, sour green grapes & dried fruits such as figs and plum goes better with Italian cheese, and so on. You just have to be more playful when it comes to tasting cheese platter, and I did enjoy my afternoon that day :)
WRAP-UP
Funny how I ate so many kinds of cheeses that day but didn't feel much bloated. I guess with great recipes (and skilled chefs!) and the right eating technique I find myself enjoying all of them. If you're looking for an ultimate Italian journey, mark my words: Trust your meal to Chef Oriana at Rosso. She knows what she's doing and I've been more than honored to sample her tasteful treats.
You have time until the end of October 2013 if you're aiming for the cheese promotion menu. Next month it will be another theme (HINT: I heard it has something to do with truffle) but honestly, whatever theme as long as the cooks remain consistent, you're in good hands :) Oh and if you have BCA credit cards, do make use of them because I heard on Wednesday there's a Buy 3 Get 4 Buffet Menu until February next year:
----
Rosso
Shangri La Hotel Jakarta, Lobby Level
Phone: (+62 21) 2939 9580
Email: fbreservation.slj@shangri-la.com
Operating Hours:
Restaurant: Lunch 11.30am - 2.30pm Dinner 6.30pm - 10.30pm
Lounge: Lunch 11am - 2.30pm Dinner 5.30pm - 1am
Dress Code: Smart Casual
Smoking Policy: Smoking is not permitted in Rosso.